I found my house in Stockwell 20 years ago. It's an early Victoria terraced house second from the end, with steps up to the apple green front door and a ground floor bay window on metal stilts.
All photography by www.bozgagovski.com
Thanks to Gavin, Boz, Darren
The bibleobritishtaste has asked what it is that one does turning to a new place and re-using all the leftovers for the fourth time in a lifetime .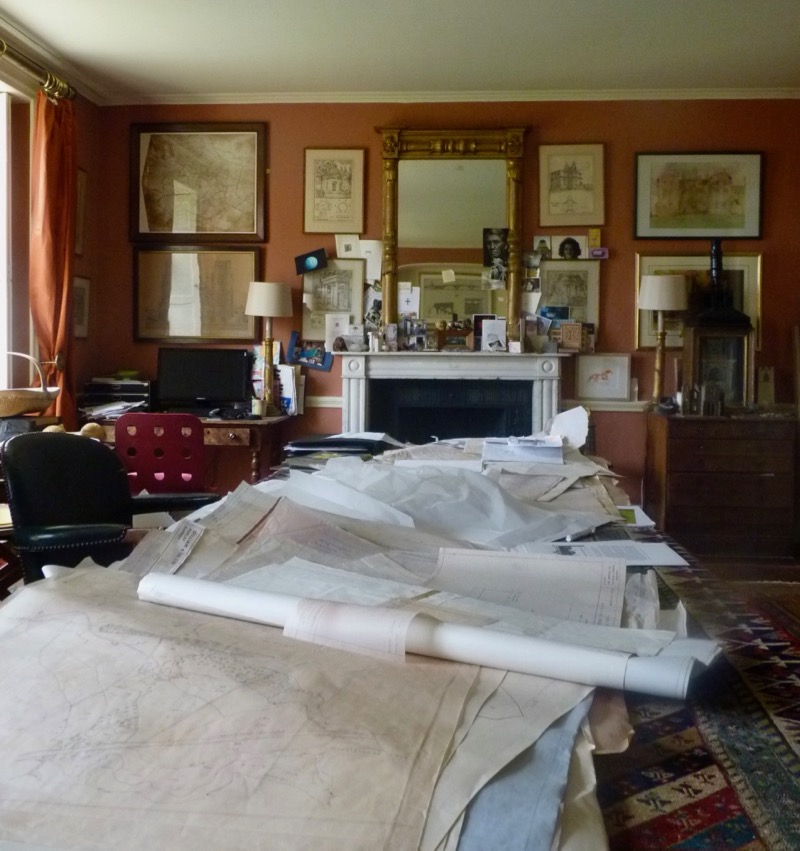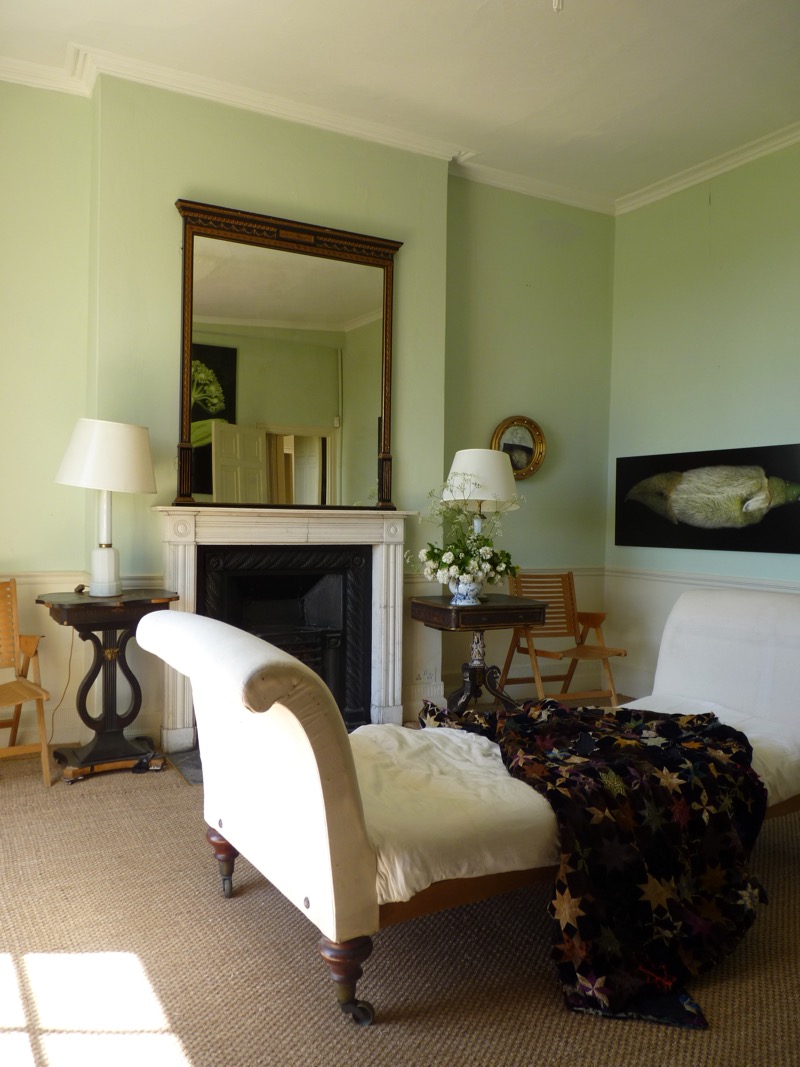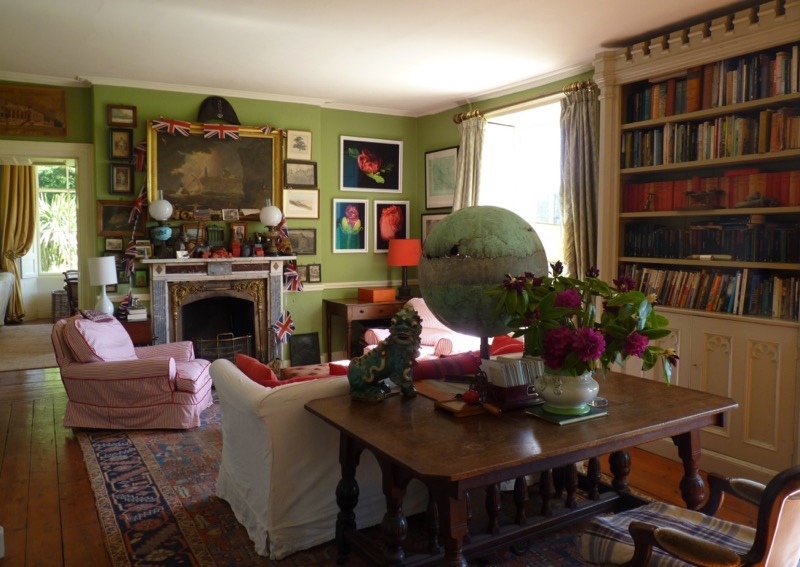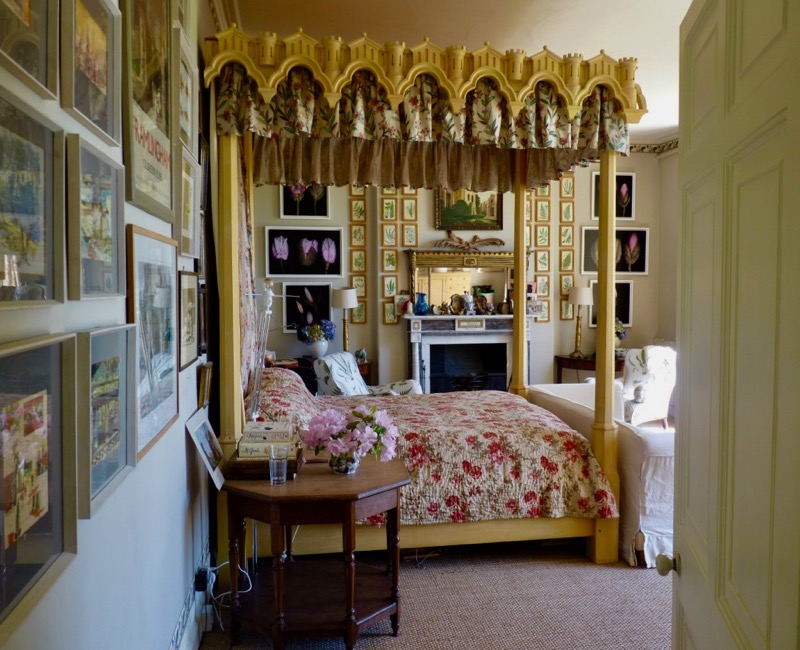 Bannermandesign.com
Isabel Bannerman is the author of Landscape of Dreams,(2016) and Scent Magic (Pimpernel Press, 2019

[All photographs copyright Isabel and Julian Bannerman/bibleofbritishtaste. Excerpts and links may be used, provided that full and clear credit is given, with appropriate and specific direction to the original content.]
I started trailing the designer Susanna White because of a lamp shade. It was a tall cone printed with 'Hunters,' the dashing repeat design of a man and woman on horseback drawn by her grandmother Joan Evelyn Thomson – aka J.E.T. 'Hunters' is entirely distinctive and remains my strong favourite among the stand out patterns that launched Whiteworks in 2017 – Susanna's design partnership with her husband John – now operating from a jewel box of a little showroom on a corner of London's Pimlico Road.
Joan Evelyn Thomson studied at art schools in Paris and Vienna in the 30s, modelled for the fashion house Worth and then fell in with the Bloomsbury Group, posing for her artist-friend Edward Wolfe who was working for the Omega Workshop. Post-war she produced these patterns of startling originality for the silk and textile supremo Zika Ascher, whose stable of artist-designers included Matisse, Cecil Beaton, Ivon Hitchens and Henry Moore. She counted Ravilious and Graham Green among her friends, married more than once, hung out with the Beatles and the Maharishi and took up Transcendental Meditation. Her designs were forgotten until Susanna found them in an old folio in a chest of drawers in her father's house in 2014.
Susanna brought her experience in interior design to develop the JET collection of wallpapers and fabrics and makes beautiful use of them in the house in Gloucestershire that she built with her husband. It's based on a 'provincial merchant with ideas above station and no pocket to match and no below stairs servicing conceits…. and a house called Honnington that is a marvel,' she says. It's still a work in progress, unpatinated. But, 'the best thing was that a friend bought her aged Mother with Alzheimer's, who wandered round the garden saying she had 'been here before'.'
For the bibleofbritishtaste she writes about Living with her Design Heroes, the makers and artists she constantly refers to herself. ' I like the premise that Syrie Maugham had painted everything white and the new wave pushed in with pattern and chintz. It struck a chord.,' she wrote to me. 'For all the talk about pattern and colour, people are still feeling super attached to grey and mushroom tones – I remember reading in a magazine that a room had been painted in 38 different shades of white… '
~ NOW READ ON ~
By Susanna White.
For the last 10 years John and I have been building a house and a garden. We knocked down a 1970's prefabricated building and replaced it with a classical, one room thick, neo-Georgian dolls house with the surprise blessing of the local planners. It is not everyone's cup of tea but it has been a complete privilege to draw on the influence of Design Heroes, while experiencing the endless choices and accidents that make up our house, not least the influence of the makers and robust interpretation on their part in producing a house from an C18th pattern book with (scant) broadband and C21st trimmings. A multitude of influences have contributed to create our interior and I have with great difficulty chosen to focus on a significant few, who I think are anchors to the whole.
MARTHE ARMITAGE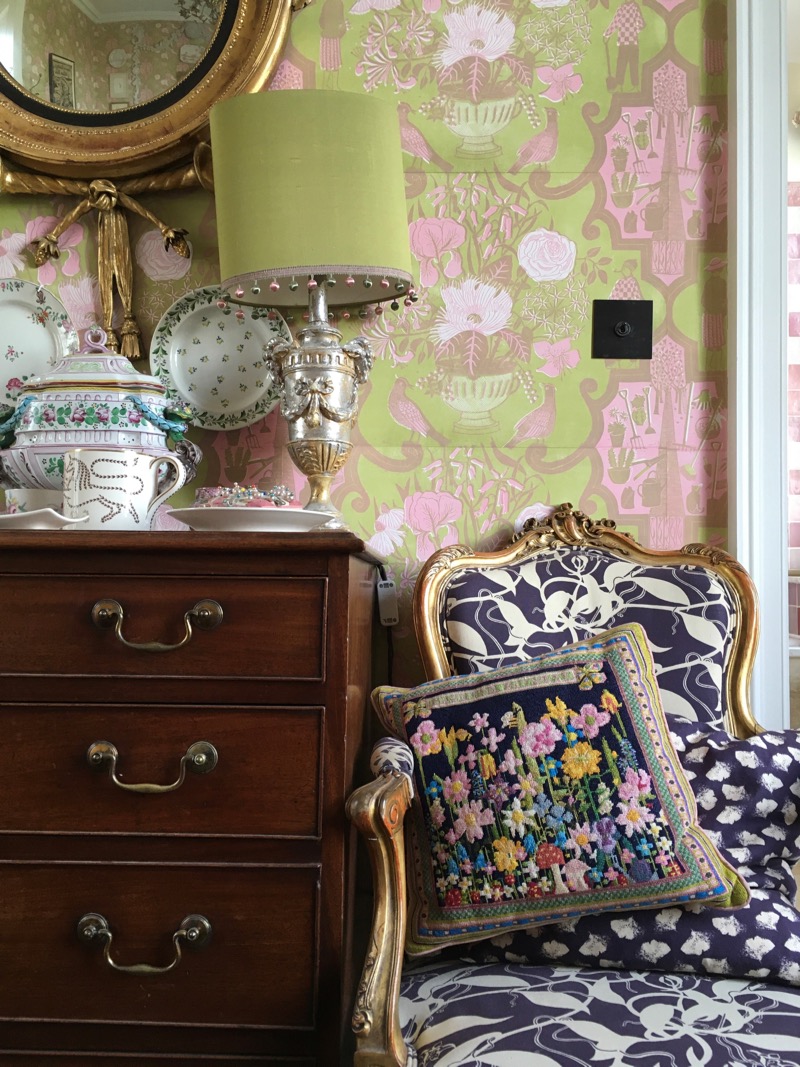 I love to imagine some intrigued expert scraping away layers of history hundreds of years hence and being rewarded finally with fragments of the original papers. What a privilege and what a responsibility – Marthe Armitage was an obvious must.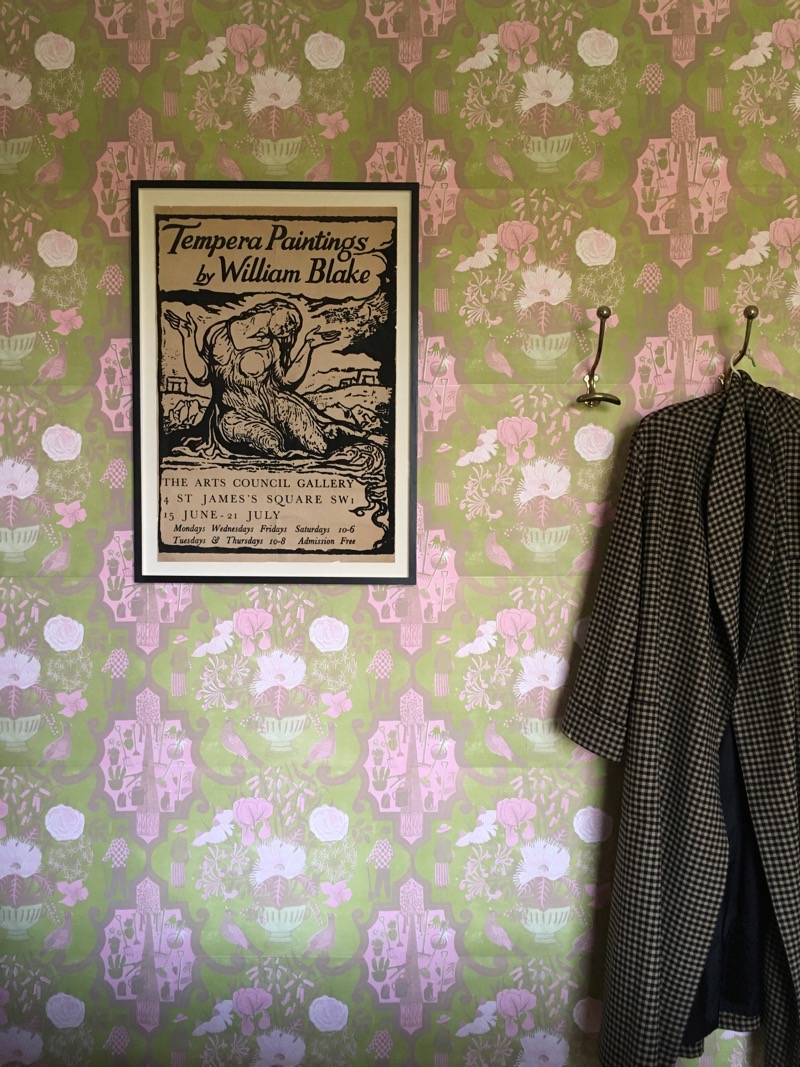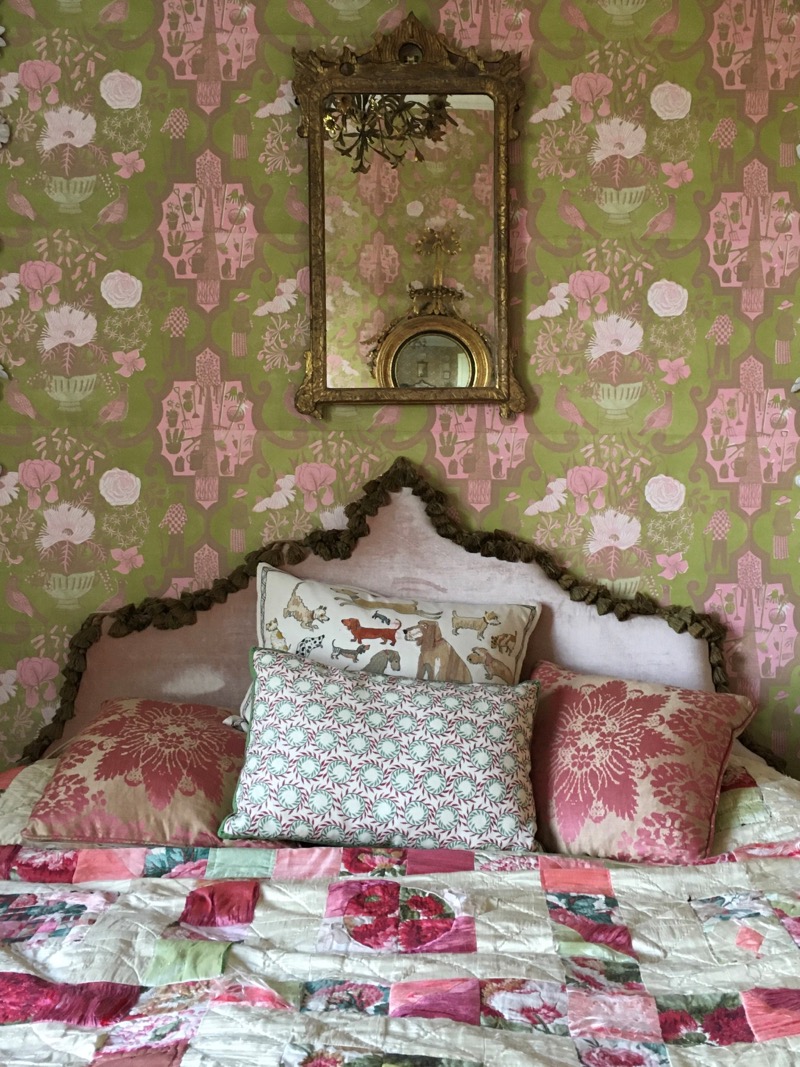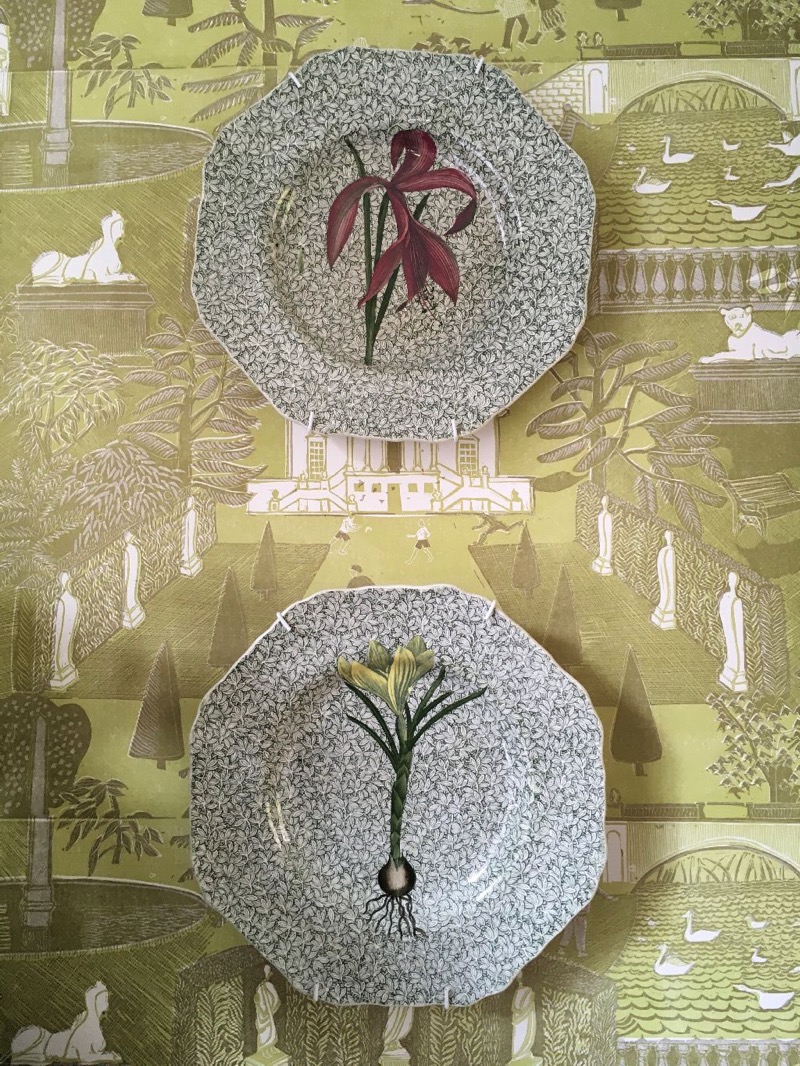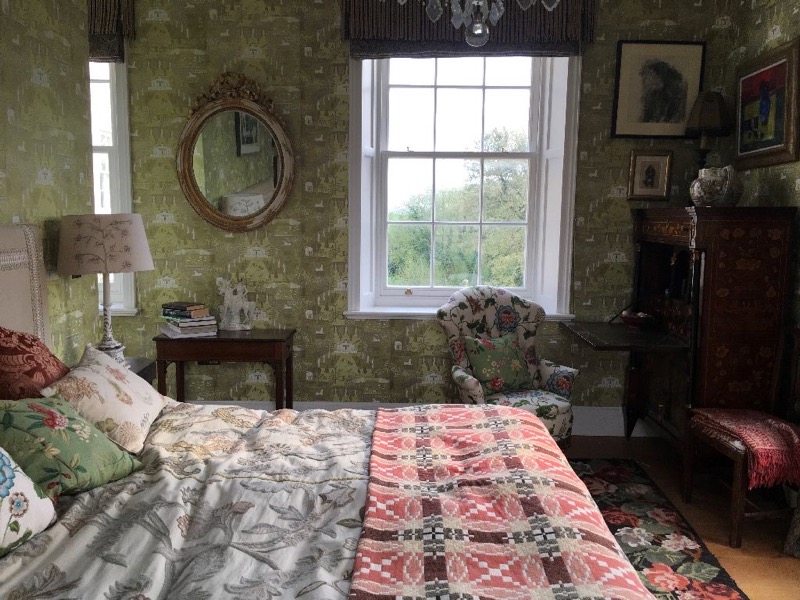 Guest bedroom in Marthe Armitage wallpaper, Chiswick House in green.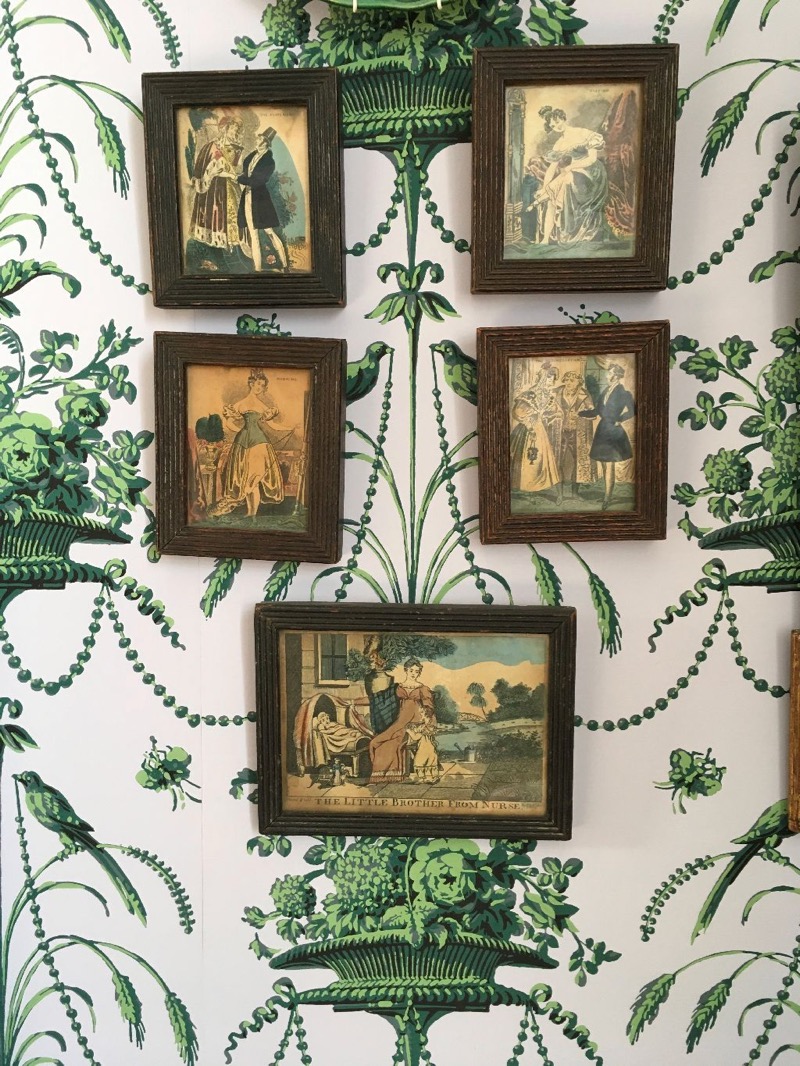 ADELPHI PARAKEETS AND PEARLS
Marthe was (and still is) represented by Hamilton Weston and it was here that I accidentally bumped into Adelphi's work, whom HW were also representing at the time.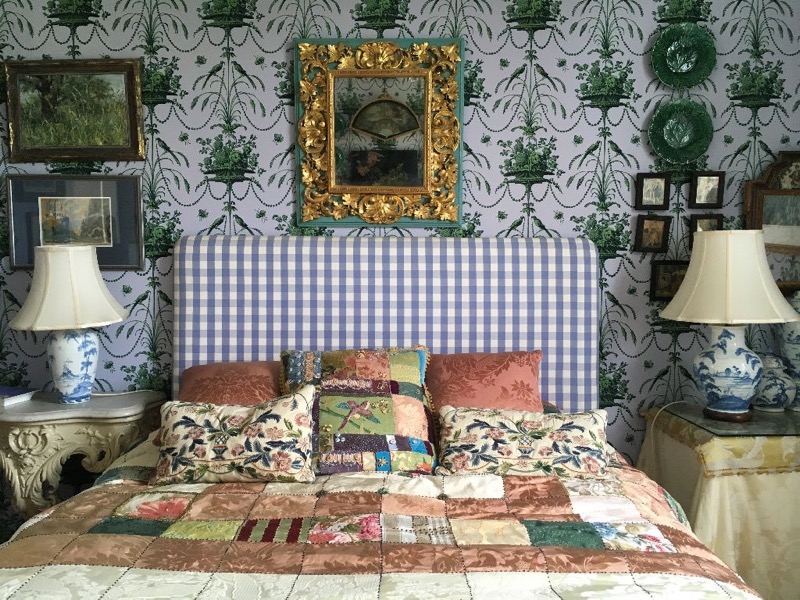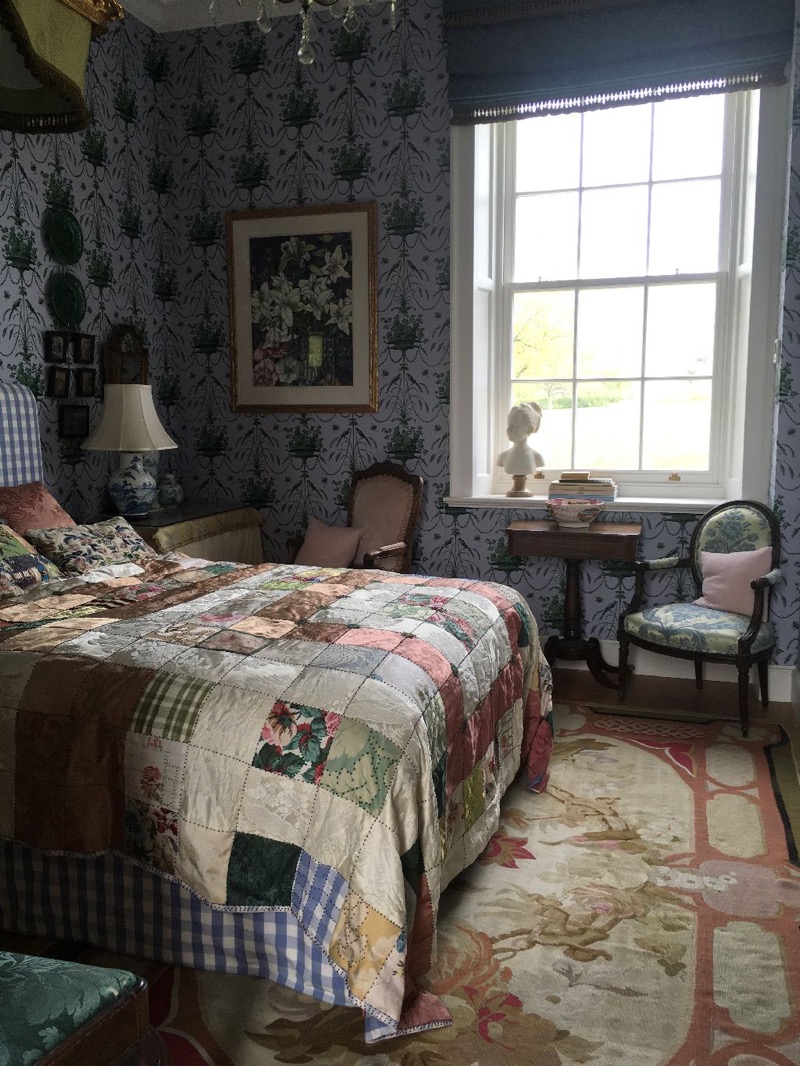 I love our 'Parakeets and Pearls" an C18th French design in a custom Parma-Violet colour, almost more than life itself. I was so excited to find the paper hung in the latest Woodhouse dining room in the recent film adaptation of "Emma" in the original salmon pink and green document colours complimented by heavy swagged curtains dripping with fine passementerie.
JET AND EDWARD WOLFE
As we built the house, Jet's designs were still lying undiscovered in a drawer, it was unimaginable then that we would be pasting the designs of this singular Grandmother onto walls.
Teddy Wolfe, was Jet's great mucker, a rather flamboyant RA who had worked with Duncan Grant in The Omega workshop and been billeted with Jet and her first husband in Dorset during the war with his aged Mother, and his work features throughout the house.
Wolfe painted Jet many times with and without clothes on. We recently found this rather odd drawing of her by Wolfe in a dusty South London auction house, she, reposed in middle age with sturdy shoes, tweed skirt and no top on.
AUBUSSON
My Mother would have described our motley collection of Aubussons as "going-home," splitting, threadbare and stained.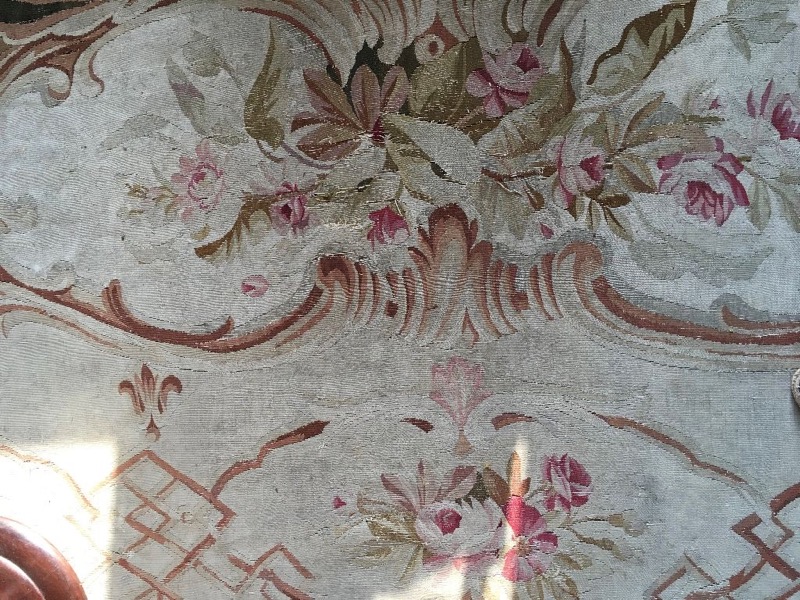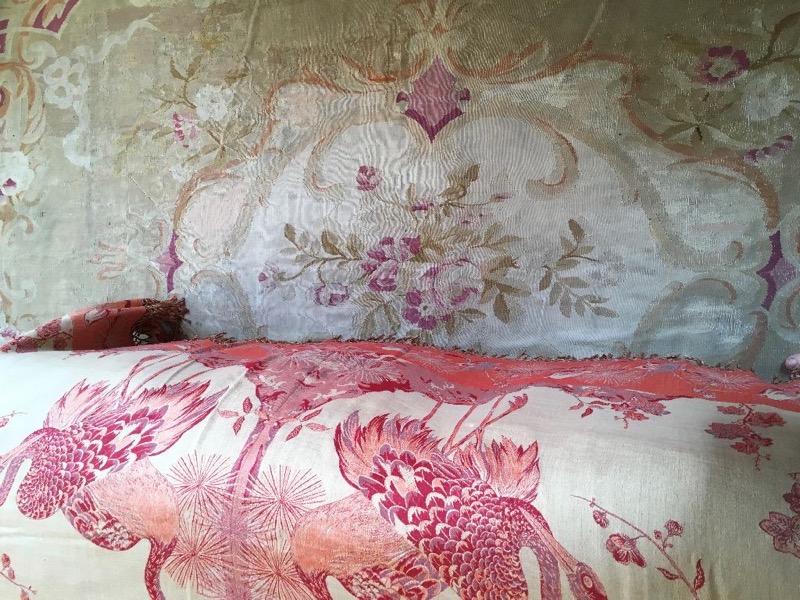 The big one in the drawing room with faded, browning, blousy blooms came from a house in Norfolk by way of friend and Independent Art Adviser, Charles Bingham-Newland. It was reported that the modest proceeds were deployed to help restoration of "the good one". Muddy dogs naturally gravitate towards this canine friendly floor cloth and wine and coffee is regularly spilt without guilt or remorse
BEATON AND SPRY
Some of the elements of the house are period, found in strange reclamation yards. Since the outside is made of stone, we wanted fireplaces of wood.
Nick Gifford-Meade, then in Pimlico had the shelf of a chimney piece carved with a favourite motif of basket of flowers, around which we built our drawing room fireplace and was rumoured to have belonged to Cecil Beaton. Years later we found a photograph recording the chimney piece in Beaton's bedroom at Redditch.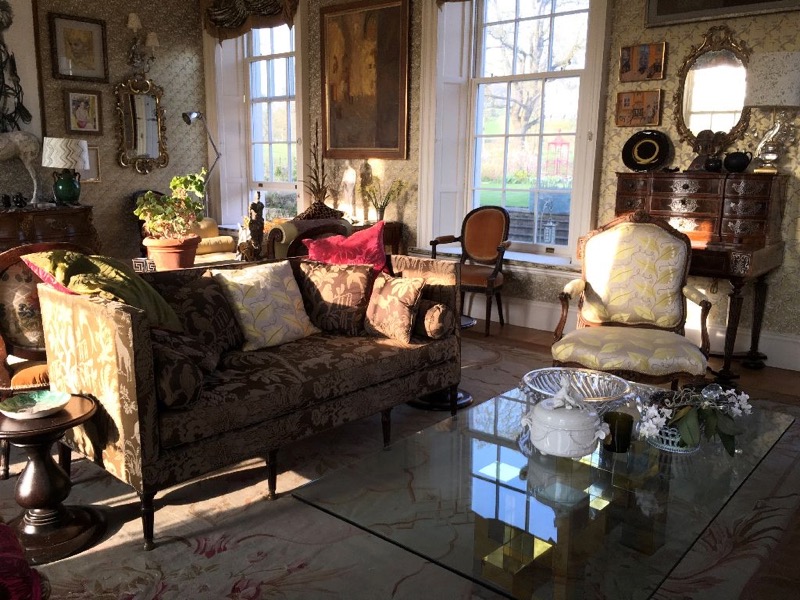 At certain times of the year, the late West light directly illuminates the treasured carved surface and hits the ghost of his careless fingerprint left.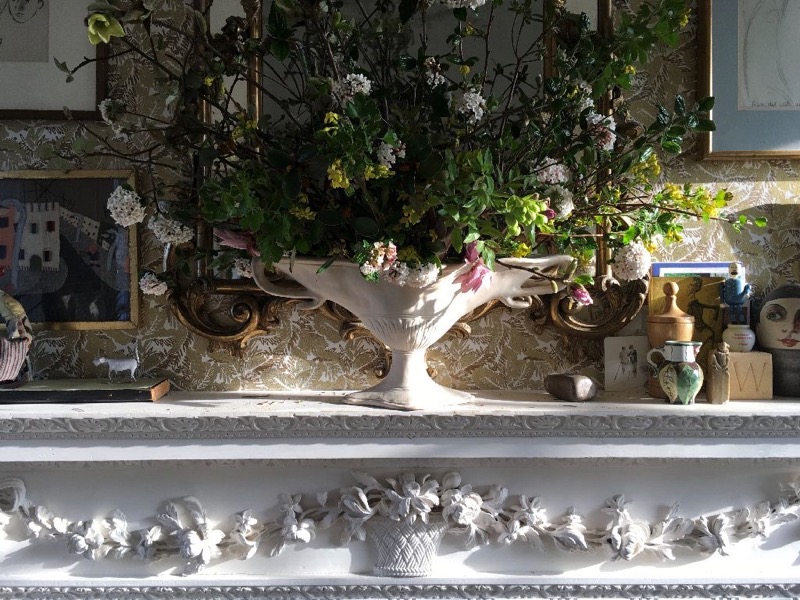 Above the C18th century version of a basket of flowers is often a C20th version by Constance Spry, a comparatively shrewish, 'hands on hip' shape of vessel demanding notice, spilling over with seasonal clippings from the garden.
DIANA REYNELL
Grotto expert, Diana Reynell made the chandelier in the dining room.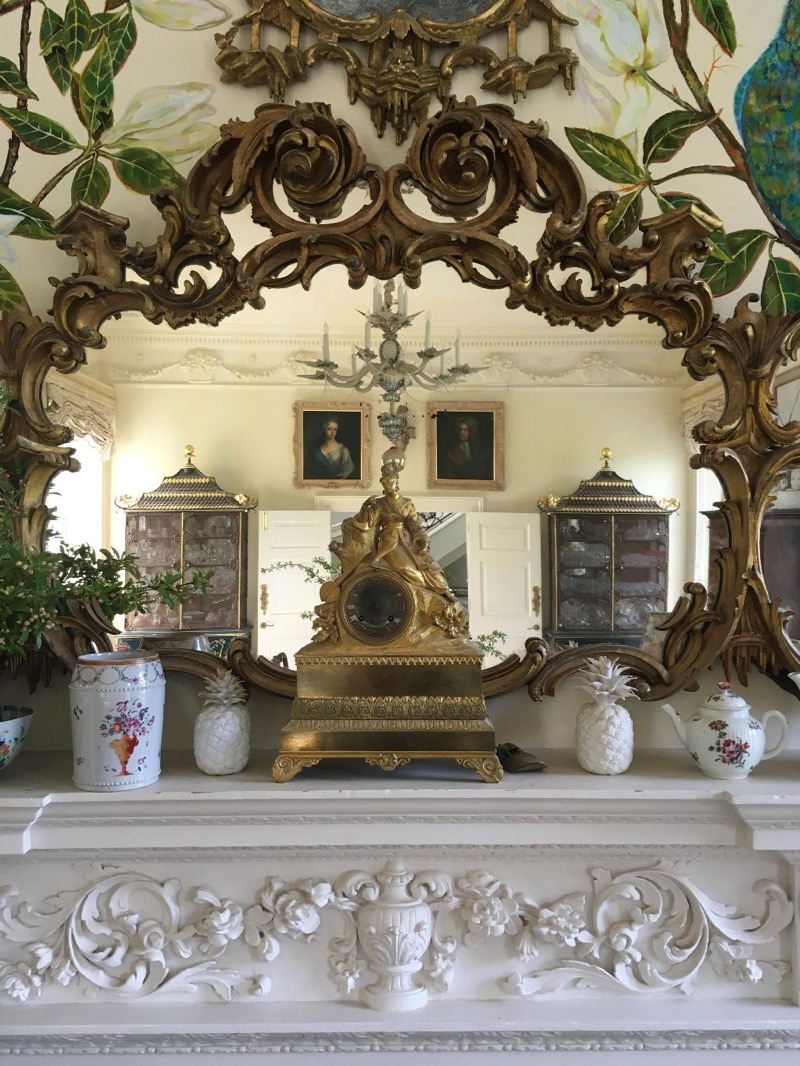 So we cohabit with these Design Heroes of ours – friendly presences who dispel some of the loneliness during this period of enforced introspection – focussing on a few, making a chain of memories, of times, people and skills, that root us into our strange new situation. Thank goodness we do not live in an uber cool, perfectly chic, award winning monastic space, as that would send me to the madhouse just now.
All thanks to Susanna (who wrote this) and John White of Whiteworks Group. The Jet Collection is online and at JET and Co, 20A Pimlico Road, Belgravia.
[All photographs copyright Whiteworks/bibleofbritishtaste. Excerpts and links may be used, provided that full and clear credit is given, with appropriate and specific direction to the original content.]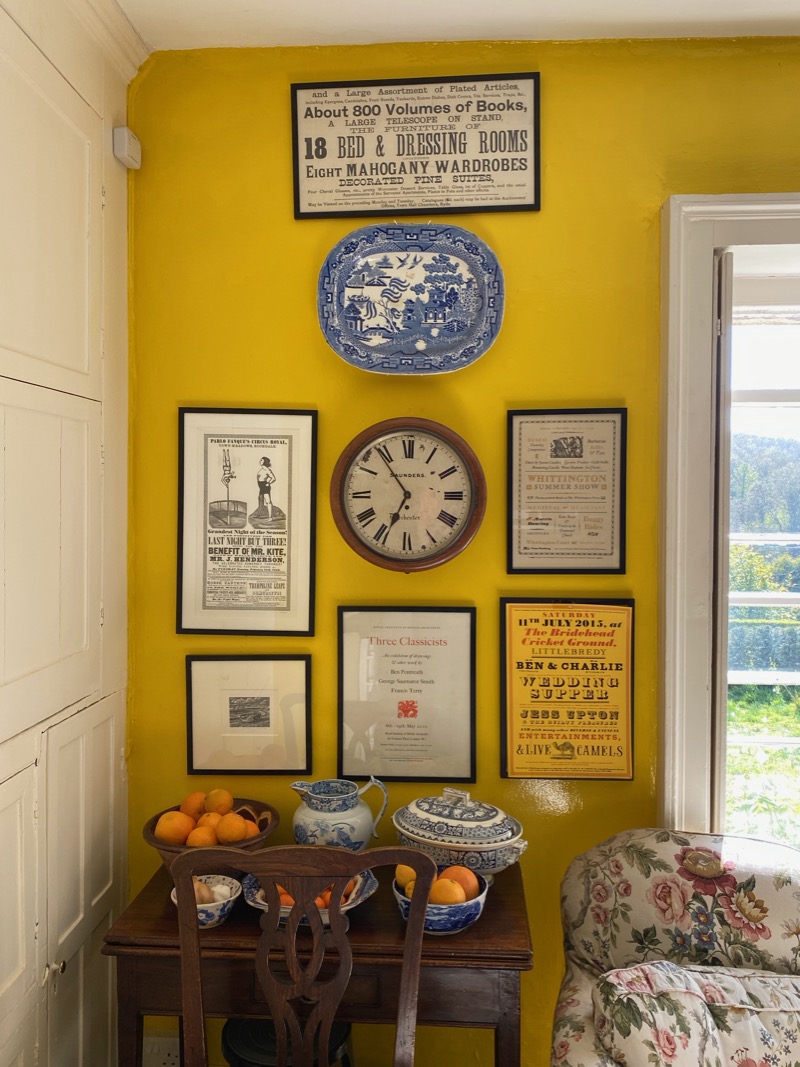 It's four weeks now since we've been here, down in Dorset. I'd say a couple of weeks ago the house got very tidy indeed. Everyone in the country, housebound and feeling helpless, went on a massive spring clean. We were no exception. It was a distraction to fear and sadness; in the world of an invisible killer it felt like a sensible defence.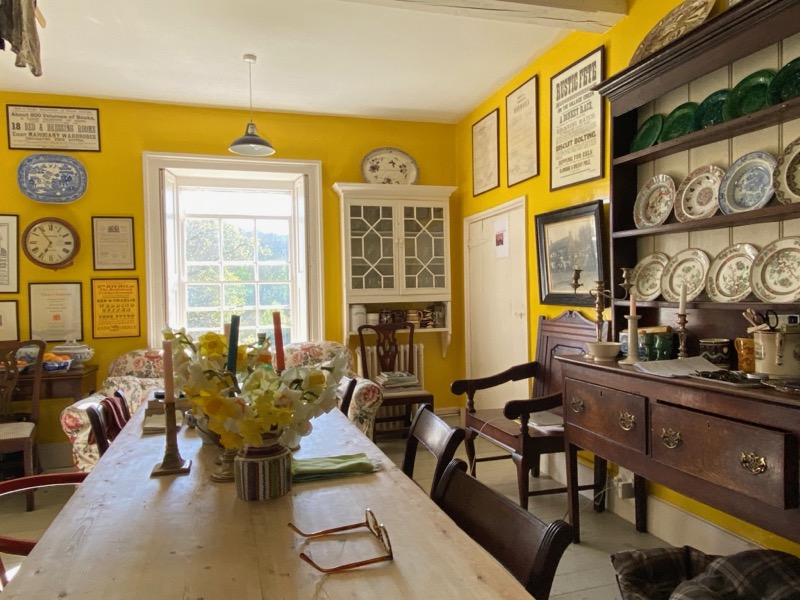 But I'm glad to say that two weeks on, we've calmed down a bit, and are realising that our cleaning lady Anne's view of dust (that if you carry on dusting the dust carries on coming back) has pretty powerful logic to it. So now the house has that nice gentle relaxed feeling to it of it being lived in for weeks and weeks in a row for the first time, literally, in nearly two decades. My predecessors at the Old Parsonage were hardly ever here except in the holidays; we're here almost every week, but in normally in London for some of that time too. A house takes on a different feel when it is permanently occupied. A couple of years ago we came down here for a month in the summer, a record that will be overtaken this week. And how strange our flat in London must feel, shut up, curtains drawn, deserted, empty; at the top of an empty building in an empty Square…
So there is something idyllic in the lockdown situation, yet which makes one feel a bit guilty too… guilty for being surrounded by wide green open spaces where we walk every day, guilty for not really being touched by the sense of chaos, or indeed, hell on earth, that we know that some people and some families are going through. Guilty at being in a tiny backwater in a quiet part of Dorset in what must feel like the most beautiful warm spring in years.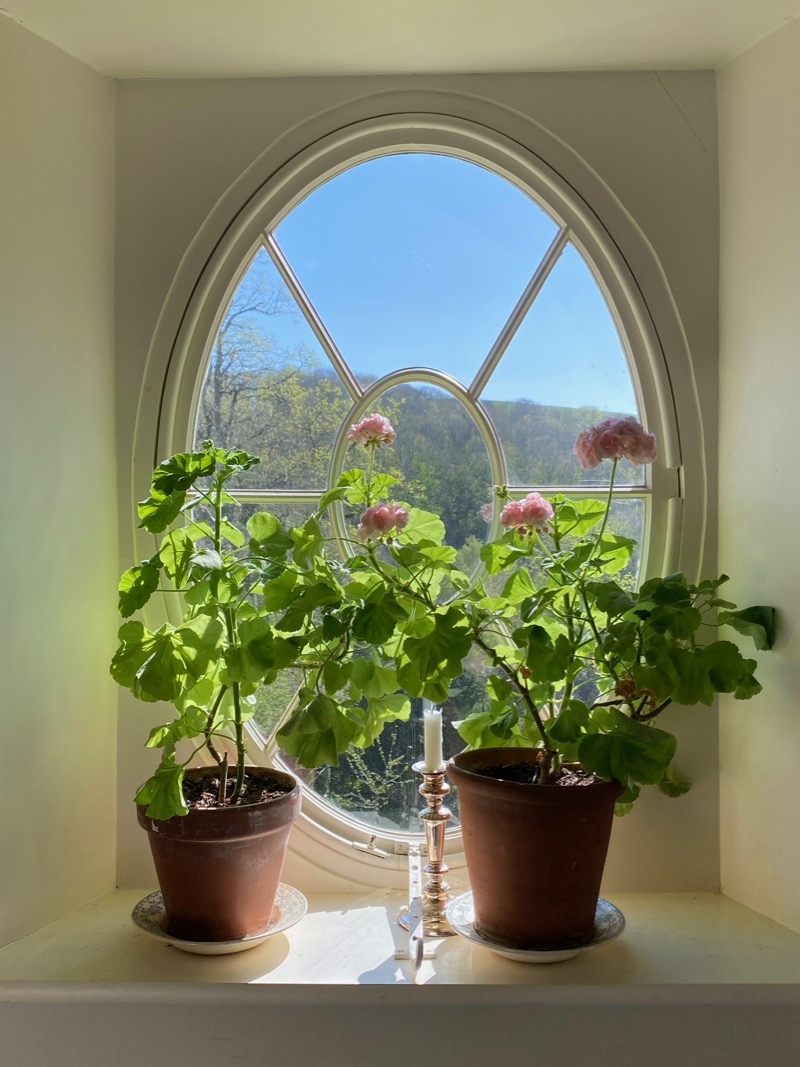 Curiously too the days have been hurtling by; we start with a long walk, early; breakfast, then I start work – a half-hour lunch and then sometimes I've been emerging at 7 or 8 in the evening, before starting again. So Easter – four days off, with nothing happening – has been strangely needed and yet almost listless, empty, senseless by comparison. Charlie has been working incredibly hard in the garden, and getting his chickens in, and incubating a dozen runner duck and chicken eggs which are due to hatch in ten days. We've been going to bed strangely early, sleeping either incredibly soundly or having fretful, fitful nights depending on the pull of the moon and night fears and worries. Either way, the dawn chorus and our early walk has been a huge restorer.
Today, I've taken a few photographs of the Parsonage on an astonishingly bright afternoon – the air is clear, the sun is brilliant, the wind is cold – to just show a few of the rooms here. I've lived here now since 2008; five years ago, Charlie and I were married, and the house became ours not mine. So much nicer that way. Twelve years is a long time in one building, in a way; long enough for walls to get faded where you haven't had pictures hanging; for rugs and furniture to bleach to paleness if they are too close to the huge south-facing windows where the sun streams in all day long. I like that.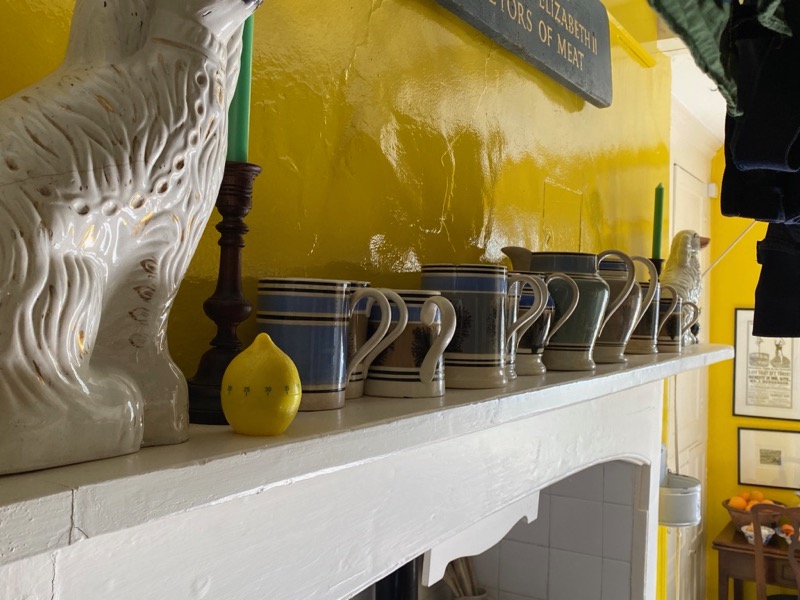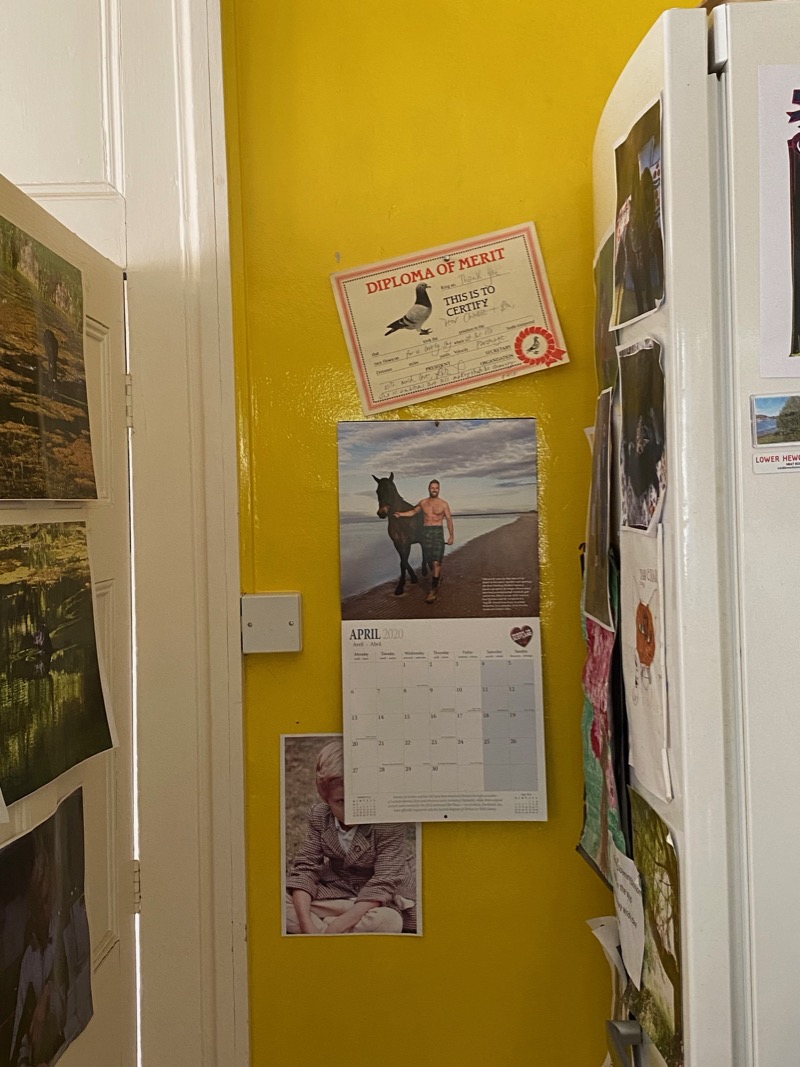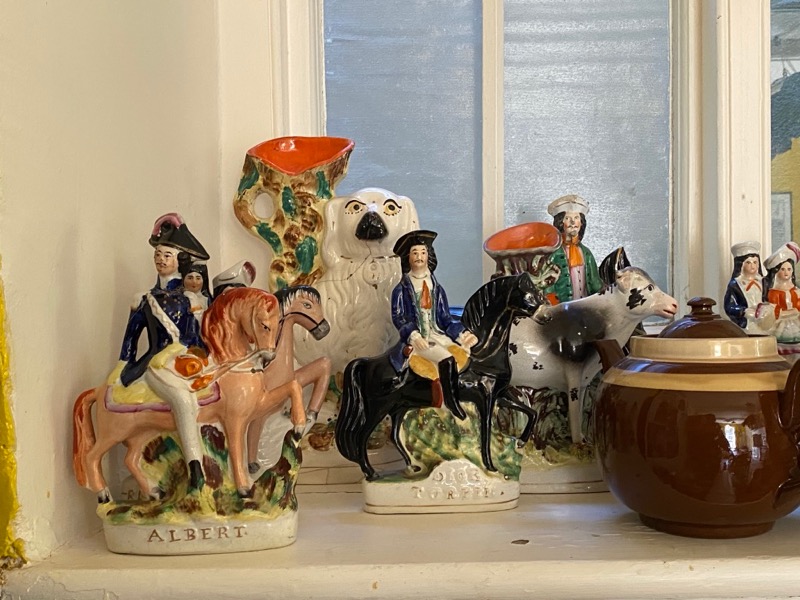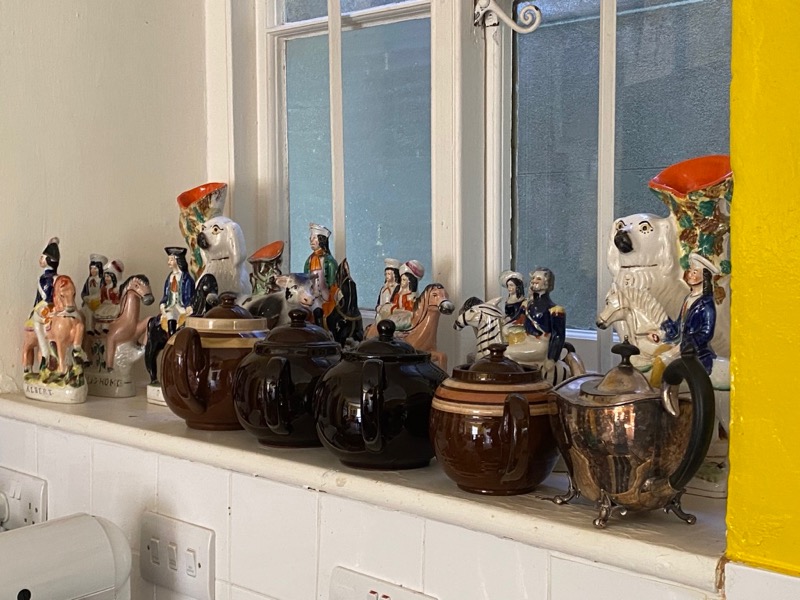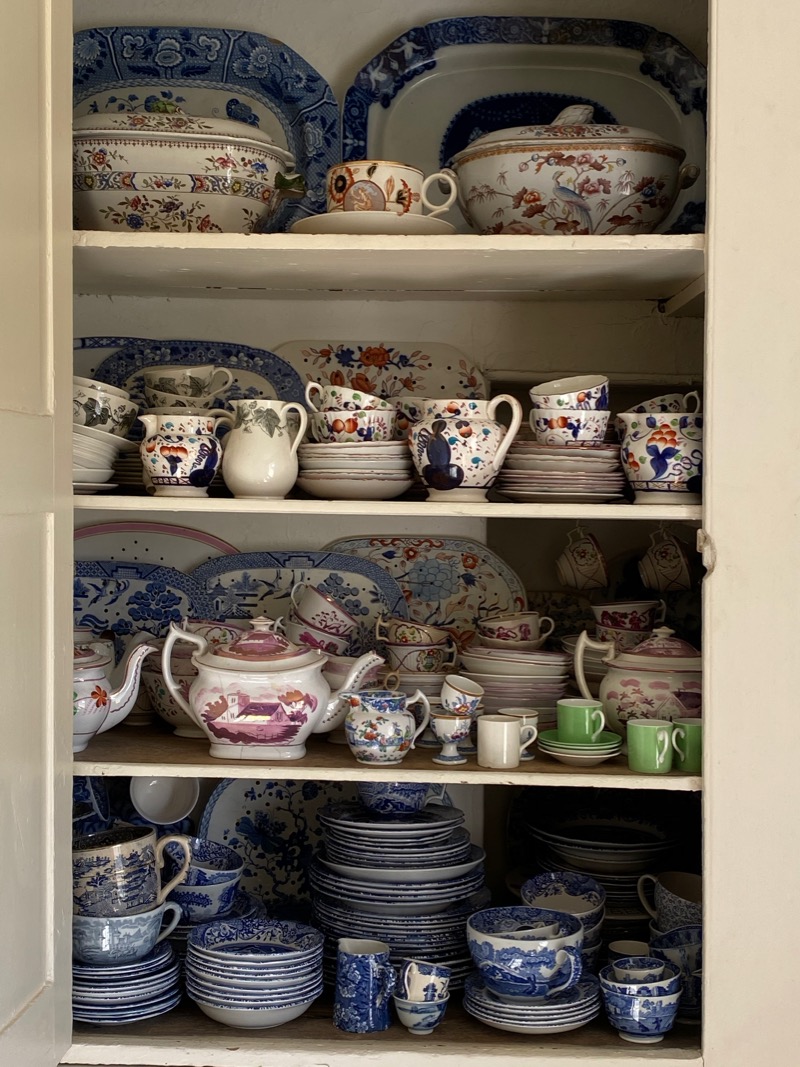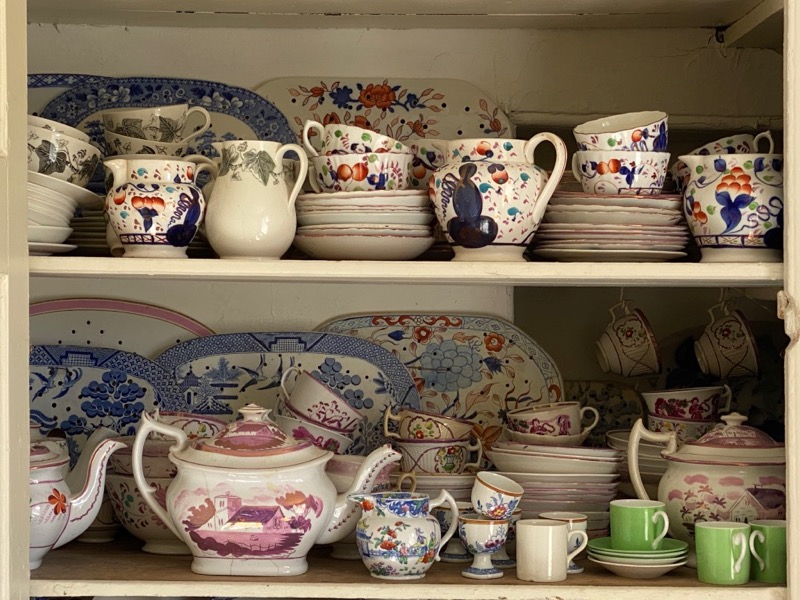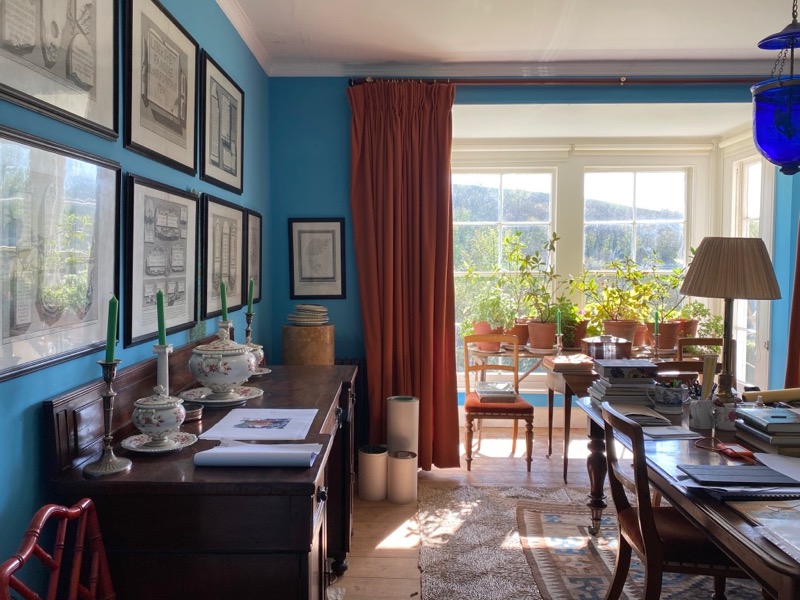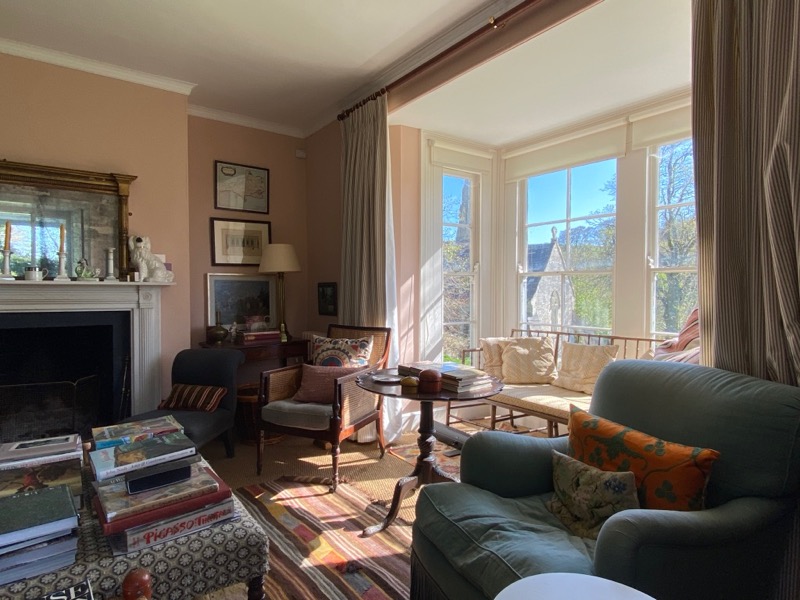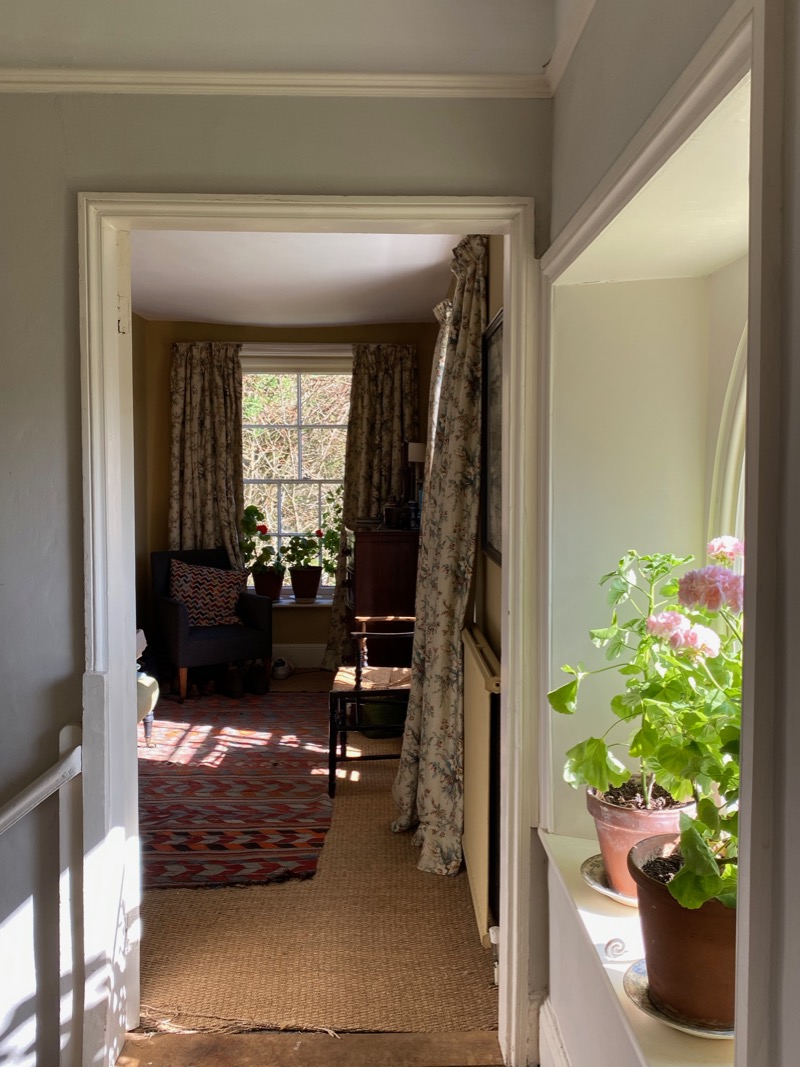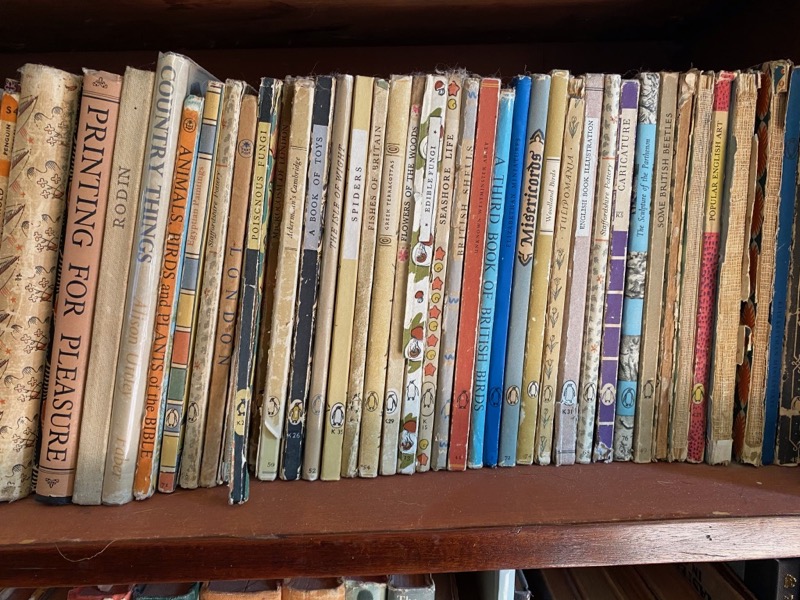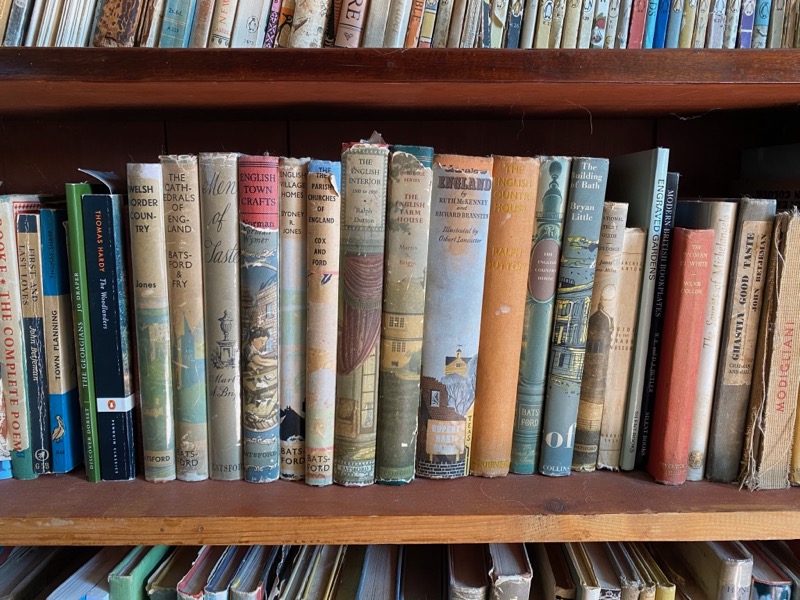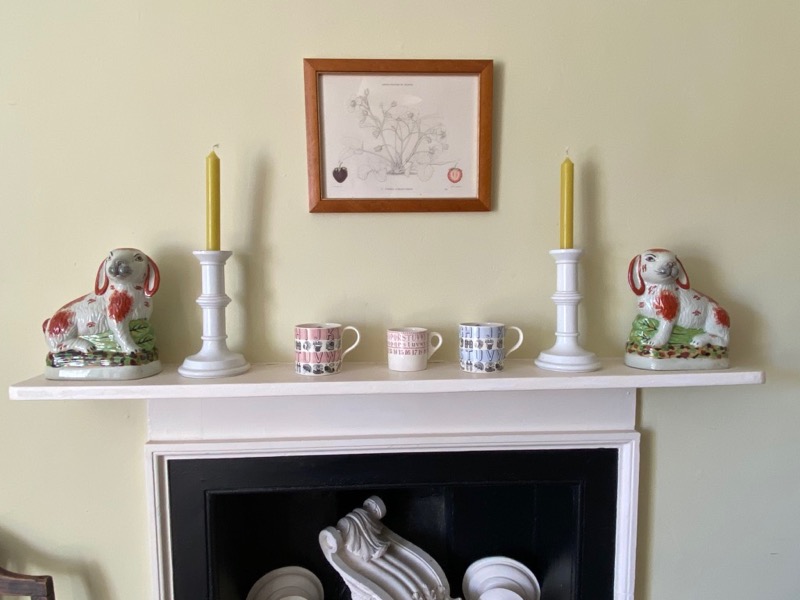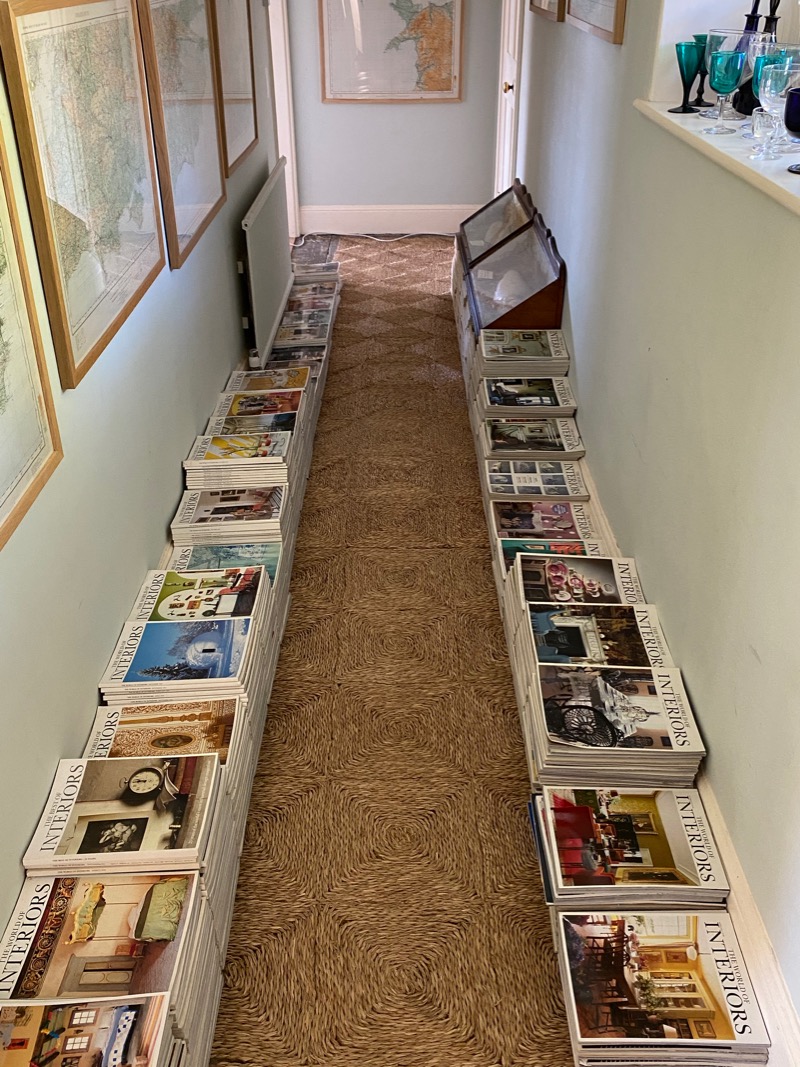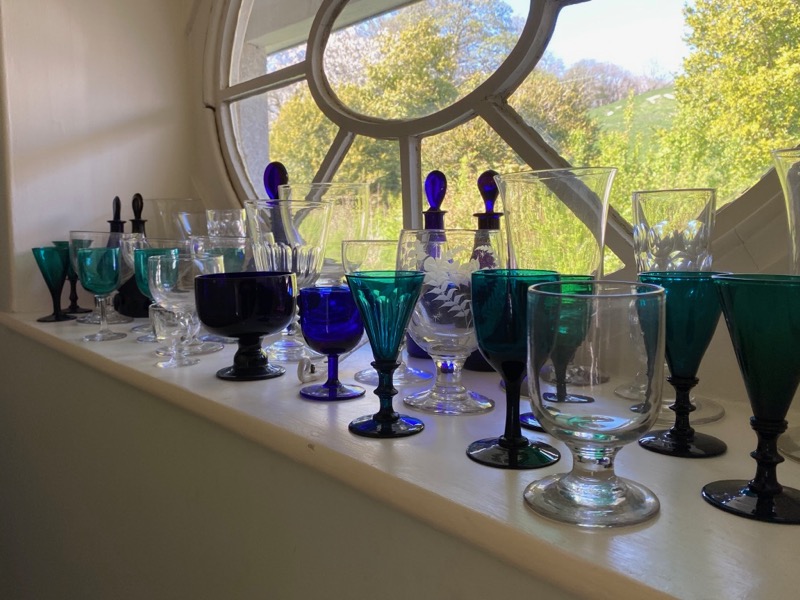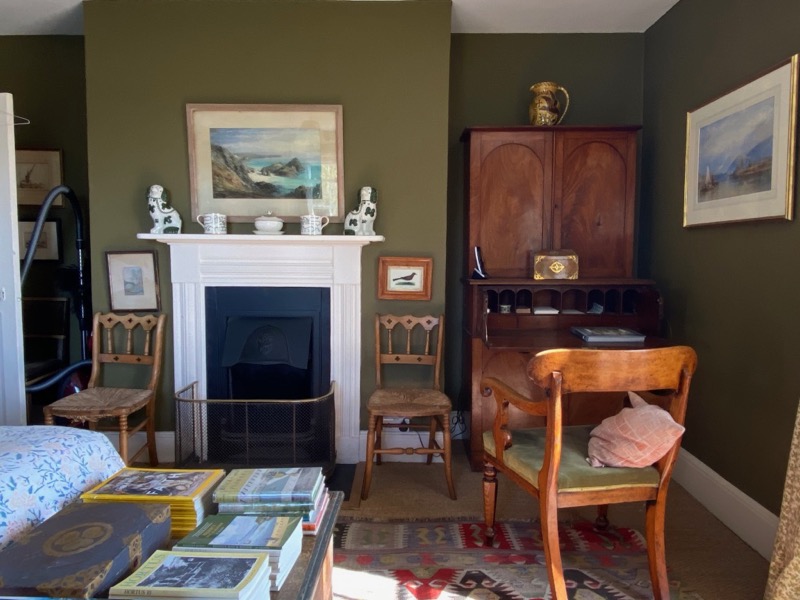 There are two paintings by my Cornish ancestor, Richard Thomas Pentreath – the one above the fireplace Charlie and I found at Portobello.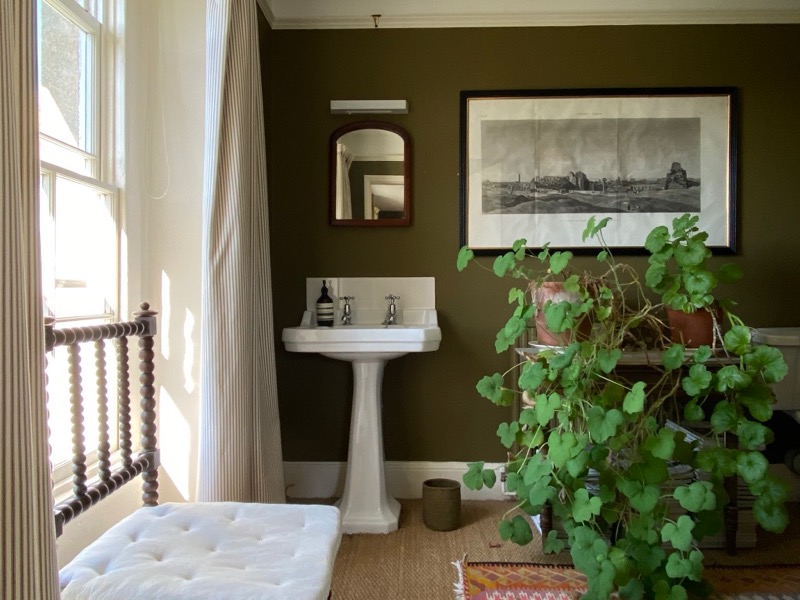 Well, I've gone a bit mad really with harvest mugs. I think we'll redecorate this bathroom soon, it needs to be a bit more fun, like the gloss yellow walls that we decided to paint the kitchen a couple of years ago.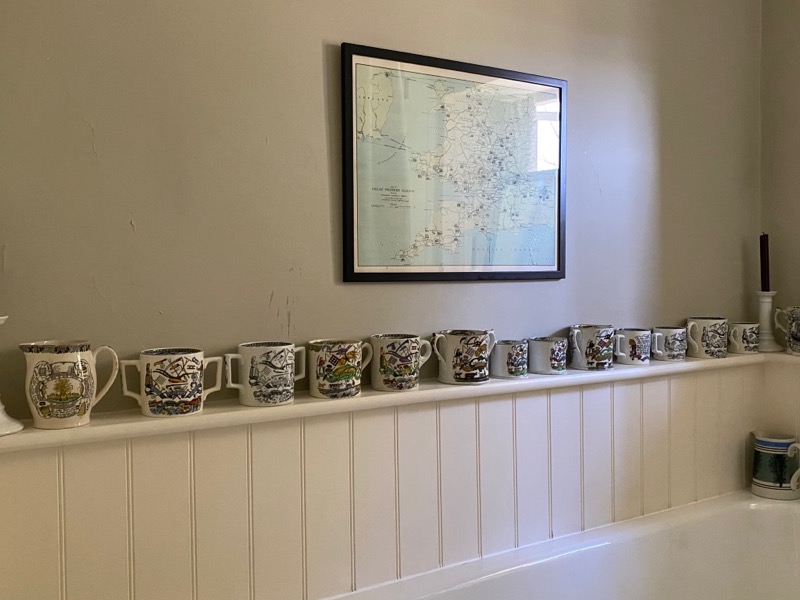 Years and years ago, when I was about 8, my best friend lived in the old Parsonage. It's a house I've literally known since the 70s. This room was his playroom. We spent hours in here. For a while I had it set up as an office. It was a beautiful room but the internet and phone line didn't work there at all so I gave it up. It became a store and then a few years ago Charlie turned it into his flower room.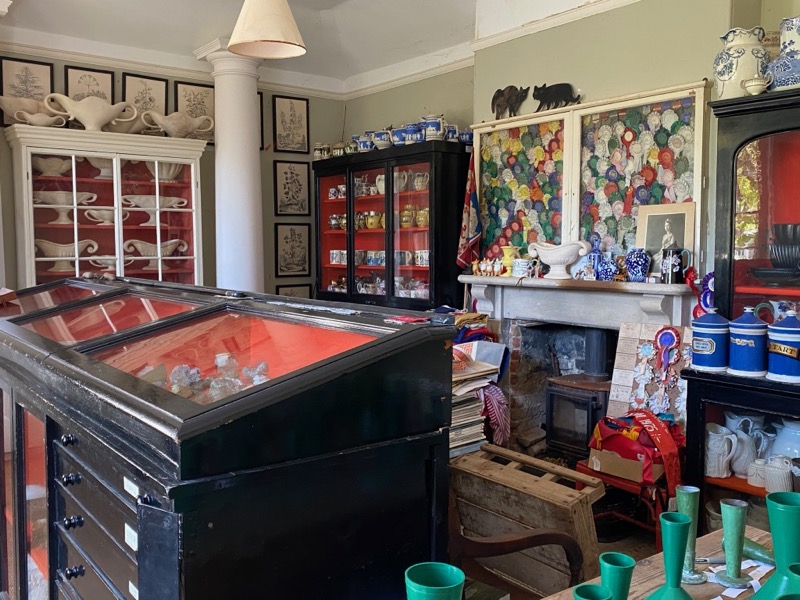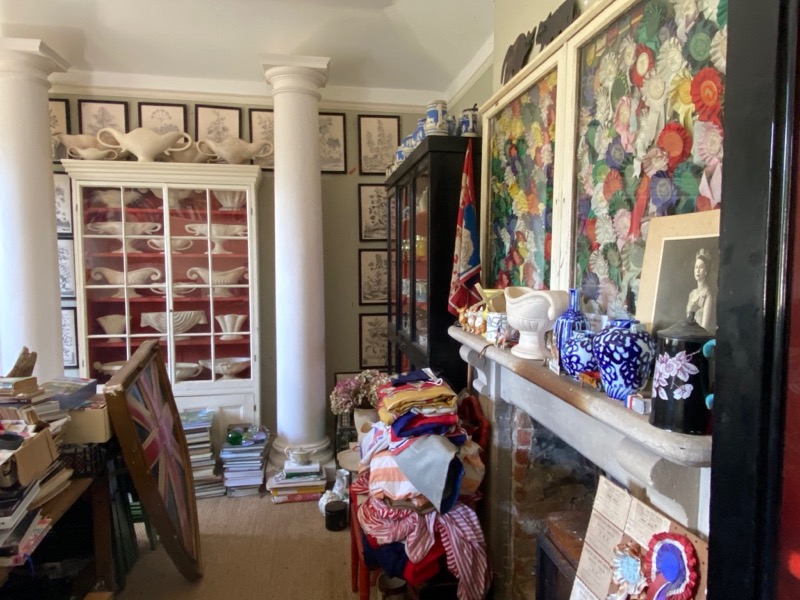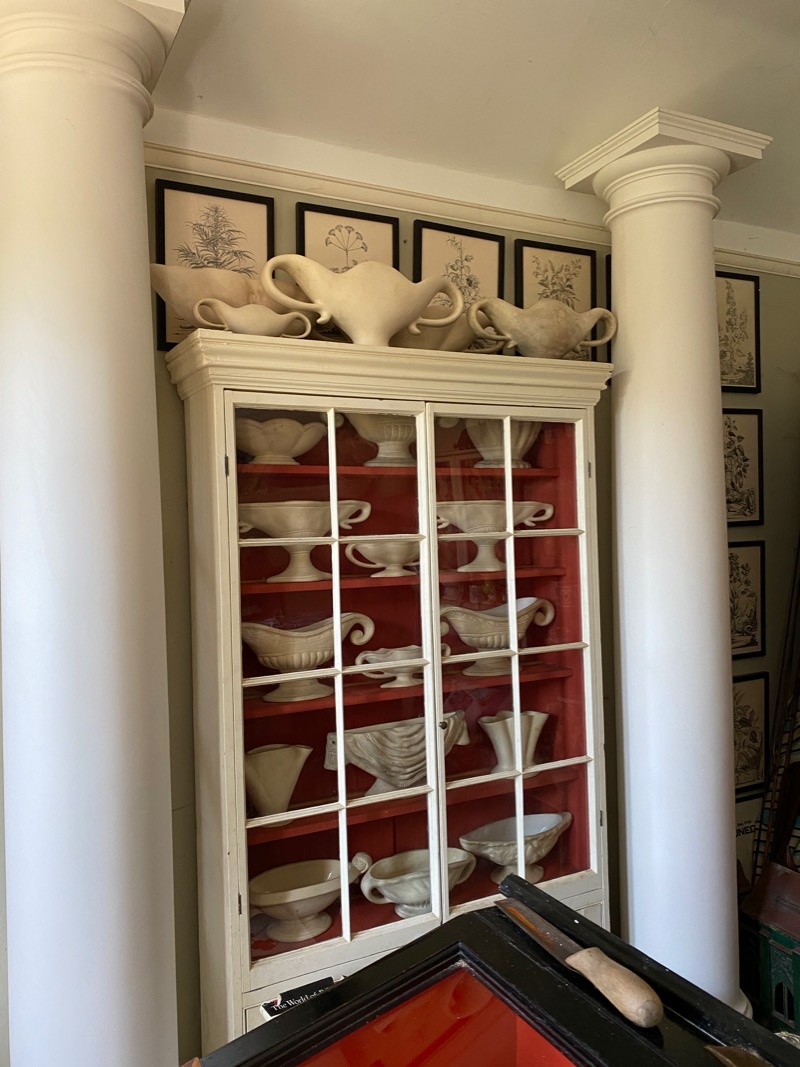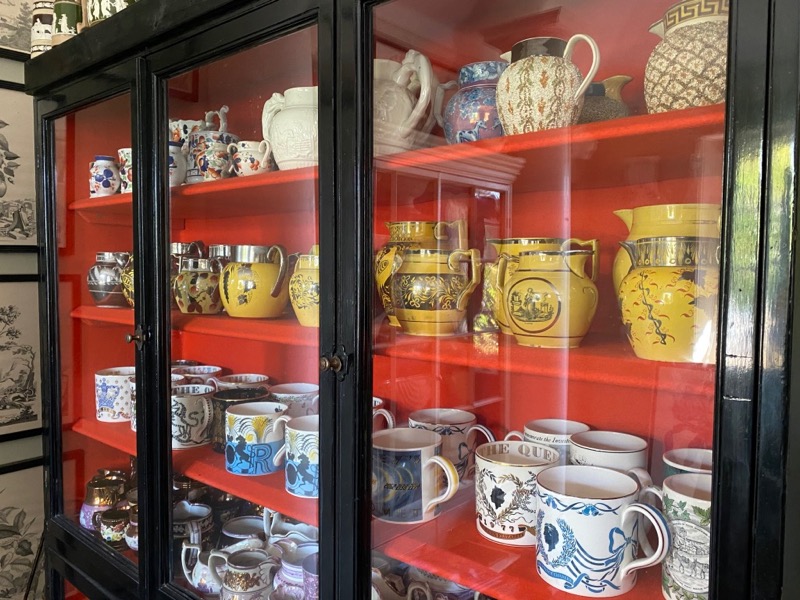 [All photographs copyright Ben Pentreath/bibleofbritishtaste. Excerpts and links may be used, provided that full and clear credit is given, with appropriate and specific direction to the original content.]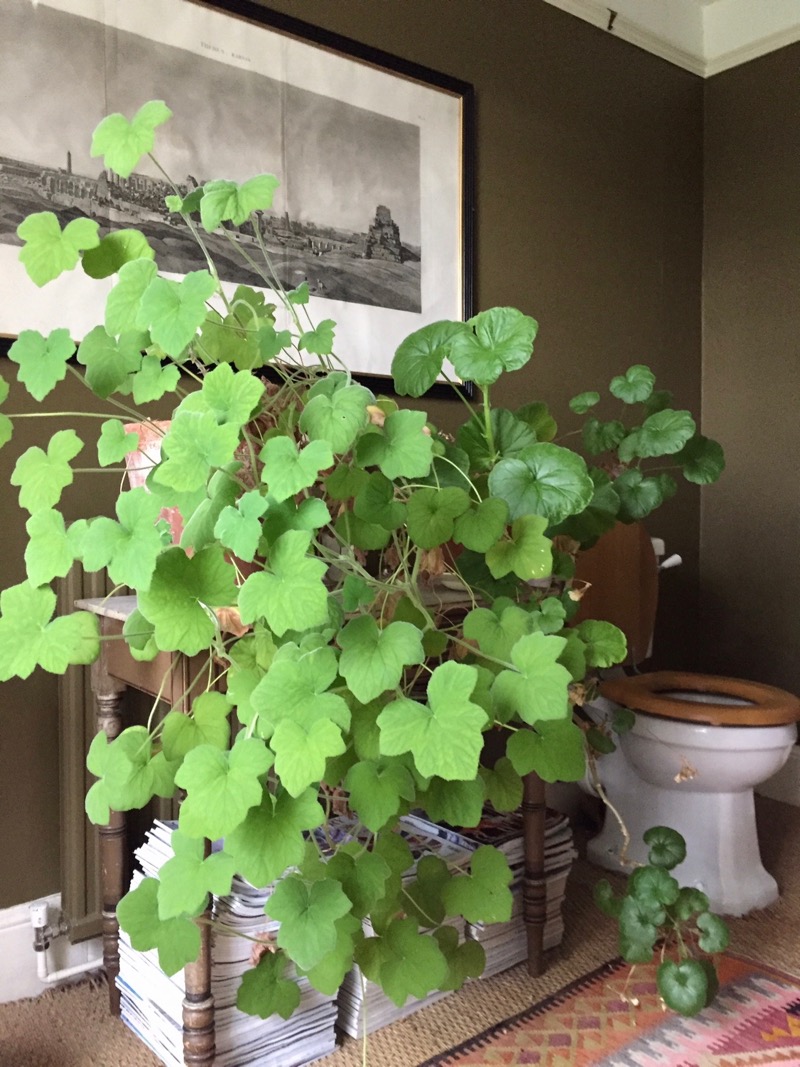 To mark April's Renaissance, the bibleofbritishtaste presents new stories and themes. Some are being commissioned from generous and talented friends. But these are not them. Today's story is an amuse gueule from its archives of thousands of pictures of things and houses and people that have never yet seen the light of day. Here are a few dozen randomly chosen pictures that pleased me for all sorts of reasons, Proustian, decorative or showing the rooms and houses where I've been happiest. First past the post is the guest bathroom at the Old Parsonage in Little Bredy, with Charlie McCormick"s Cheeseplant-sized pelagonium descending from the table and stacks of gardening magazines beneath. Mavis the Labrador headbutts the bedroom door in the morning and all three dogs cascade into the room. Ben Pentreath's complete collection of copies of The World of Interiors lines the spine corridor outside.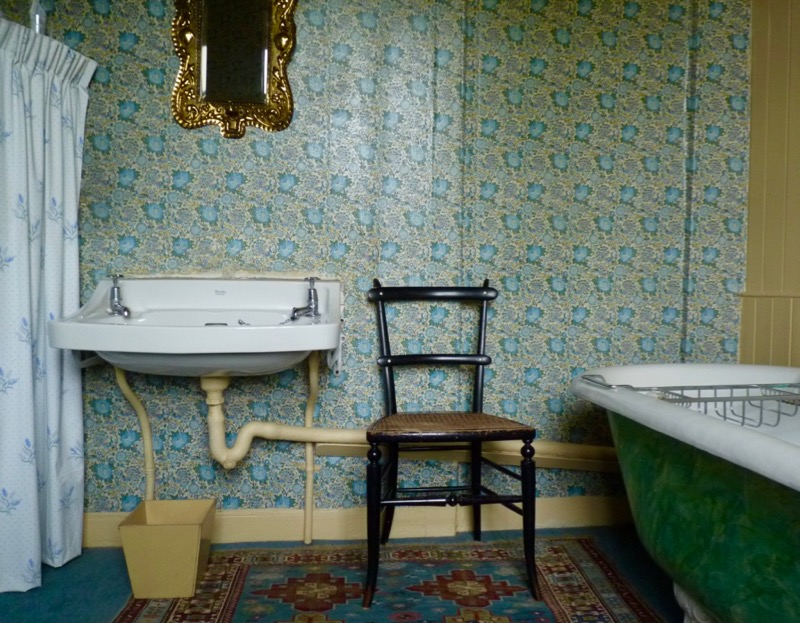 All photographs copyright bibleofbritishtaste. Excerpts and links may be used, provided that full and clear credit is given to bibleofbritishtaste, with appropriate and specific direction to the original content.
Romi Behrens, b.1939, who lived at Prussia Cove in West Cornwall, belonged to no school of art and received no formal painting tuition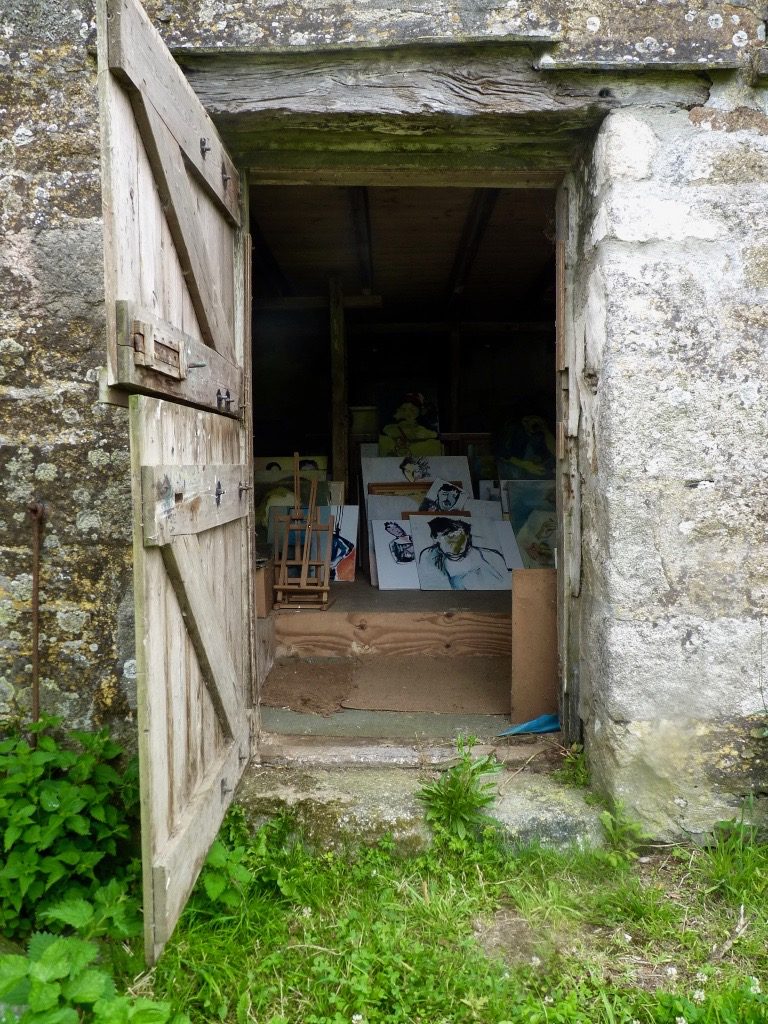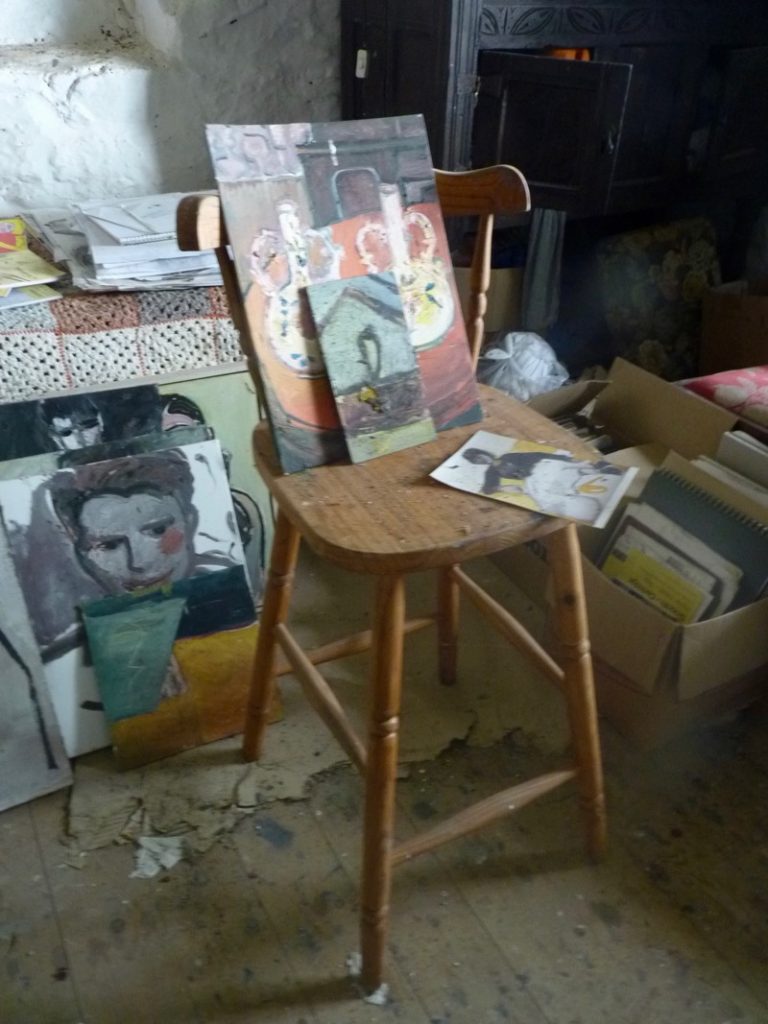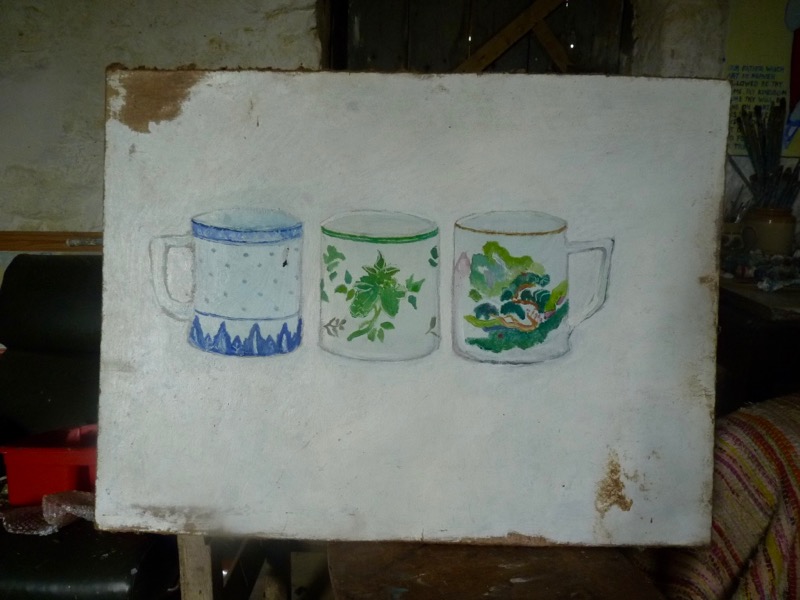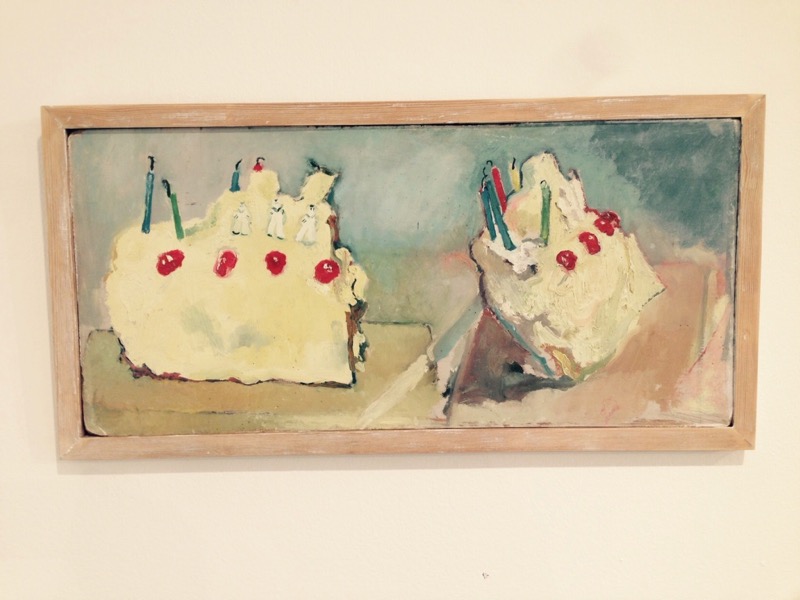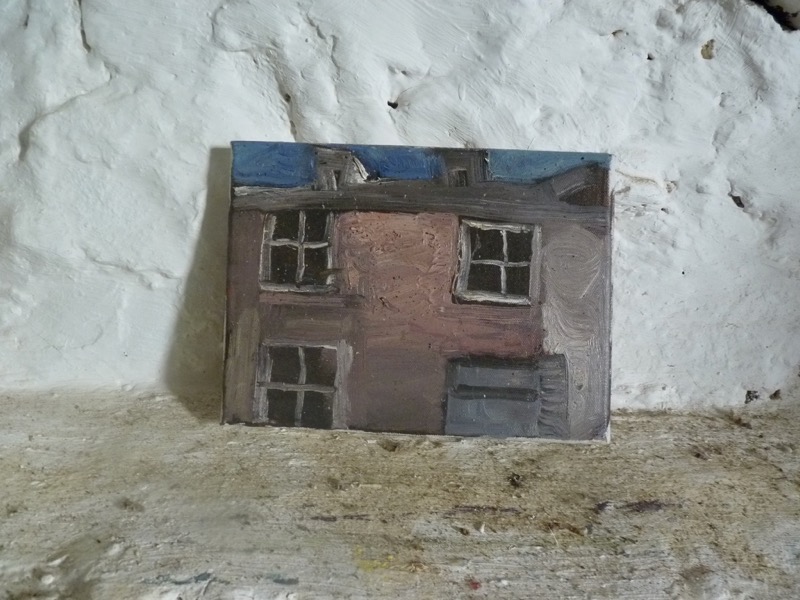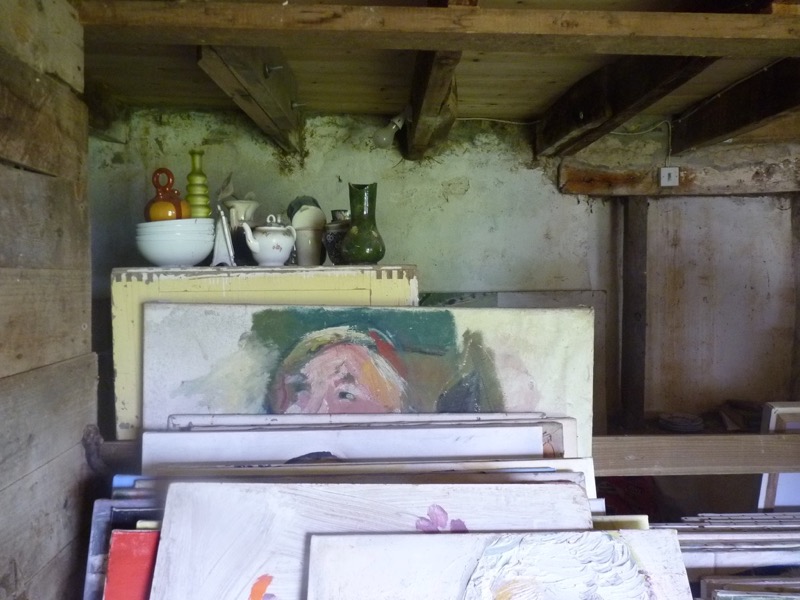 I've called on Peter Hone in his Notting Hill studio flat a few times recently
I was working in the zoo serving the fellows, Sir Solly Zuckerman and the man who was the Naked Ape man, what's his name? [Desmond Morris] Luncheon, and functions in the evening when they would bring animals up for people to look at, it was very nice!'
Unlike Basil.'
We used to sit there at the big table. The fireplace we sat in front of was designed by Lutyens. We got all the things at country house sales. I'd been doing it for 20, 30 years before that, I'd had three shops in Camden Passage, we did all beds, Christopher [Gibbs} was there, he had a little stall in the carpet shop, he was in his jelaba and sandals. Then the shop closed, the lease came to an end, I closed the business and went to work for English Heritage at the Banqueting House, Chapter House, Jewel Tower, Chiswick House.
I drove on my bicycle round them all, because it was only part time. It was MARVELOUS, £75 a week in the hand!'
He asked again, he said, What's the matter with him, is he alcoholic? Third time round I said, Come and see me in my flat.We had a fire in those days, and the great bed from Mereworth Castle and the great Wright of Derby. We had tea. It was to take over from my friend Janet Shand Kydd. We sat over there, he said that's a nice picture is a copy?'
I took it to Christie's, Sotheby's, Bonhams, they all said, 'Oh nonono nothing…!' I was so infuriated I took it round to Leighton House. And they just went bananas. It was on view in Christie's sale with all of my stuff, they said, 'We must have it, it'll be 35,000!' I said, 'No you won't!'
My friends the Edens lived next door to the Parker Bowles's. They used to sell all their cast-off things for charity on their lawns, Miranda Eden kept it because it was so smart!'
All photographs copyright bibleofbritishtaste. Excerpts and links may be used, provided that full and clear credit is given to bibleofbritishtaste, with appropriate and specific direction to the original content.
As some of you will know, architect and designer Ben Pentreath and plantsman, florist and collector Charlie McCormick live for most of the time in a small hamlet in West Dorset, although they have a London life as well. The dogs and their cat Henry live here too, and there has been talk of chickens. The two previous photos show Charlie's flower room, in what was once Ben's sort of drawing office, when it was hung with framed architectural designs and cast plaster plaques by Peter Hone. He'd been doing the party flowers for our friend Bridie's Hall's birthday in there, before shipping them up to London, mostly dahlias, but with a twist. The house has been photographed quite a few times before, but soon it will be in metamorphosis. Charlie and Ben will be sending stuff up to their new place on the western seaboard of Scotland, so this was a last chance to make a record of its full-up, glorious profusion, 'as found' and not tidied.
When I arrived at the Old Parsonage there was a sort of harvest festival cornucopia going on at the front door.
Grateful thanks to Charlie McCormick and Ben Pentreath. Charlie writes for Luxe magazine, and sometimes for Pleasure Garden. Ben writes everywhere, fluently and cogently, there is his regular blog, Inspiration, but his next publication will be with Bridie, to celebrate a decade of their glorious trading company and shop, Pentreath and Hall, coming out in a few weeks time with an introduction written by me…
All photographs copyright bibleofbritishtaste. Excerpts and links may be used, provided that full and clear credit is given to bibleofbritishtaste, with appropriate and specific direction to the original content.

They rebuilt the 'new' house at Trereife in 1710, on and around the older one, as has so often been the case. There's a back drive with high stone gate posts and rhododendrons and this front one, running up beside the old park palings. The Le Grice's have owned Trereife since the early nineteenth century, after Charles Valentine Le Grice arrived here to tutor the son of the widowed Mary Nicholls in 1796. Charles had been a pupil at Christ's Hospital with the Romantic poet Samuel Coleridge and counted Charles Lamb and Leigh Hunt among his friends. Within a few years he had married his employer and taken holy orders; and after his wife and stepson both predeceased him, Charles inherited Trereife, leaving it to his son, Day Perry Le Grice.
'The Kitchen was a smoking room before the war. I don't know anything about the panels.'
Next to the chimney piece, one of two framed birthday cards sent to Wilmay by William Nicholson.
https://trereifepark.co.uk/weddings/
Grateful thanks to Tim and Elizabeth Le Grice.
All photographs copyright bibleofbritishtaste. Excerpts and links may be used, provided that full and clear credit is given to bibleofbritishtaste, with appropriate and specific direction to the original content.
Min Hogg lives round the corner from the V and A and the Brompton Oratory. She is the creator and founding editor of the World of Interiors magazine, generally considered to be outstanding in the western world. Interiors (as it was originally called) launched in 1981 above a florist's in the Fulham Road. It focused on startlingly beautiful things, all taken from a list of places she 'knew from life.' The magazine was so successful that within six months of its inception, Conde Nast offered to purchase it.
'Timner Wollard painted the wallpaper. She used to do rooms sets and backdrops for us, and then she and I concocted it together. That's the best bit there, [in the right-hand corner next to the bed head], that's before her boyfriend told her they weren't going to Paris.'
https://minhoggdesign.com/Gallery/
Very many thanks to Min Hogg.
All photographs copyright bibleofbritishtaste. Excerpts and links may be used, provided that full and clear credit is given to bibleofbritishtaste, with appropriate and specific direction to the original content.