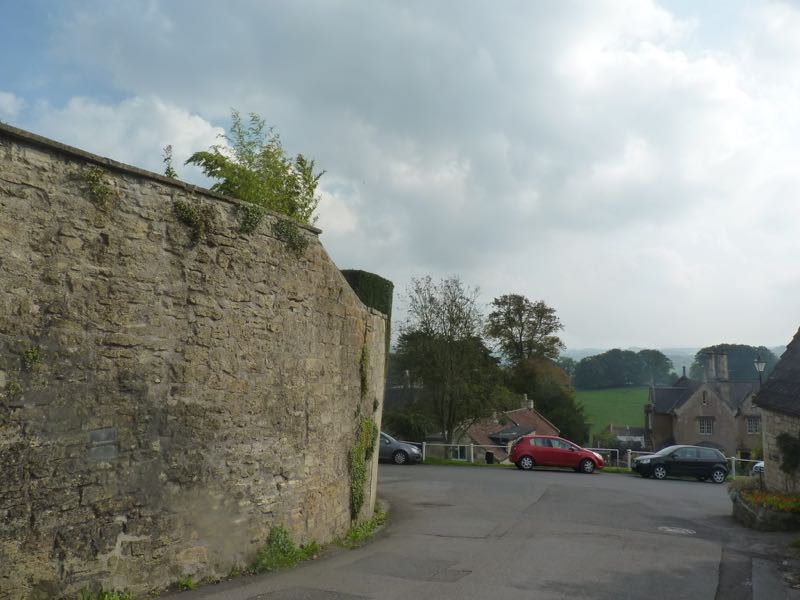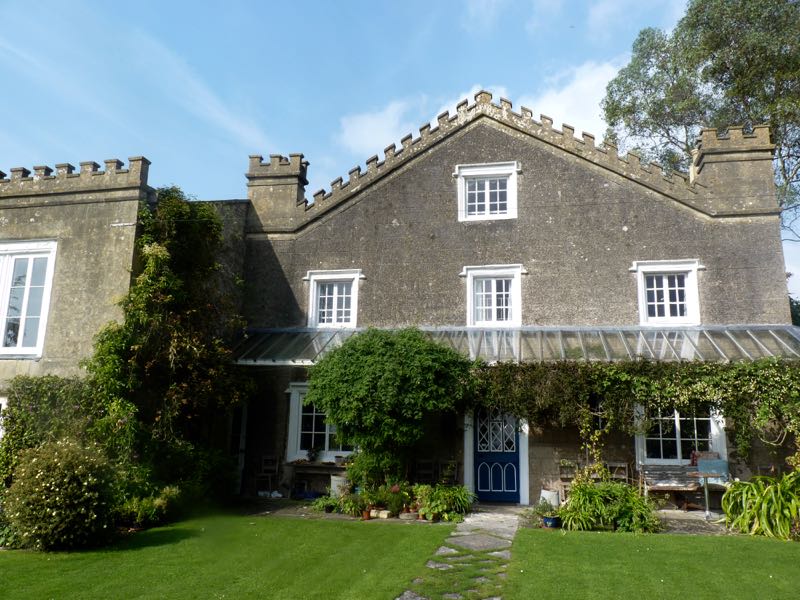 By about 1820 or 30 Brewery House  had been rebuilt as this Gothick villa. Because of the tunnels beneath, the soil in front of the house is only about 20cm deep, making gardening more challenging here.
'I was a dab hand at plumbing. And Ursula made that, it was all bricked up you see, this was an old fireplace, we opened it up. We poured concrete into a metal forma, it's all arches, so we sort of continued it.'
'You did all that, I finished off the arch and made the mouldings with two jam jar lids and the date, 1984.'
'This cookery book is by Julia and that pot is Julia's,' (says Ursula, describing one of her daughters. 'She one of those who does everything totally perfectly. She heads up the cooking 2 kitchens at Schumacher College [teaching ecology, sustainability and Gaia theory] on the Dartington Hall estate down in Devon.' Julia's cookbook Gaia's Kitchen (Green Books, 2000) won the Gourmand World Cookbook Award for best vegetarian cookbook in 2001.
In the warmest corner of the kitchen is what might be a Howard and Sons armchair.
The main drawing room has gothick panelled window shutters and embrasures and this gothick front door.
'I went to Chelsea Art School. It was fun and groovy but I didn't join in on it. I came to Britain from Central Africa when I was 12. My father was in the civil service , we were stranded out there when the war started, mother looked after us in Cape Town and my dad re-joined the navy so we didn't see him for 4 or 5 years. Coming here, there were no lights, no fruit, no vegetables. I went to boarding school in Godalming, Surrey. At 18 I had a summer job selling school uniforms in Peter Jones and I loved it!' Ursula's maiden name was Ursula Mary Fox-Pitt, her father was Cdr Thomas Stanley Lane Fox-Pitt of Devon.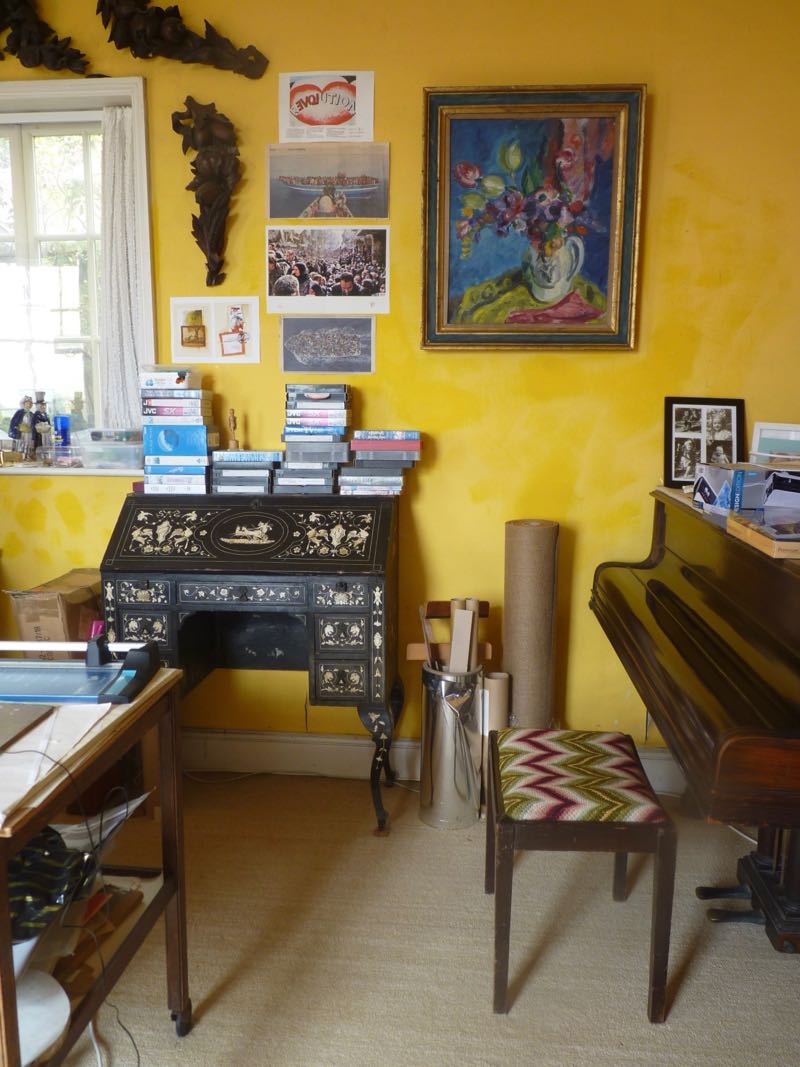 'The oil painting of flowers in a jug is by Cathleen Mann, a portrait painter who studies under Matthew Smith and is the mother of potter David Queensbury.'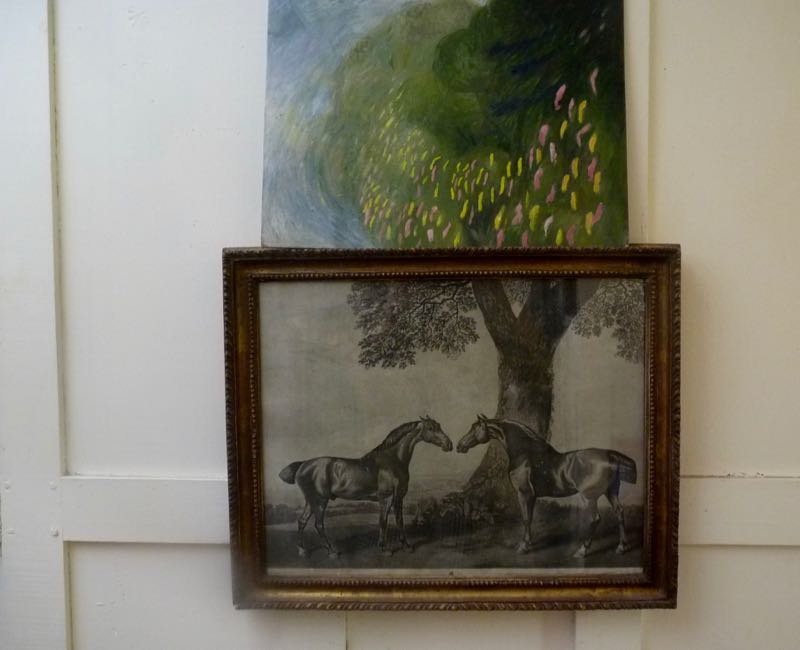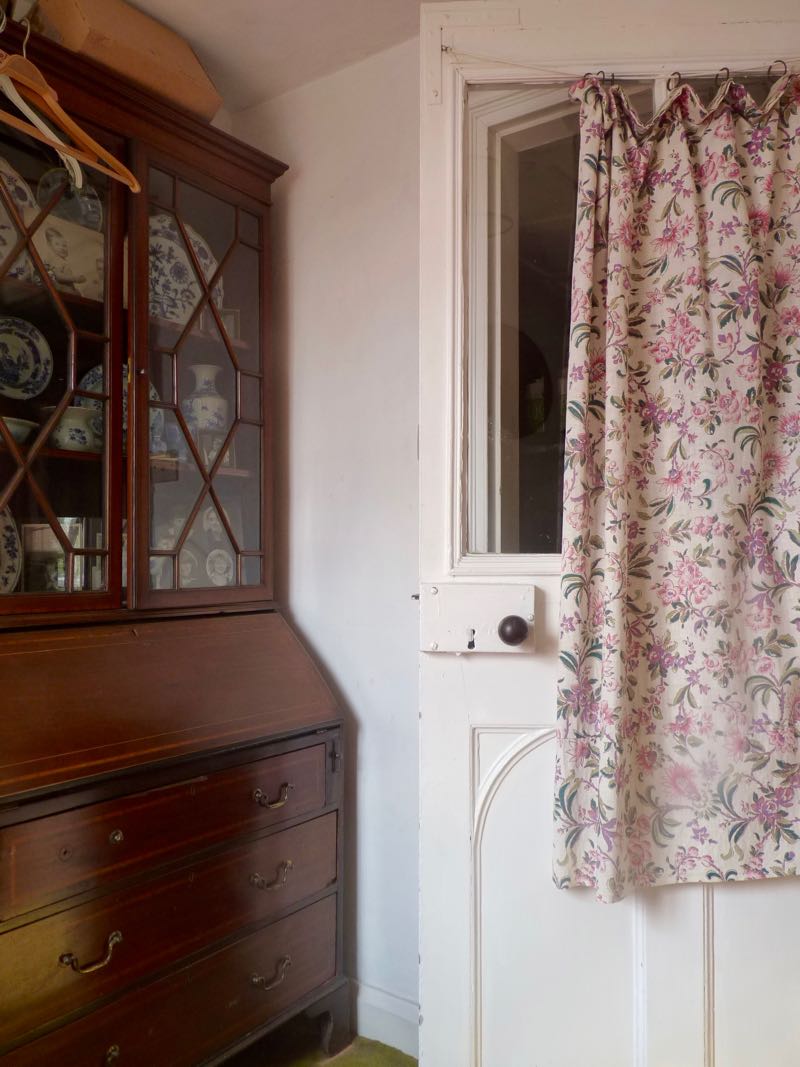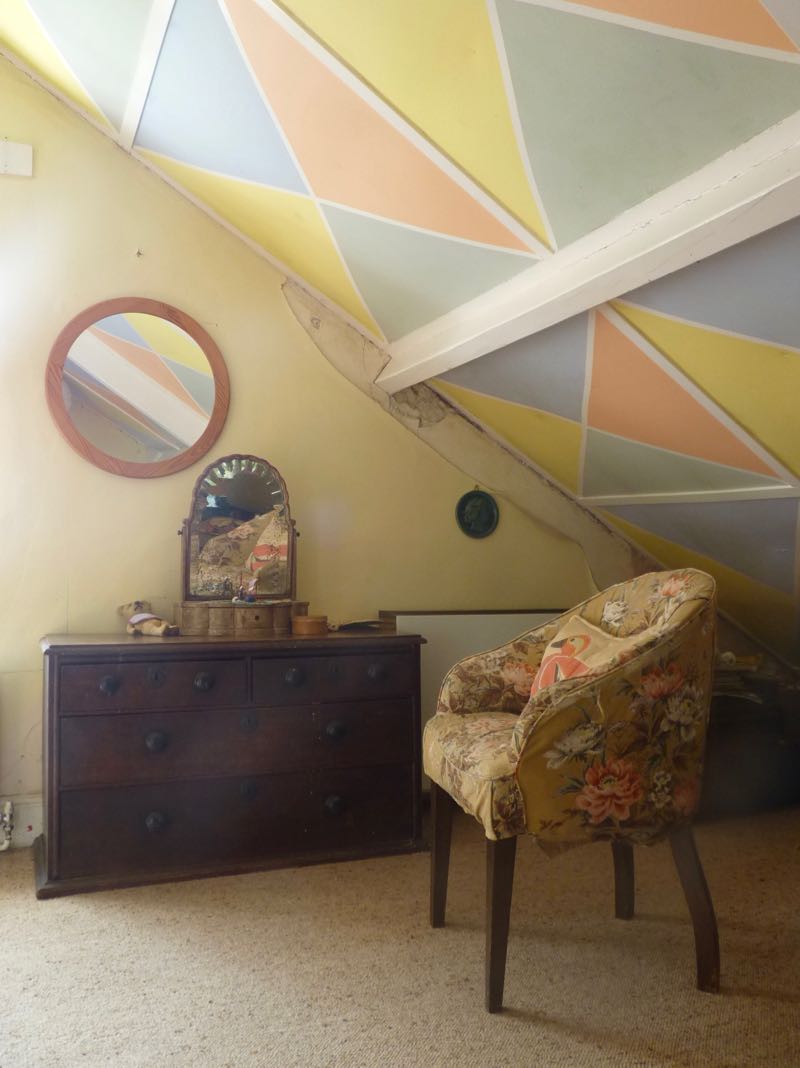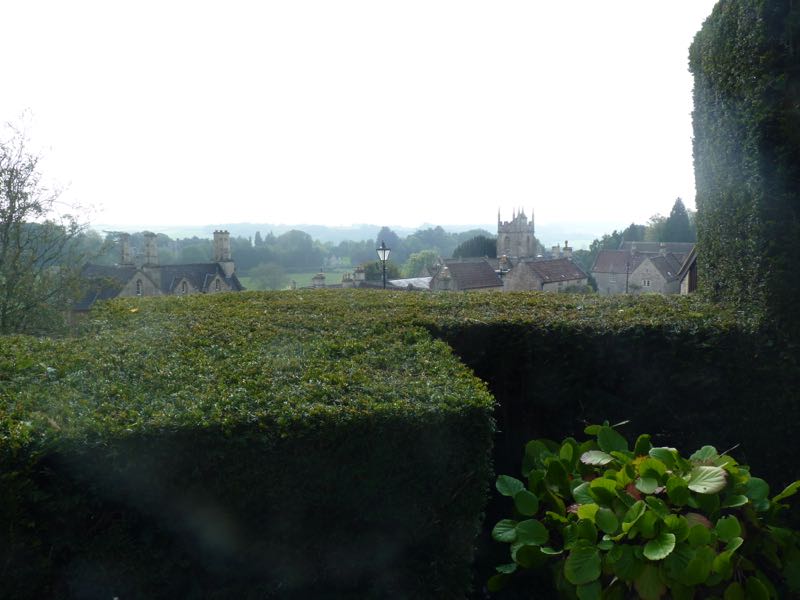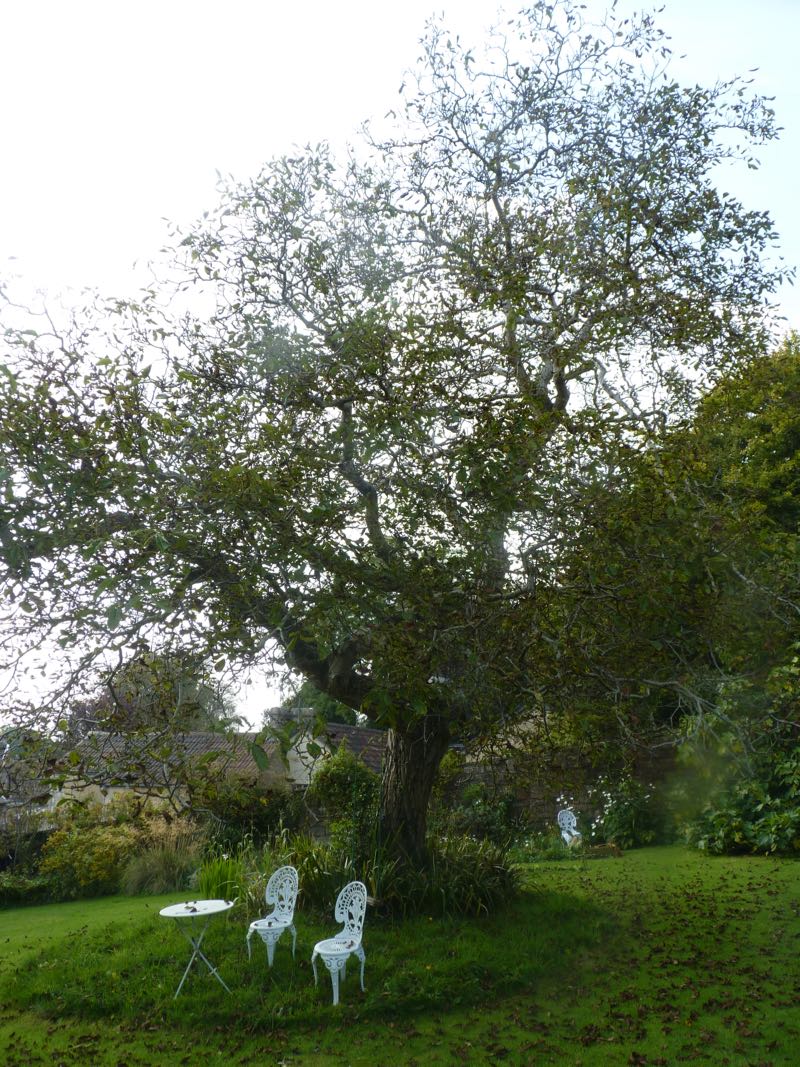 All photographs copyright. Excerpts and links may be used, provided that full and clear credit is given to bibleofbritishtaste, with appropriate and specific direction to the original content.