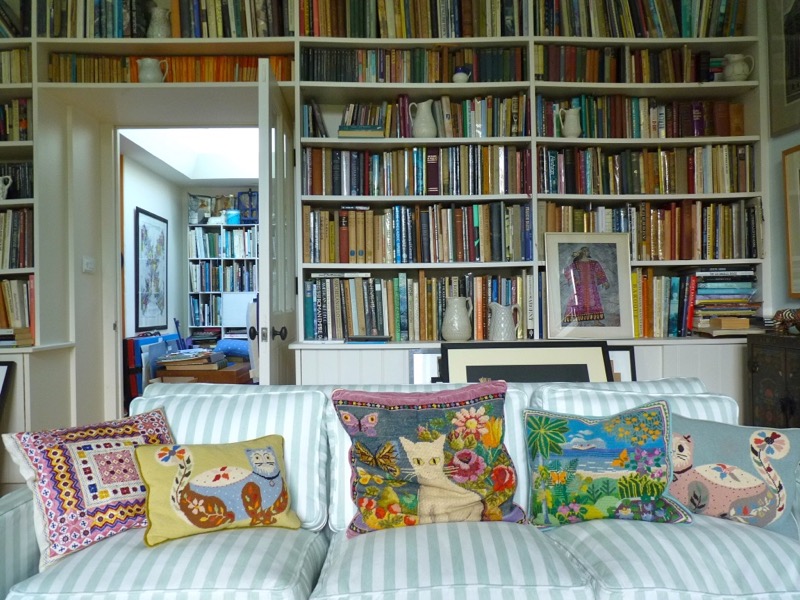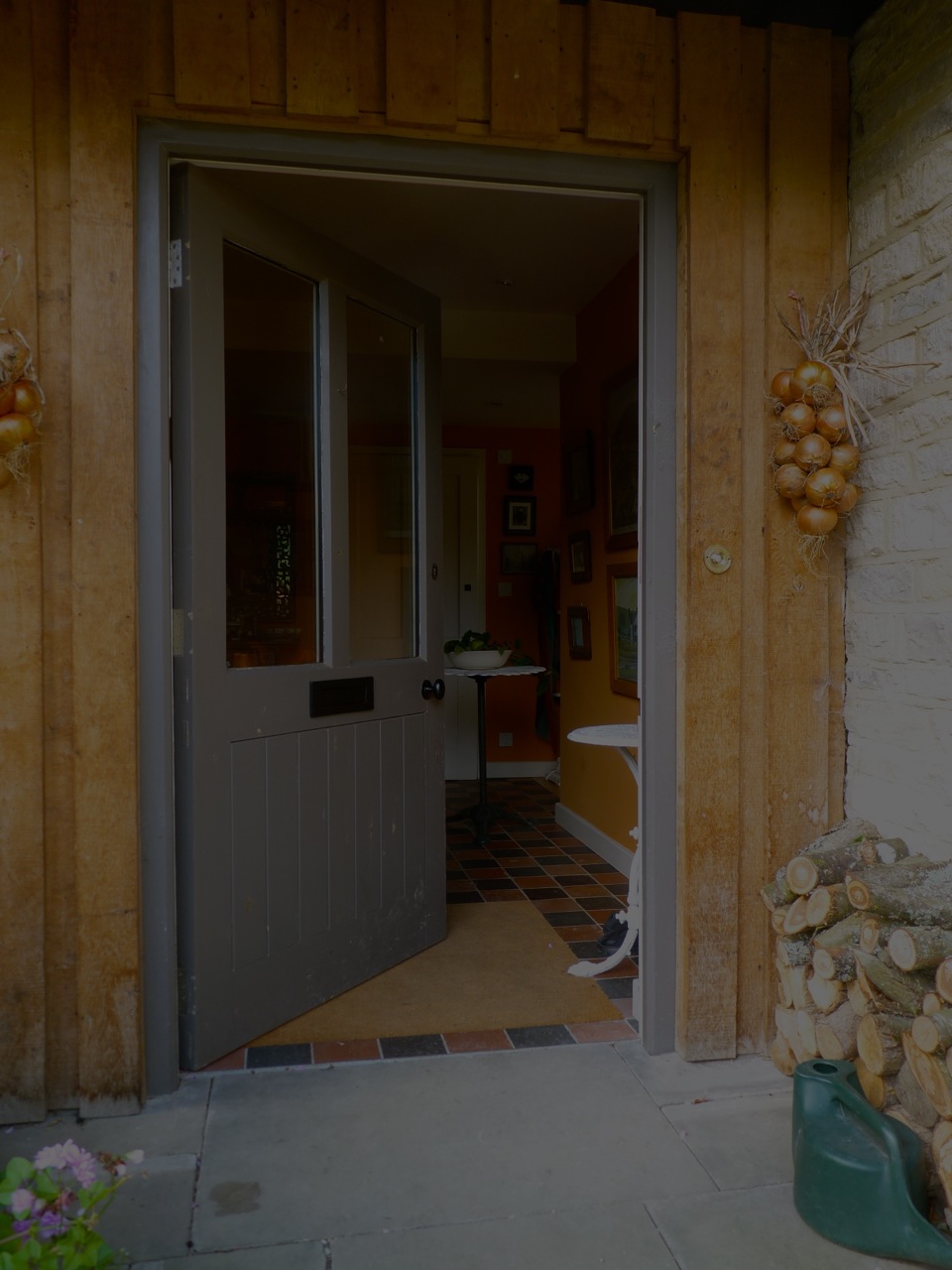 In the autumn of 2016 I visited the artist and renowned textile designer Pat Albeck in the Oxfordshire gate lodge where she has lived for about four years. She came there with her husband the acclaimed stage and costume designer Peter Rice (who died in 2015), leaving the family home near Aylsham in Norfolk. Before that, the couple – who met as art students at the RCA – had lived in London with their son Matthew Rice, now a brilliant artist-designer in his own right and married to Emma Bridgewater, the founder of Bridgewater Pottery in Stoke on Trent.
'Matthew and I are quite often at loggerheads taste-wise,' says Pat. 'When we reached 80 each, Matthew thought it would be a good idea if we were nearer, so we packed our bags and followed him here. It's very clever, Matthew designed it, it was a poky little cottage but he added another floor for Peter's studio, and my studio and the living room.'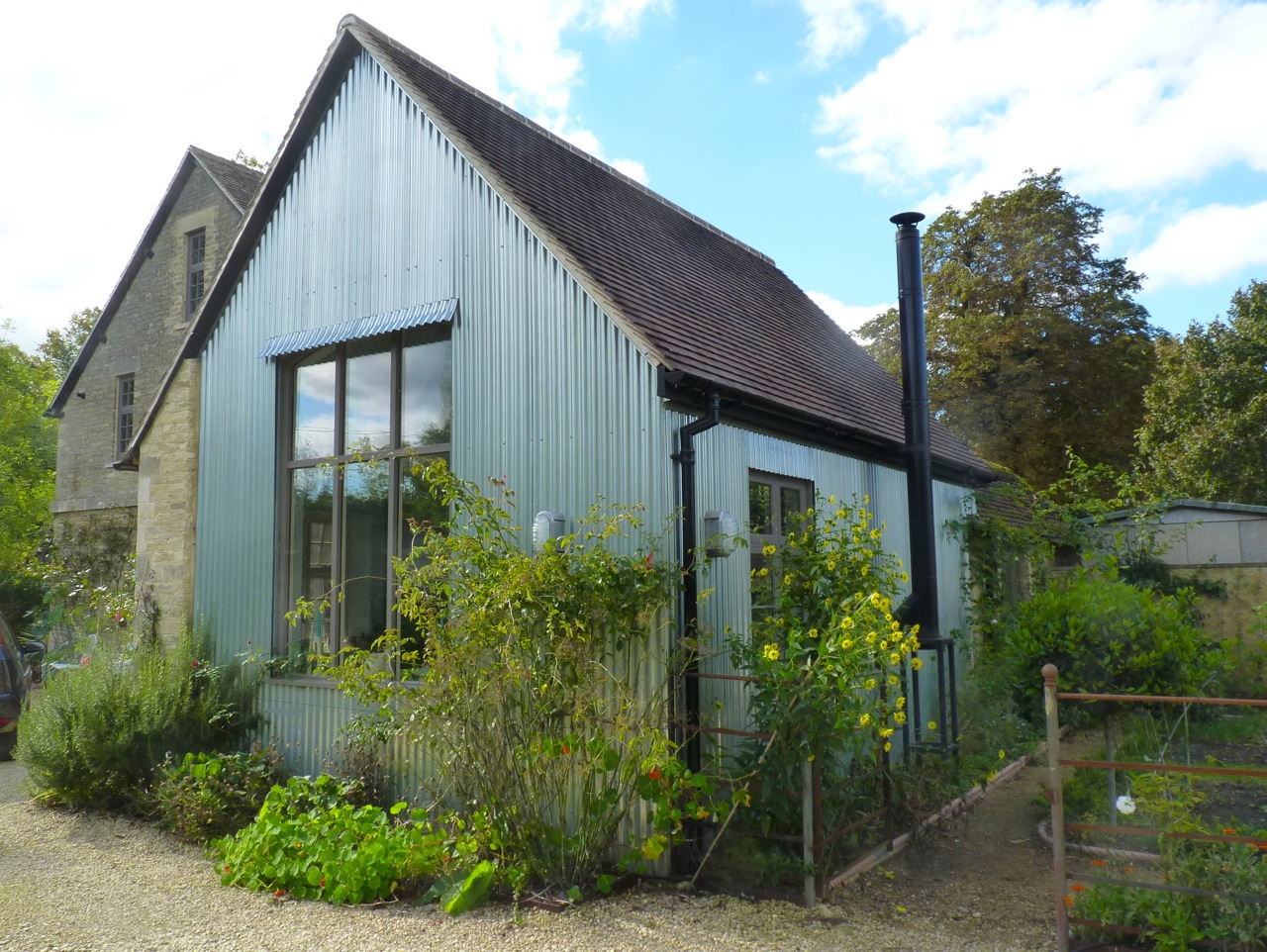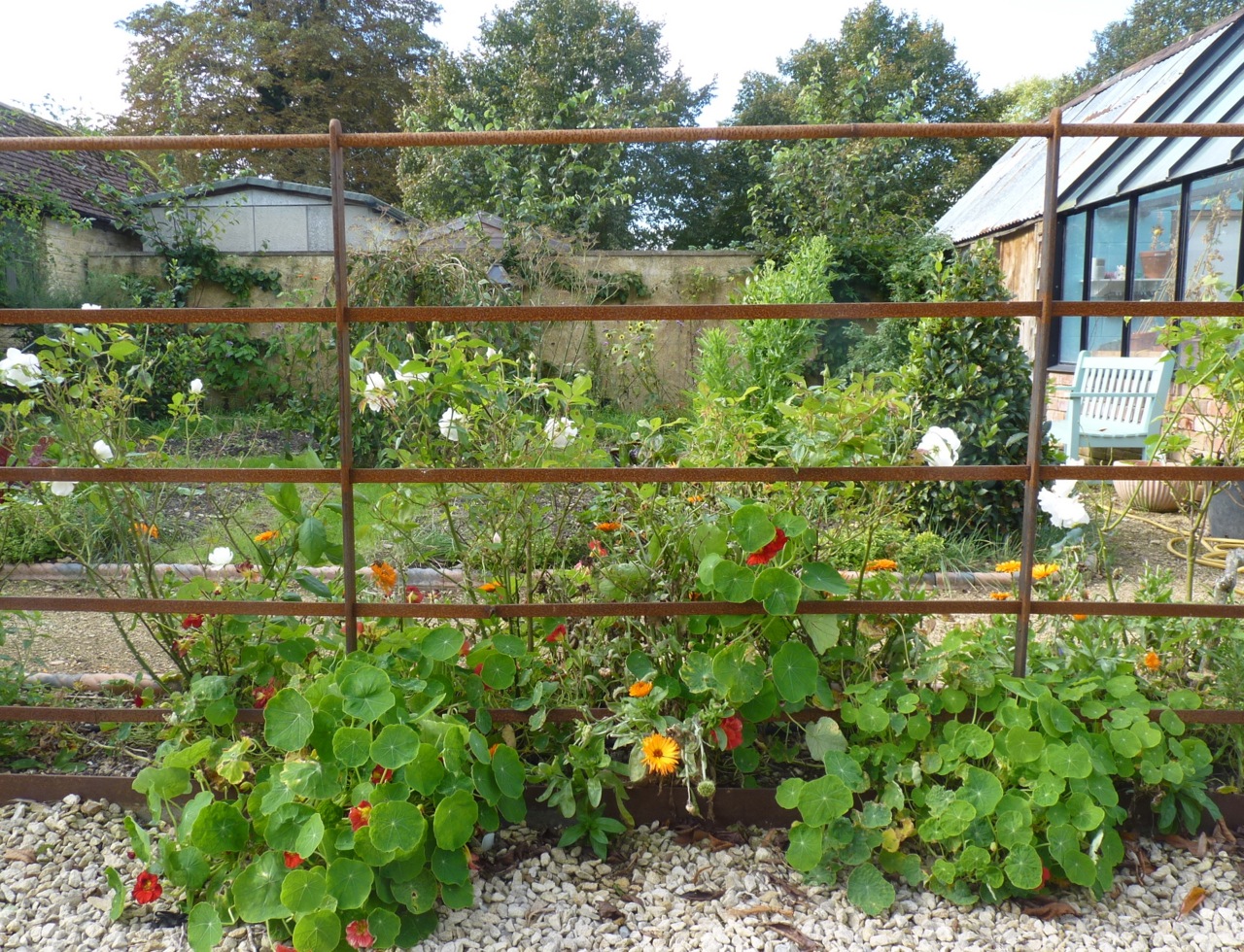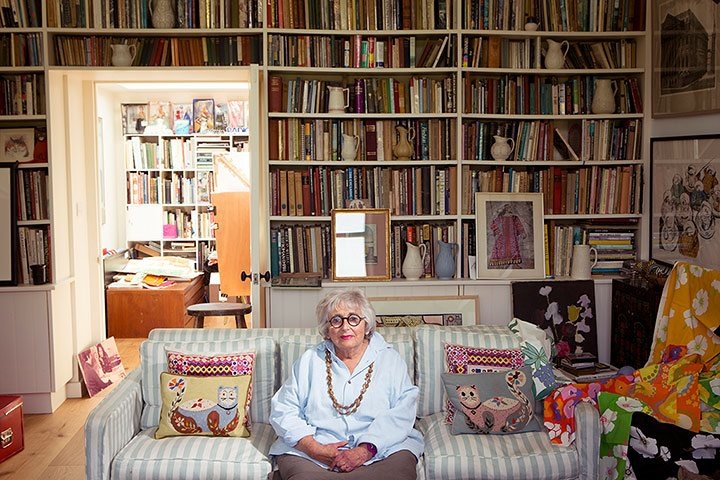 'In my life I've always felt different from everyone else.I was very upset when I was about 10 that everybody in the area had pale green or maroon stair carpets, and we had some most extraordinary ones that my father had had woven at Libertys or something.' Her father, a Polish emigre, was a furrier and an anarchist. In 1933 he had built his 'Dream House' at Anlaby, just outside Hull.'It was Art Deco inside, with a "Stockbroker Tudor" exterior. The house was built in the grounds of Tranby Croft. Our front garden was part of their woods. Tranby Croft was known for the famous Baccarat scandle in 1890 involving the future King Edward VII… I had a stained glass surround to an electric fire in my bedroom. It represented Little Red Riding Hood and was designed and made by students at the Hull Art School.'
At the age of 16 she began four happy years of study at the College of Arts and Crafts in Hull. ' The ambition of all art students at the time was to go on to The Royal College of Art. It was the idea of living in London and working with the best students from all over the country that made the thought so exciting. Well, I made it, and so starts the 50's.'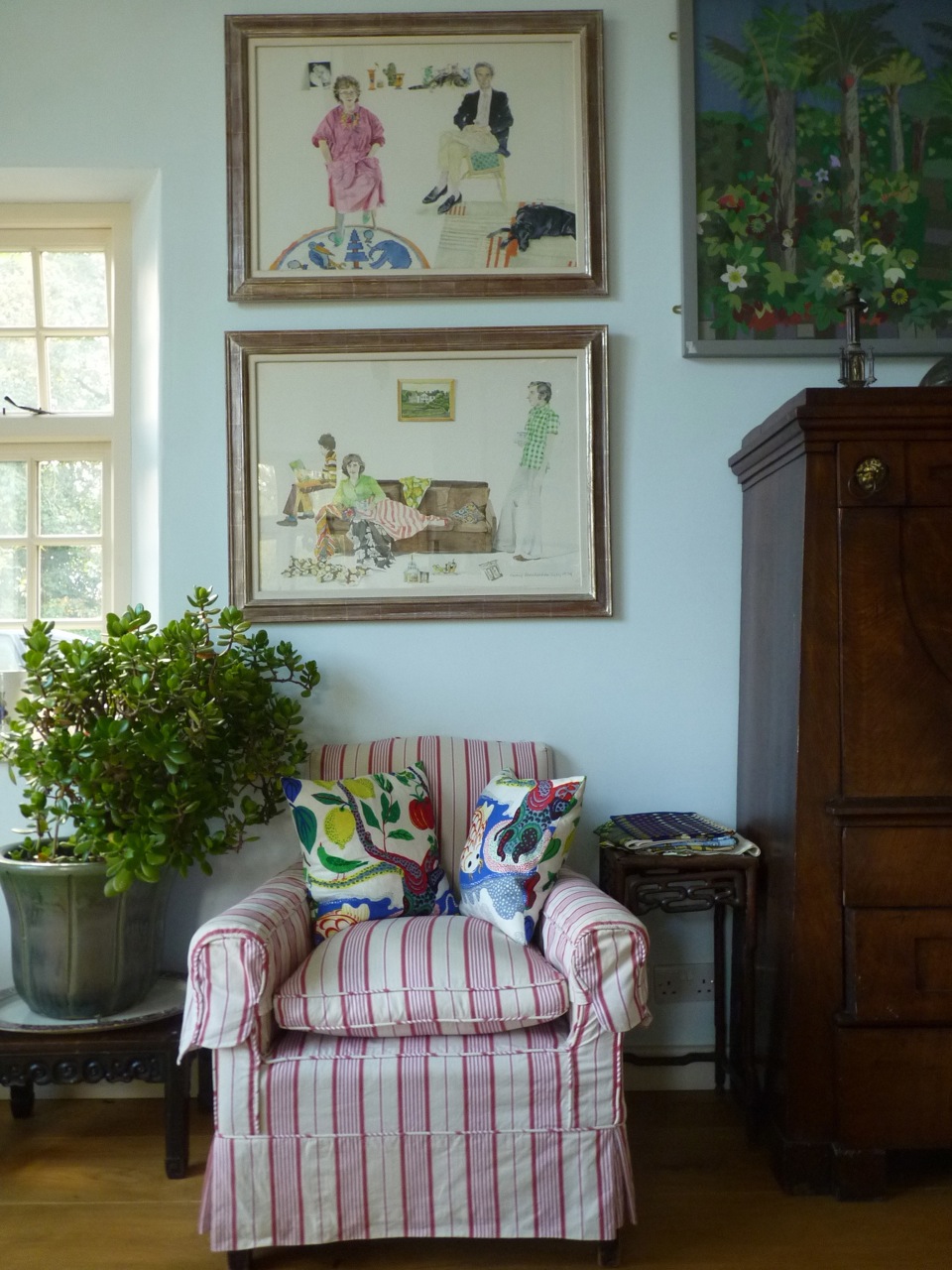 'In the bottom portrait Matthew is reading a copy of The Field, but in the 10 years between those two paintings he had left home. The beautiful rug I've got my foot on was in my nursery, I've still got it.'
'I had started doing water colours in the 80's and 90's just because Peter and Matthew were always painting and I felt left out. I had always drawn and painted in my sketchbook for design reference, but this was the first time I had done actual pictures. I started using a water colour box, which I had never done before. I had used all kinds of media but never a watercolour box. So this prepared me for lots more painting, which I have been doing ever since.'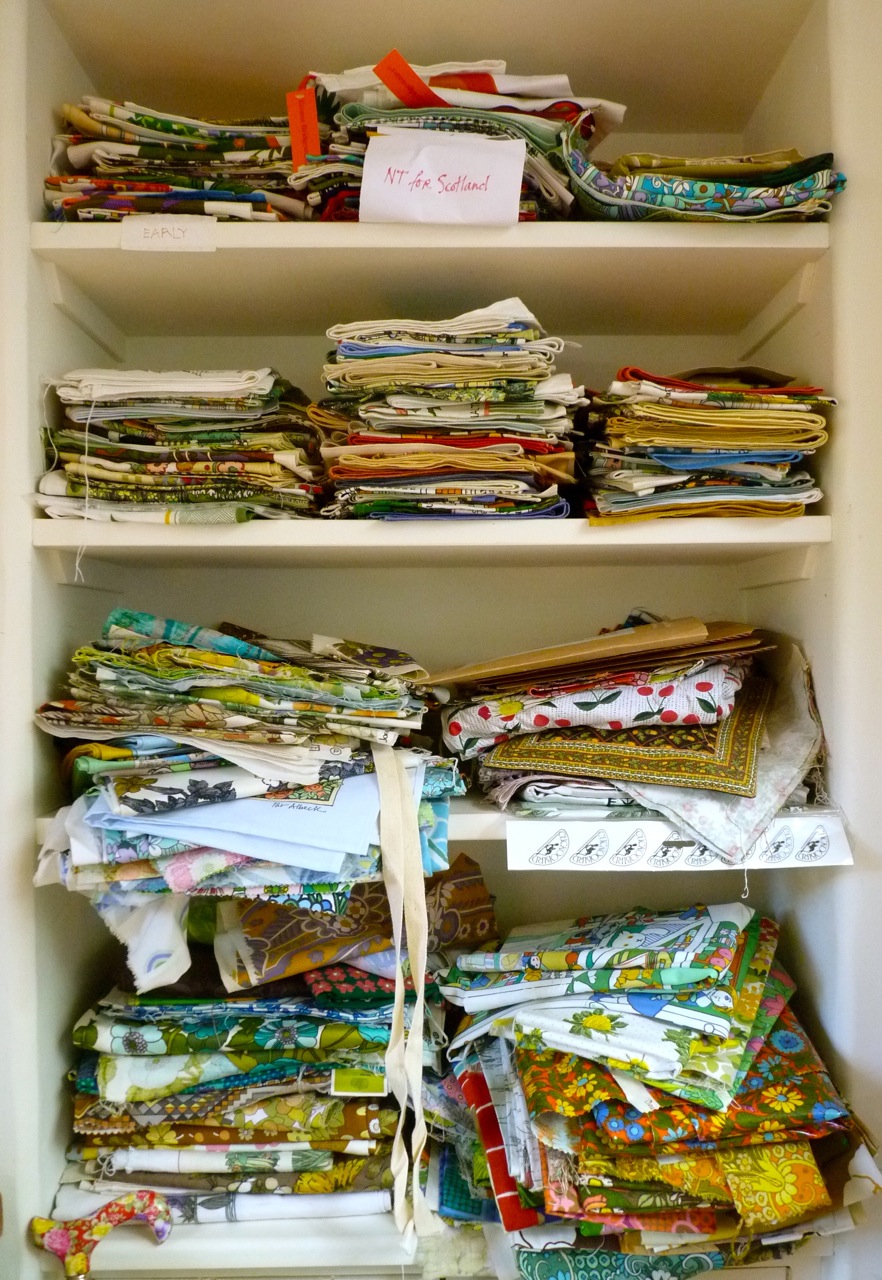 Part of her archive of textile designs (more of her design archive is held by the Victoria and Albert Museum). 'My first job in the 50s was working for Jimmy Cleveland Bell. Peter [Rice] was working in the theatre and I was in fashion. My boss was quite unusual, he let me do anything I wanted. He said, 'You've just been to Venice on holiday. So I designed a pattern inspired by the fish market there."'I had too much work towards the end of the decade. I decided then to have an assistant to work with me. This was the start of a series of amazing girls who worked for me, each staying with me for about a year. My first assistant was Susan Collier who later created the textile company Collier Campbell. Most of my assistants came straight from their degree course at art school. They have nearly all gone on to greater things.'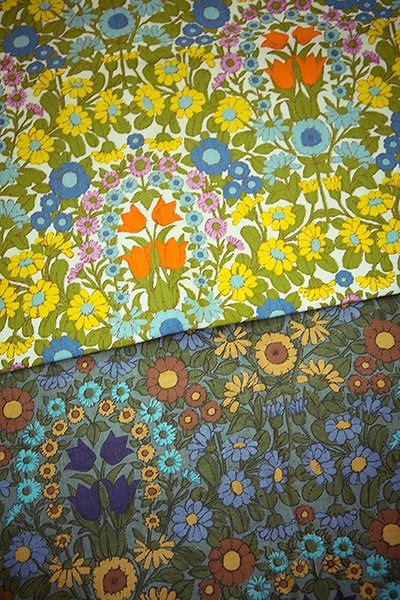 'This was a design I did in the 60s. John Lewis suggested I did them a William Morris design, and I said, I don't copy things but I can do something inspired by him. 'Daisy Chain' is not quite what they wanted, but it was their 'Best Seller' for 15 years. Each year I produced new colourways. It was used for countless different things, plastic coated for tablecloths, laminated into trays, made up as skirts, oven gloves and eventually, in the brown colourway, into dog cushions. For the National Trust I did something much more Morris-y for William Morris's house.'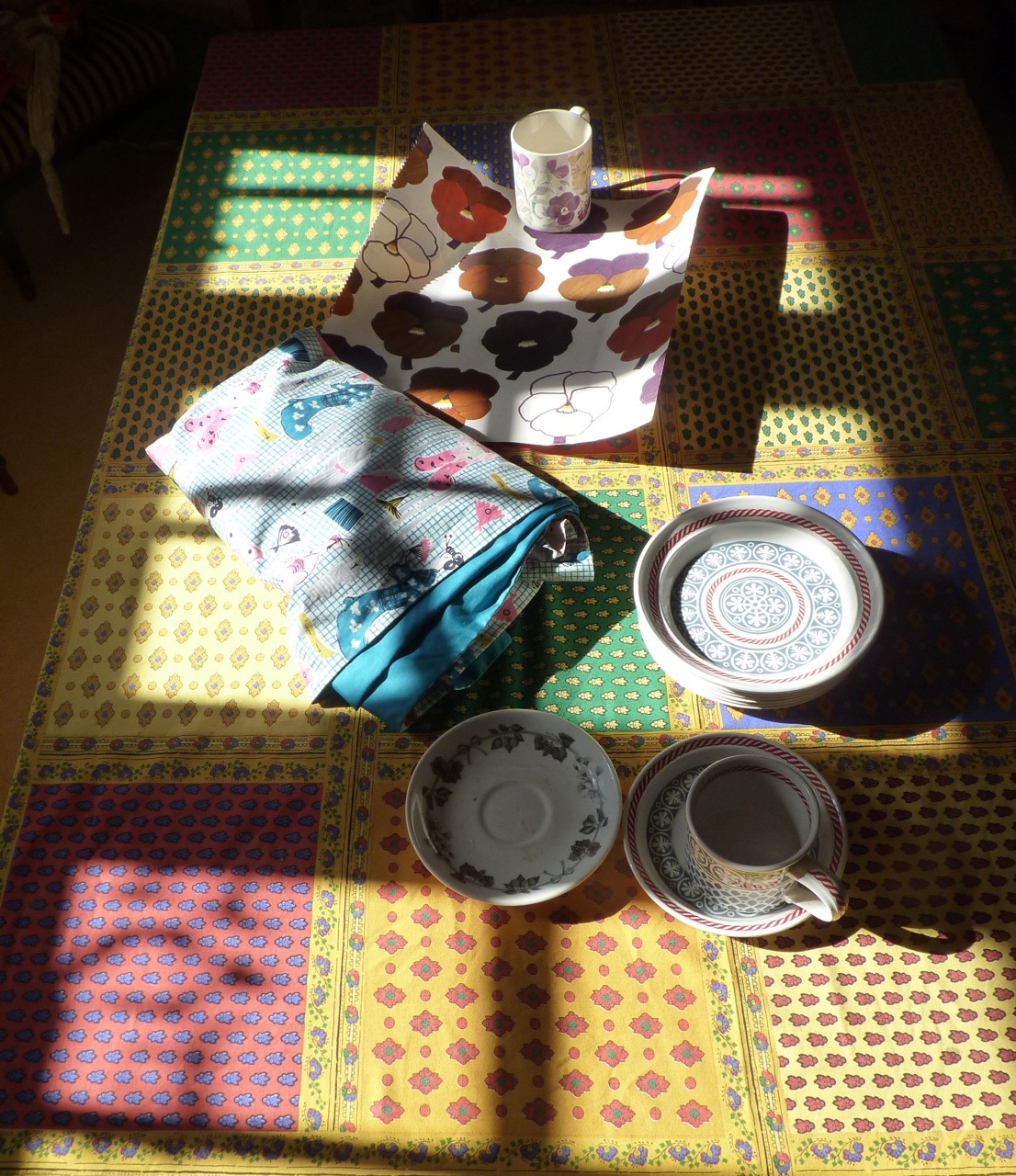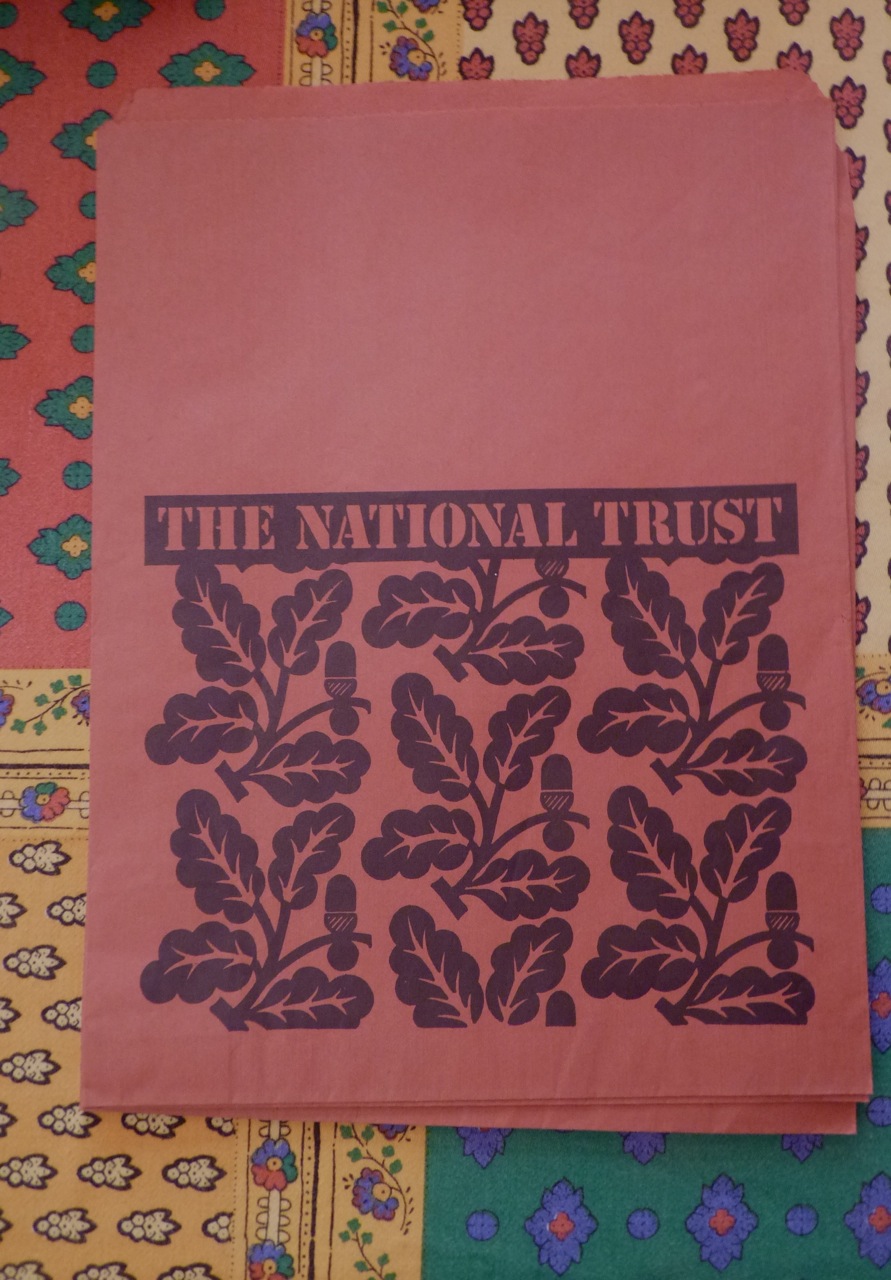 A designer stuck together a lot of my National Trust paper bags and used them as a backdrop for the Stephen Sondheim musical, Into the Woods.'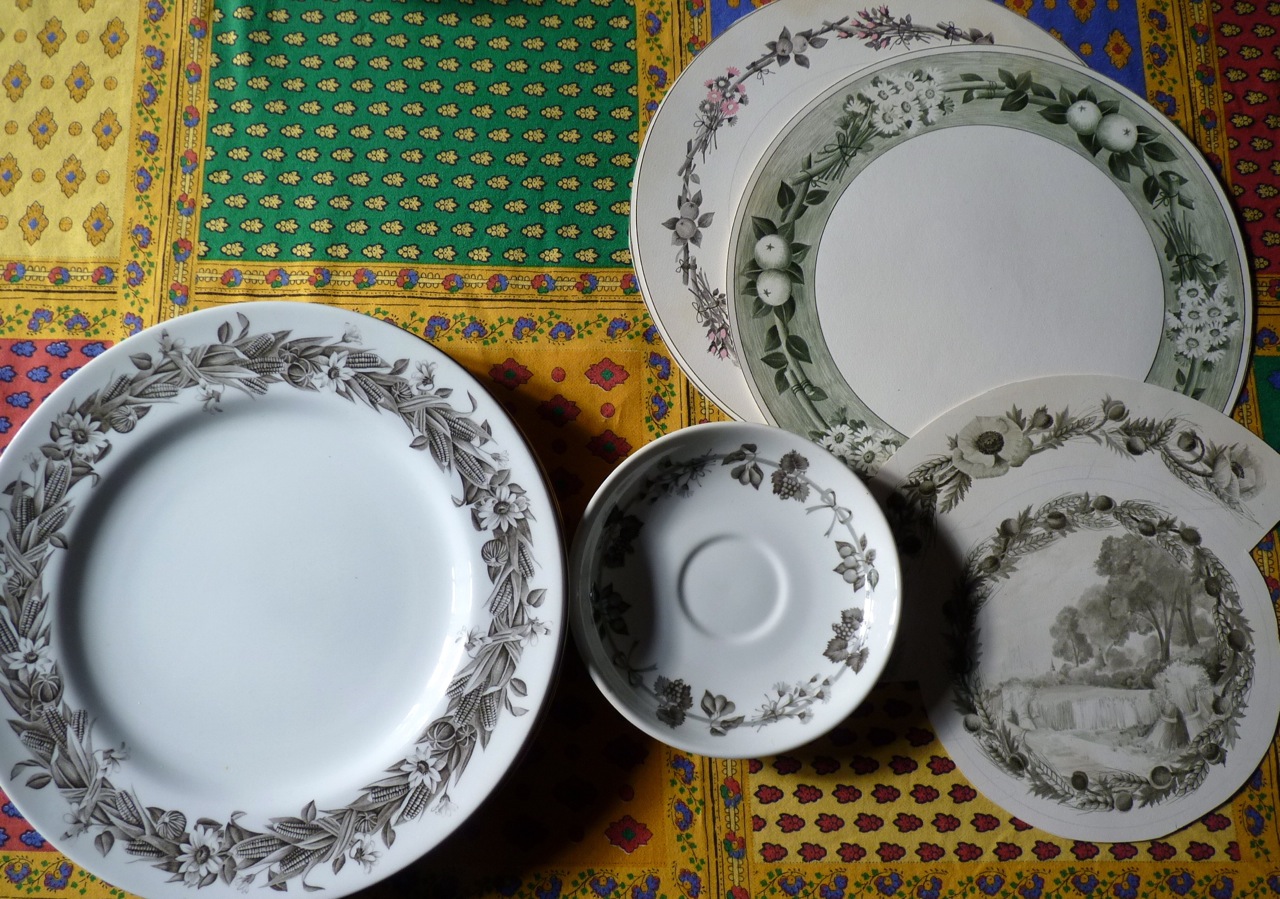 'I drew these very, very carefully, they are early sample designs. I was about 23 at the time.I worked differently for the pottery industry in Stoke on Trent. Because it was expensive bone china like Minton and Spode and stuff, I felt it had to be very beautifully carefully drawn. I really enjoyed doing it.'


Keele University's forthcoming exhibition program will feature Peter Rice, Matthew Rice and Emma Bridgewater.Pat Albeck's next selling show 'A Cut Above,' will be held at Colefax and Fowler's new showrooms, opening on the 22nd of May to coincide with the Chelsea Flower Show.
Excerpts from Pat Albeck's website, www.pat-albeck.co.uk
Thanks to Pat Albeck and Matthew Rice. All images copyright Pat Albeck and bibleofbritishtaste.