This is the Camden Town desk from which the bible of british taste is published each week. There are many good things about living in NW1, but for years now all my old affection for the place has been drowned by the horribleness of being just around the corner from Camden Market.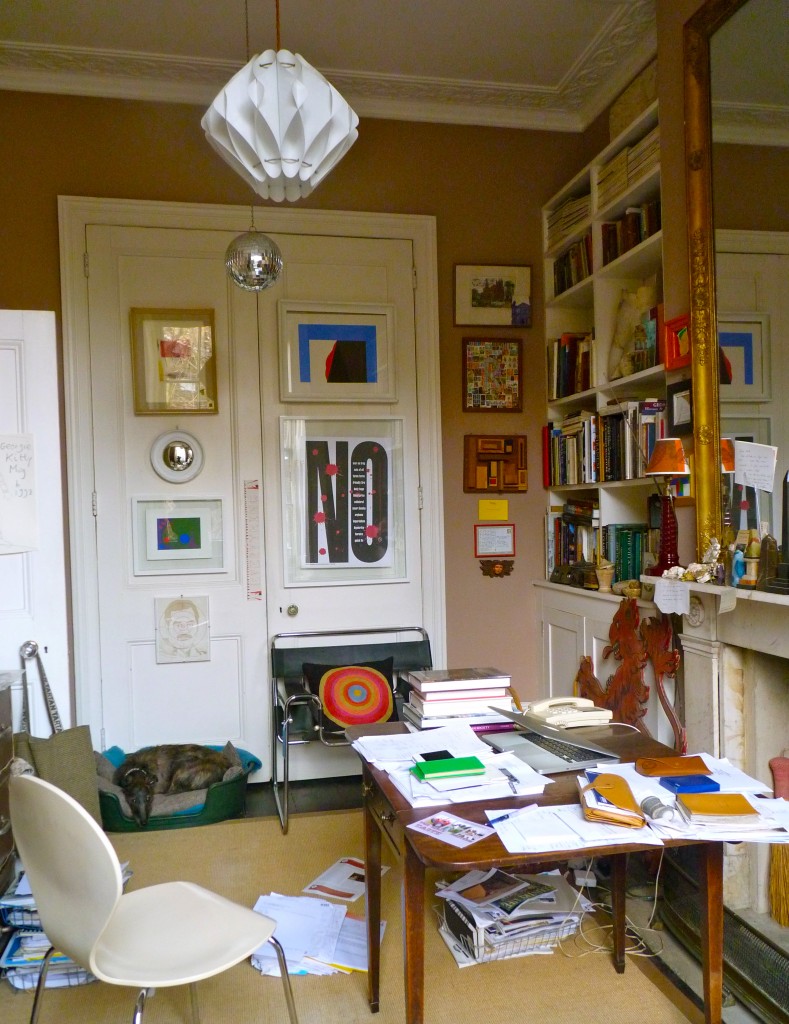 Print by Bryan Illsley, painting by Peter Christian Clark, fairground rifle range Saddam target won at the Claygate Flower Show in the 1990s, Penwith Society print by Roy Conn, anti-war demo poster by David Gentleman.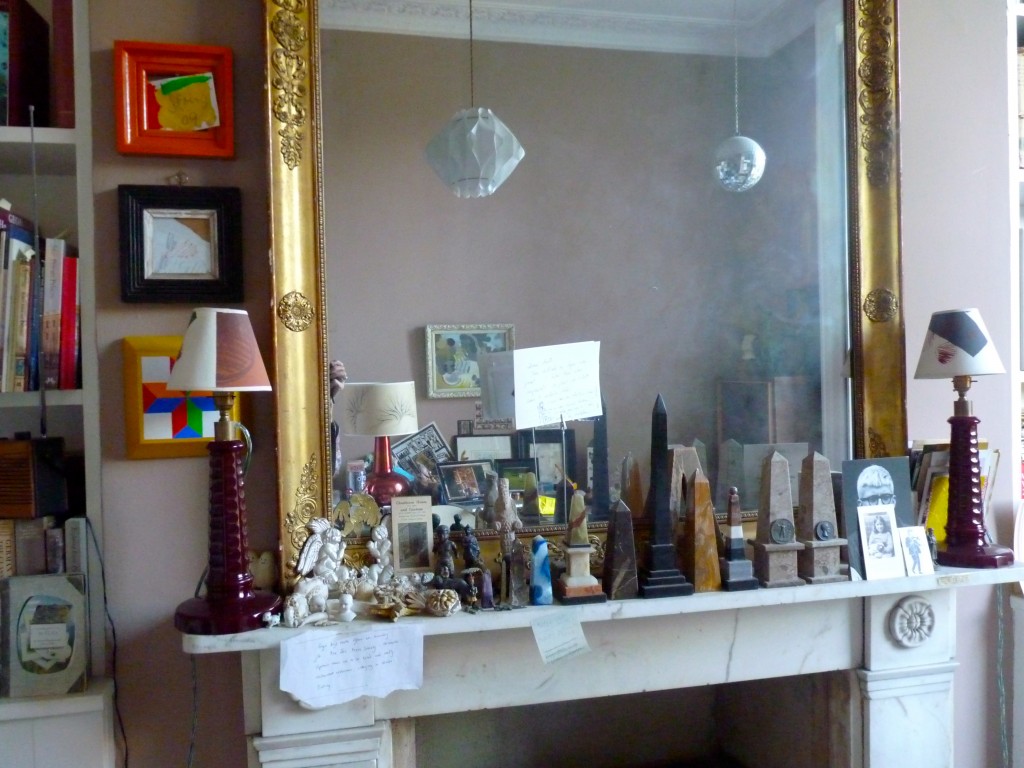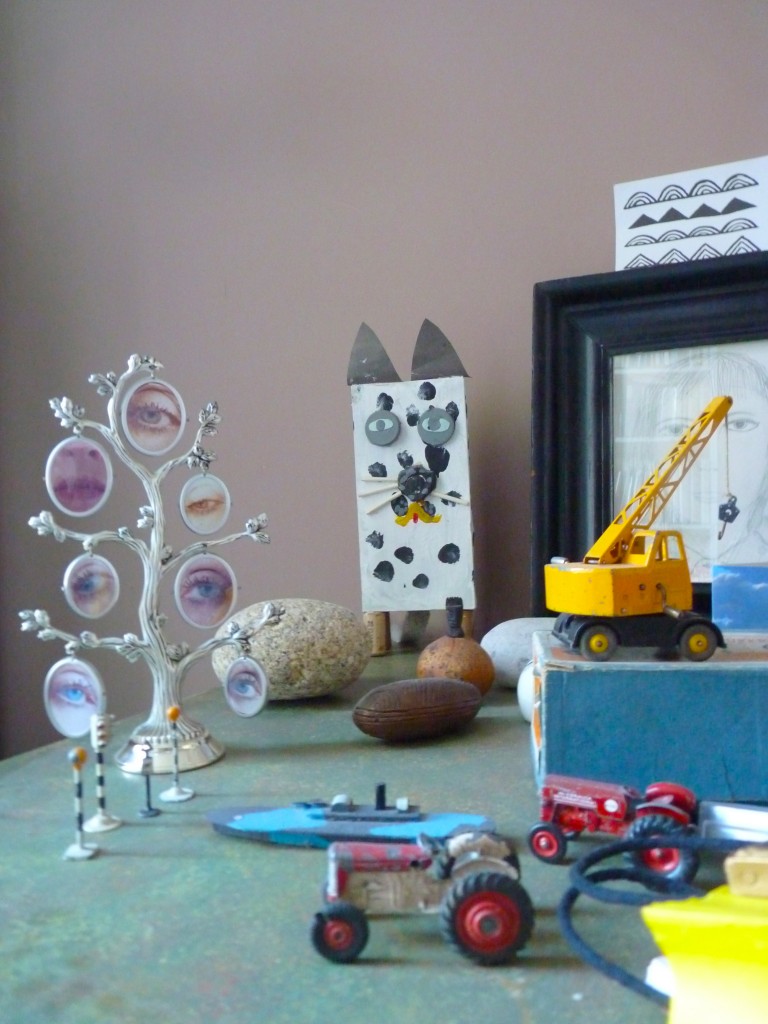 I saw a similar photo tree in the sitting room at Farley Farm, the Sussex home of Surrealist Roland Penrose, where a photograph of Lee Miller's eye is mounted on a metronome made by her lover Man Ray (Indestructible Object, also known as Object to be Destroyed, orig. 1932, destroyed Paris 1957, Penrose Collection replica, 1959).
You can buy these trees on ebay, the photos are my own device.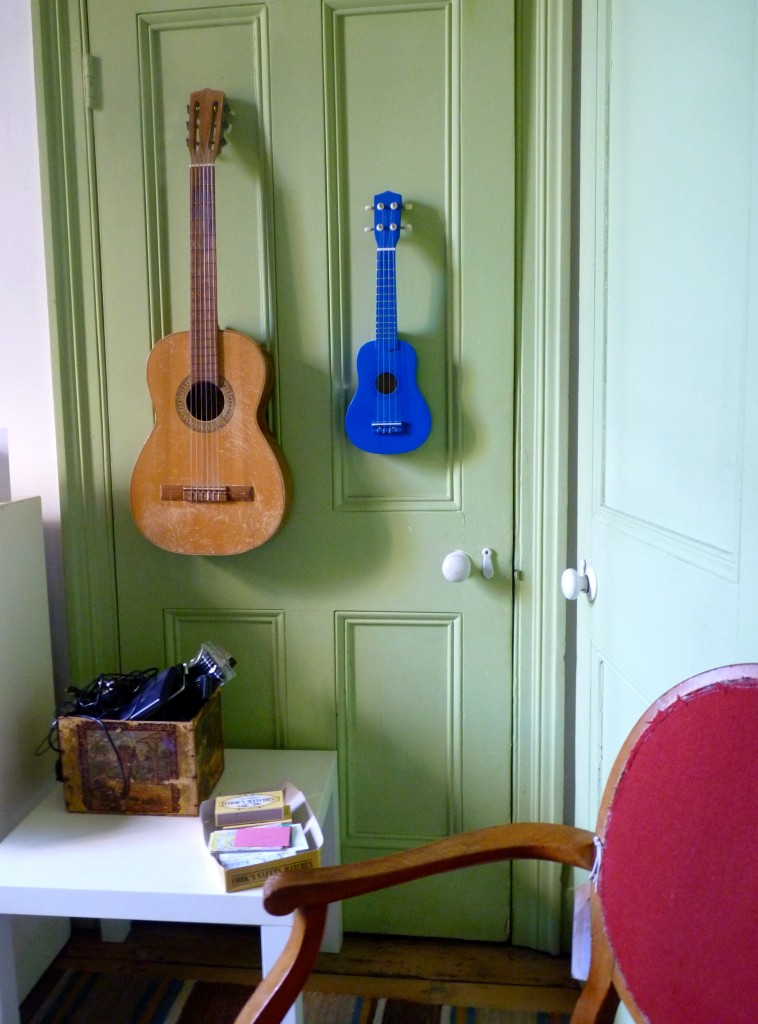 [All images : copyright bibleofbritishtaste.com ]