Mark Hearld is the busy, polygamous artist and maker whom I've long wanted to meet. He has made multiple marriages, to print-making and collage, drawing and painting, lino-cutting, ceramics, wallpaper and textile design, cut-outs and collecting, clothing, curating and rampant curiosity.
Years ago my friend Anthony Geraghty – who teaches the History of Art at York University – said, ' Ruth, there's this person you must meet. We got drunk one evening and we went back to his house. It's amazing!' My pal Matilda Moreton gave me his book, The Lumber Room, Unimagined Treasures, made for the installations he'd curated at York Art Gallery from 2015-17. Then we had a brief encounter at The House of Illustration. At last, a few months ago, I made the haj to York to see him.
Mark studied illustration in Glasgow, then Natural History Illustration at the Royal College of Art. He 'gets' all the mid C20th greats – Peggy Angus, John Piper and Edward Bawden and Barbara Jones, E.Q. Nicholson and Sheila Robinson – but he is deeply fond of the older stuff too, Mochaware and pub signs, architectural engravings, folk art, decoy ducks and plastic Swan bath-toys. These he collects semi-obsessively, just as he buys and swops his own work for the modern pieces by the ceramicists and artists he reveres. His old house in York is a chaotic, wonderful, eclectic, dynamic repository of all this and more. Now read on…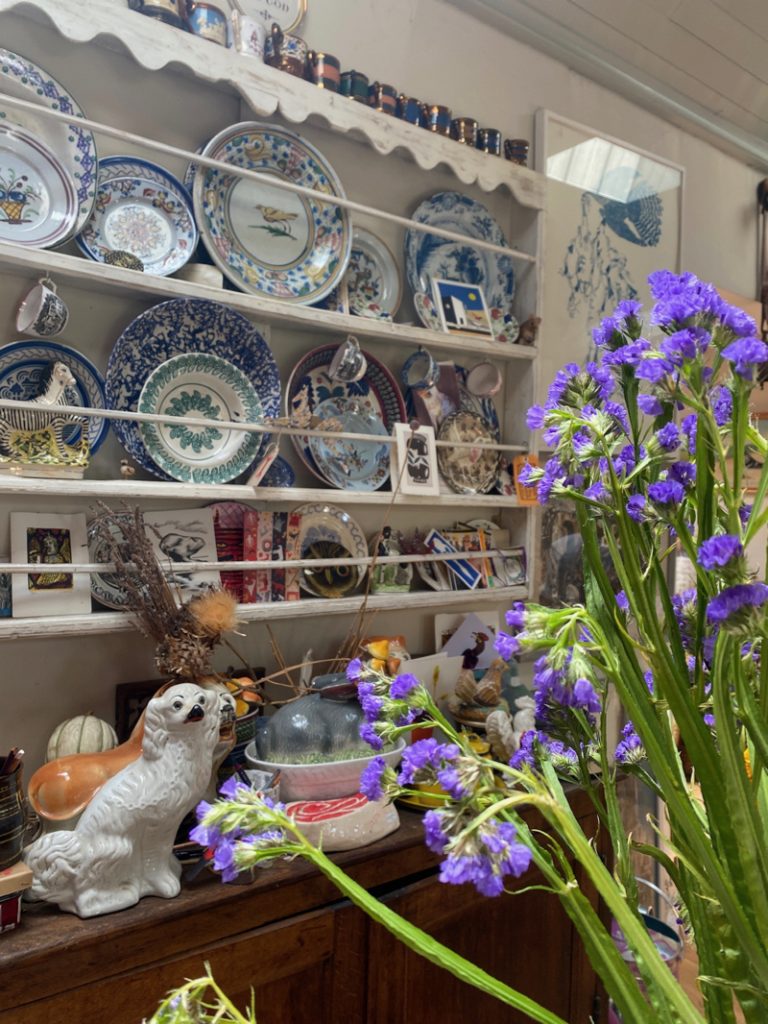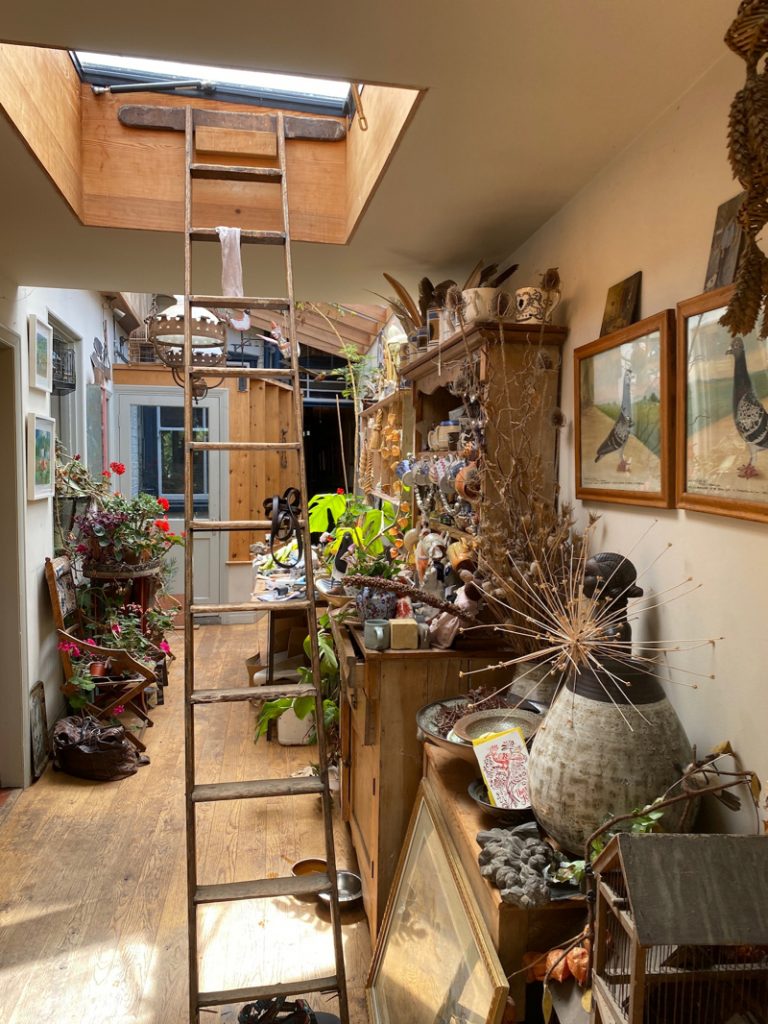 '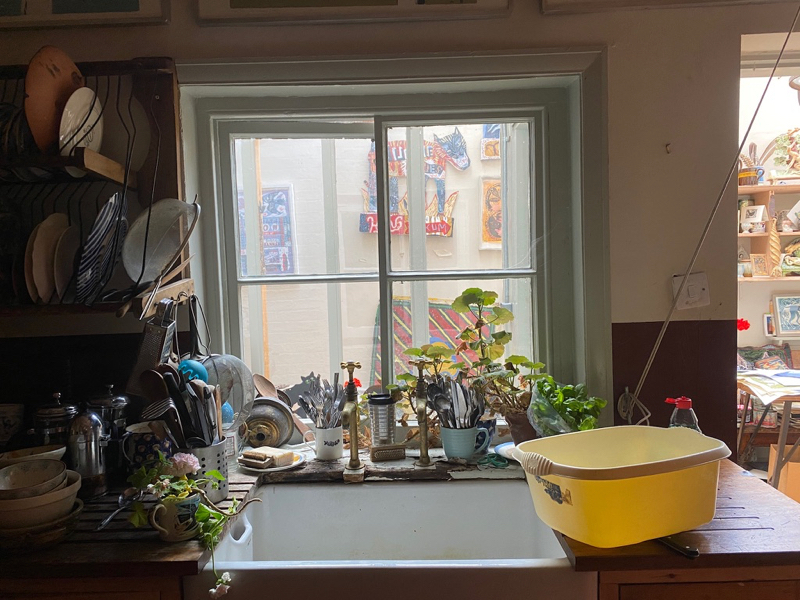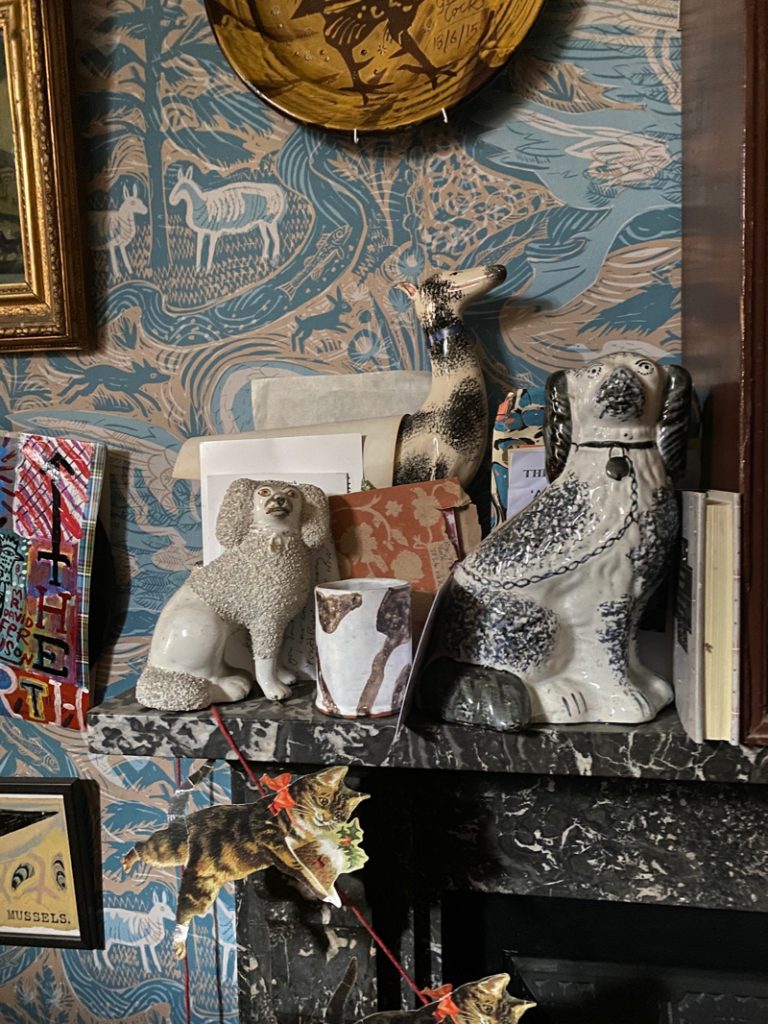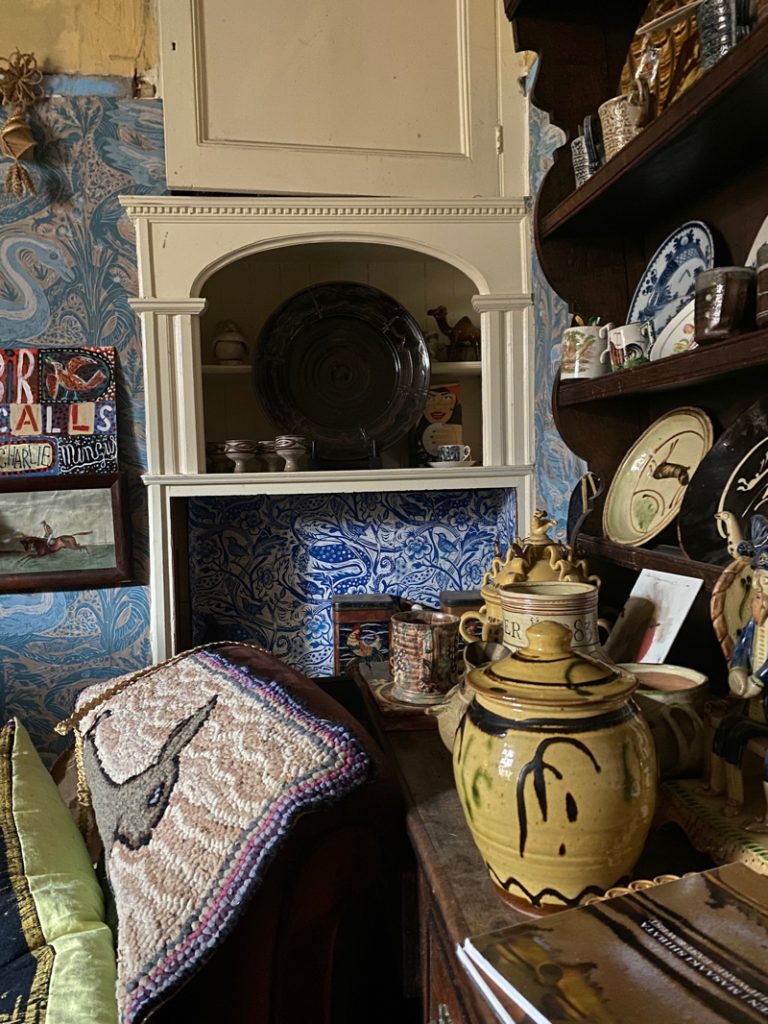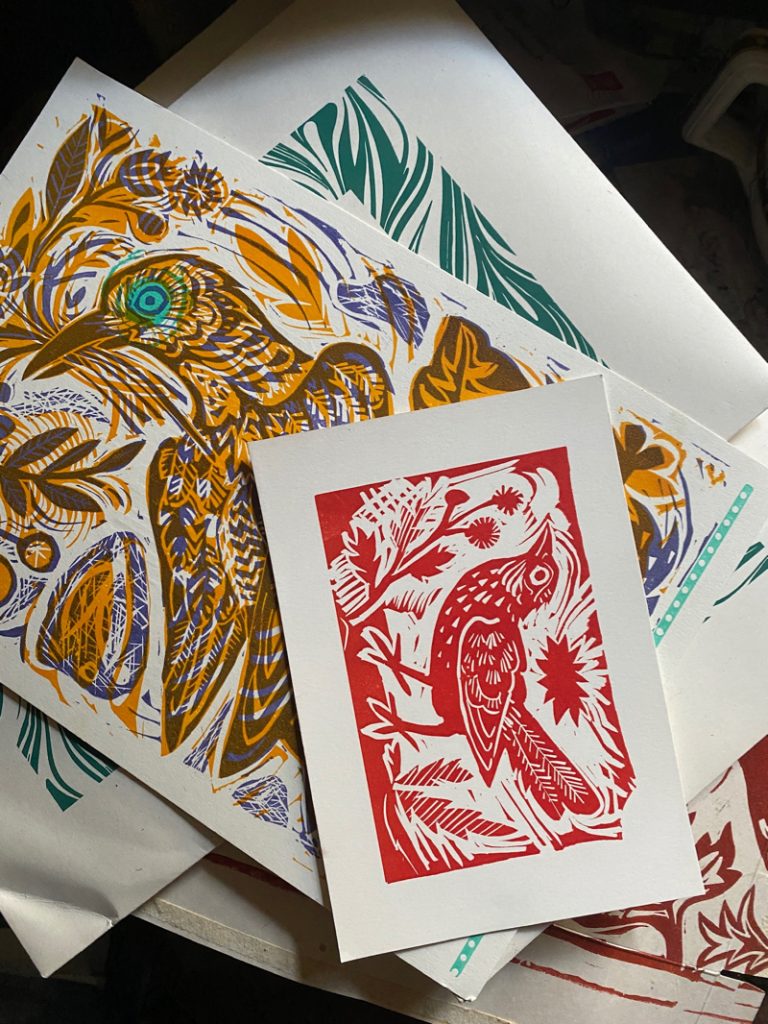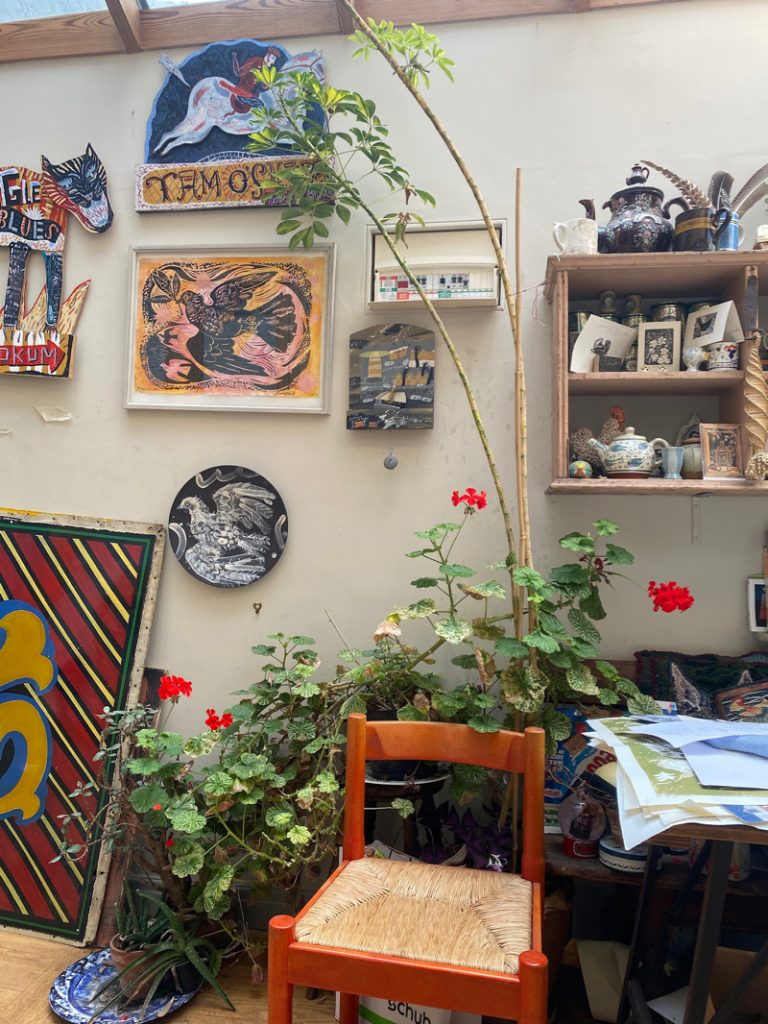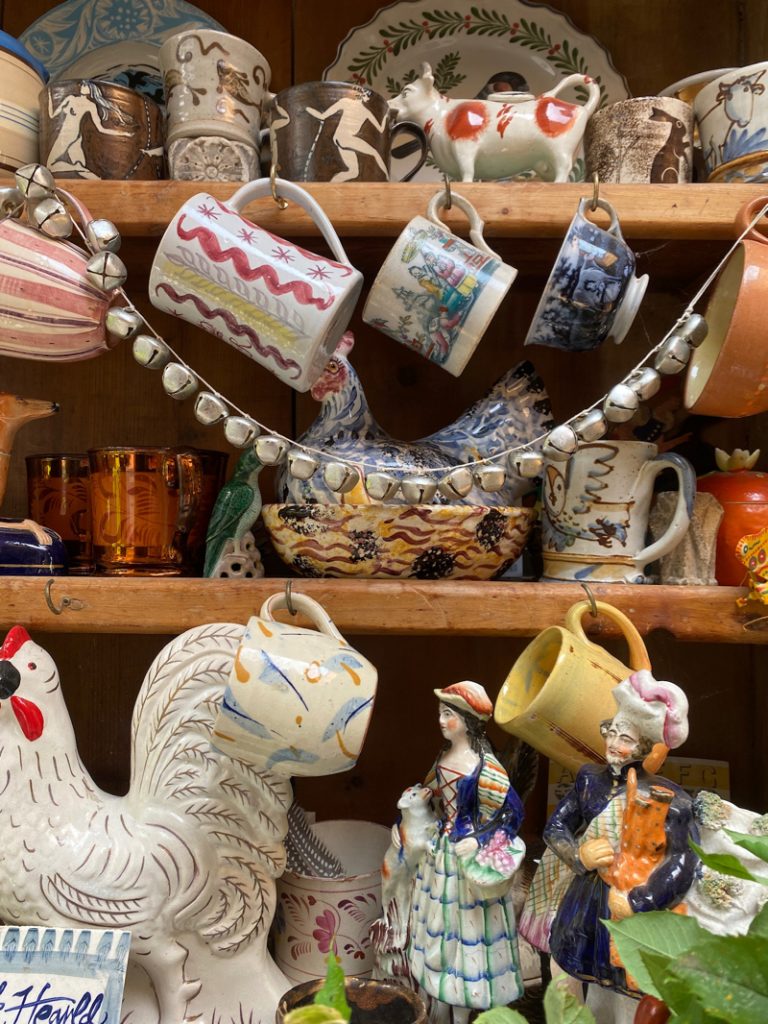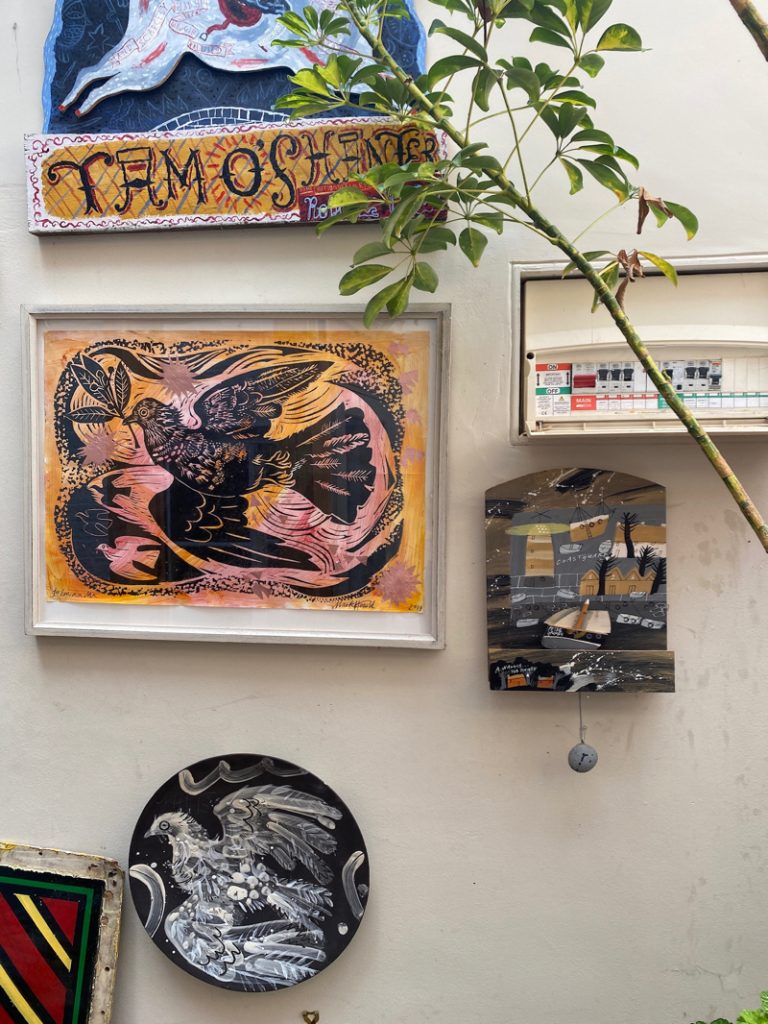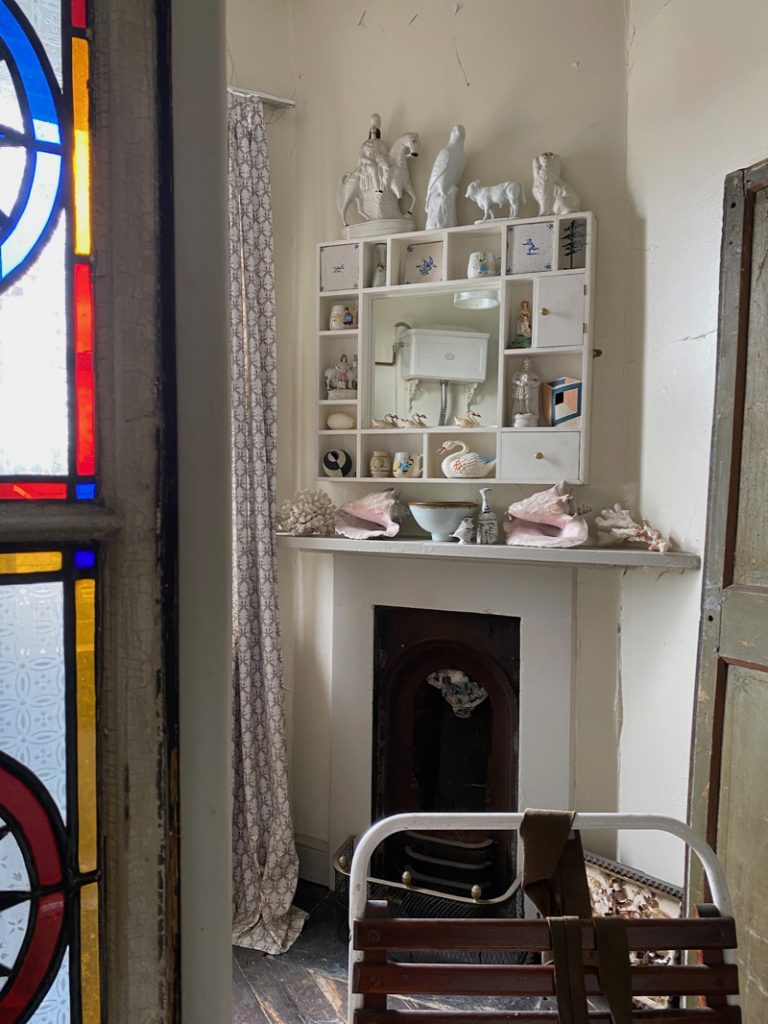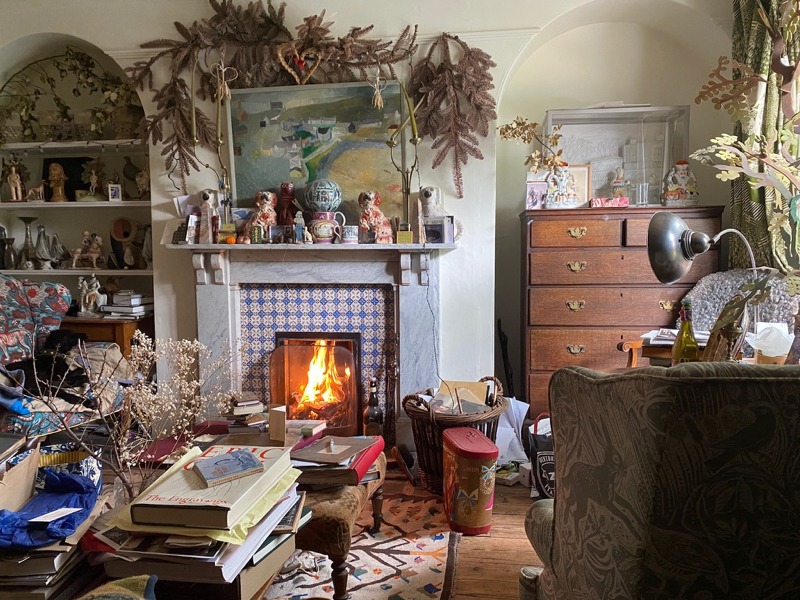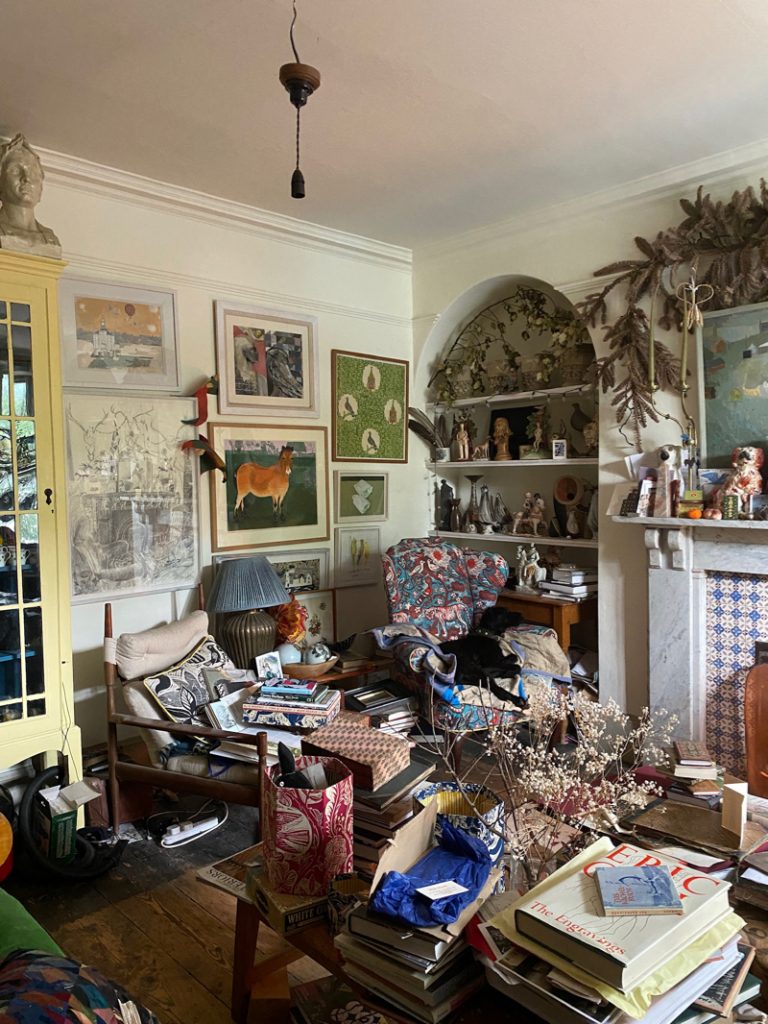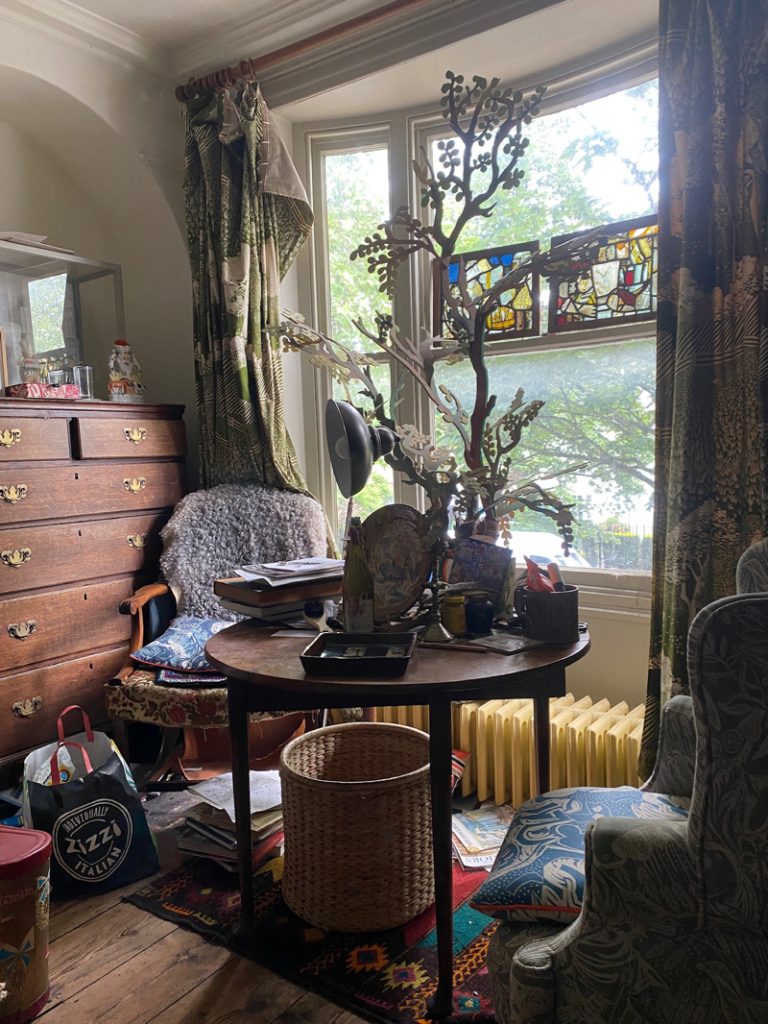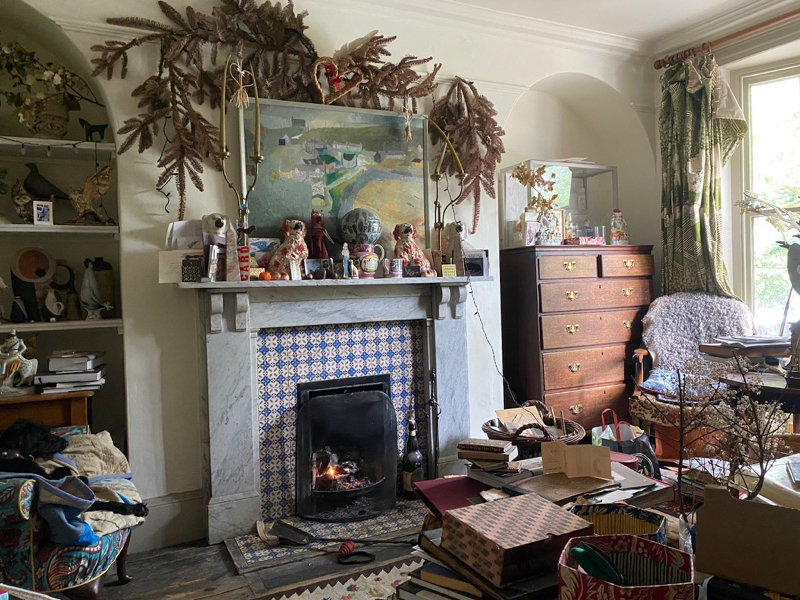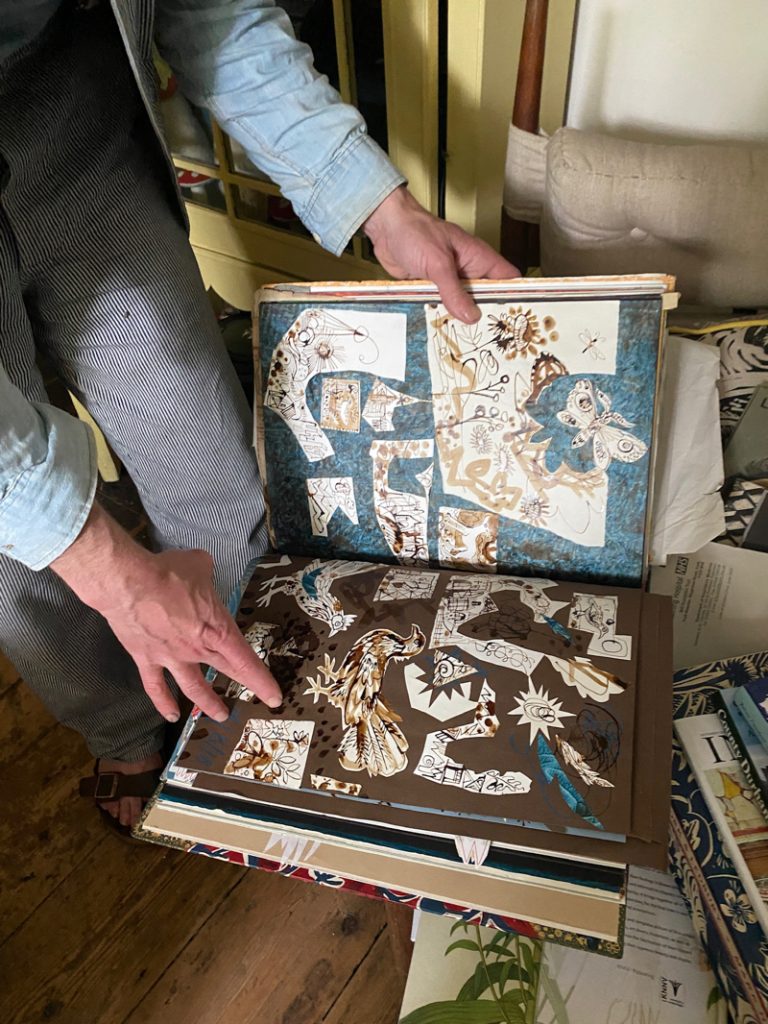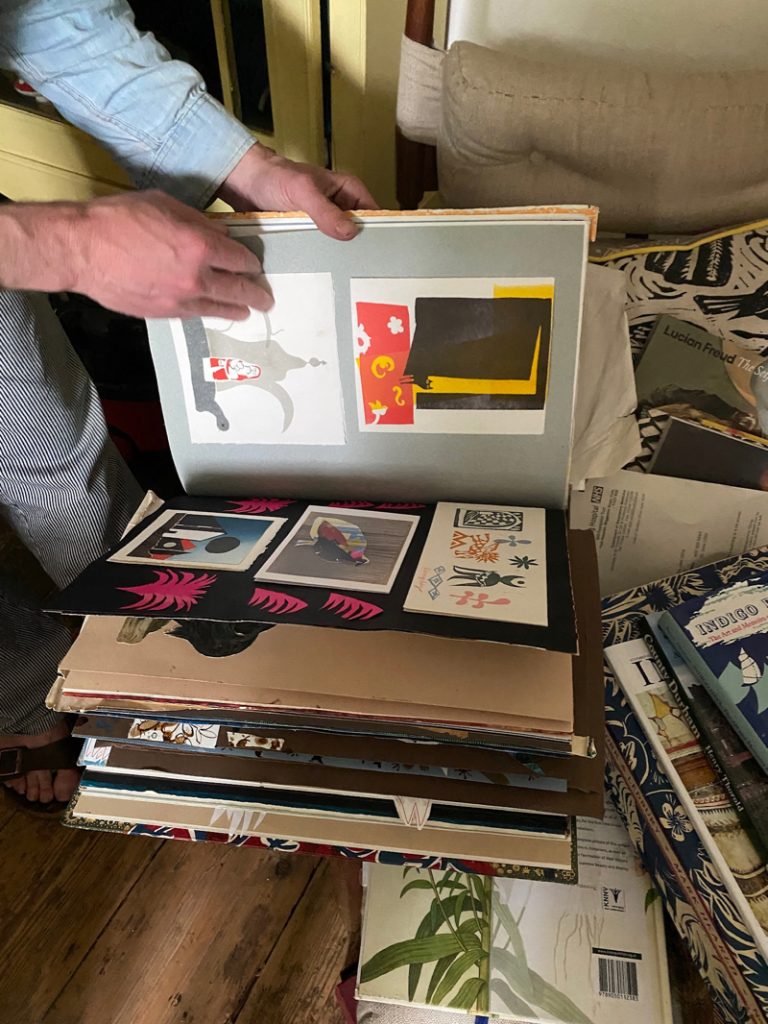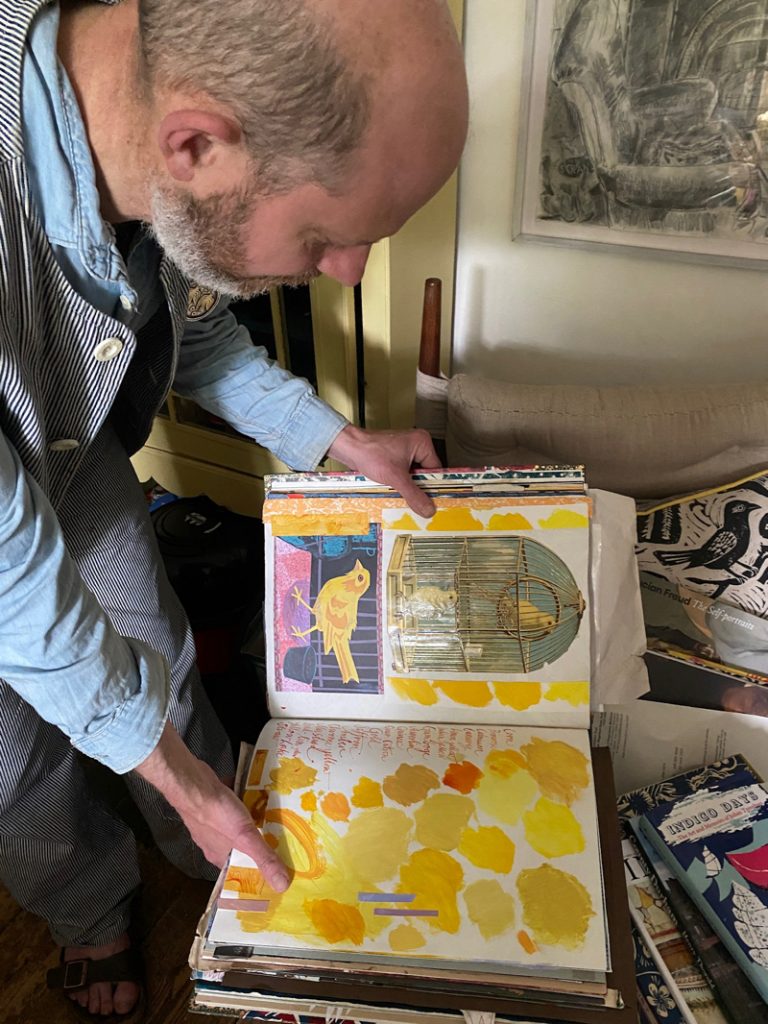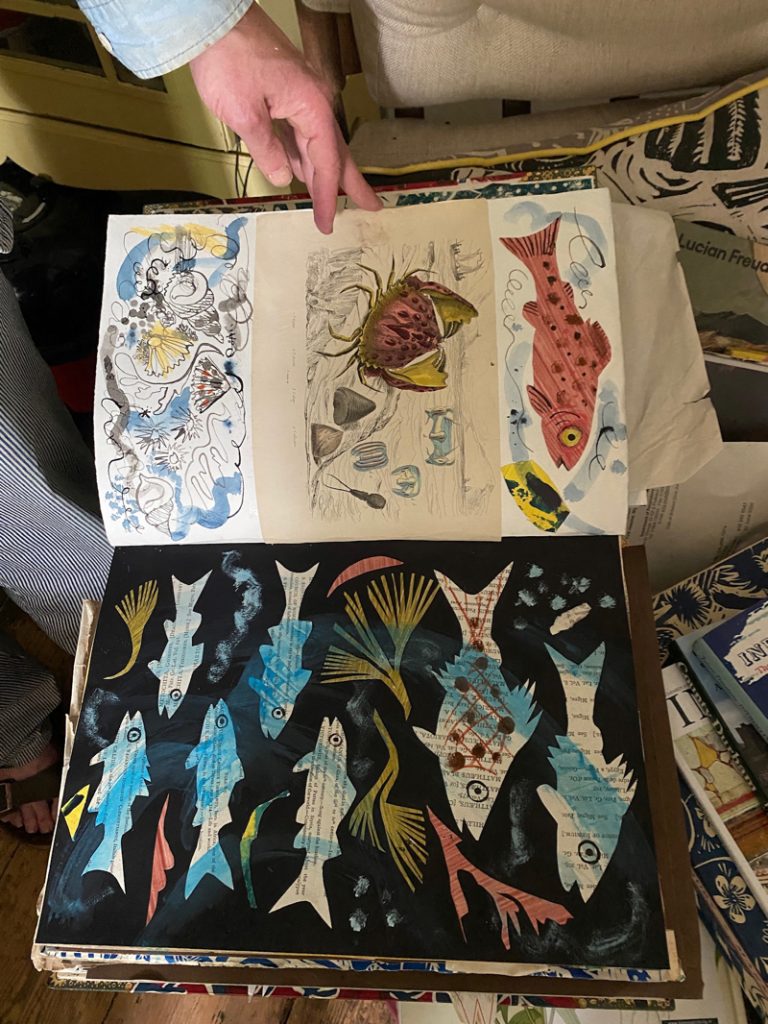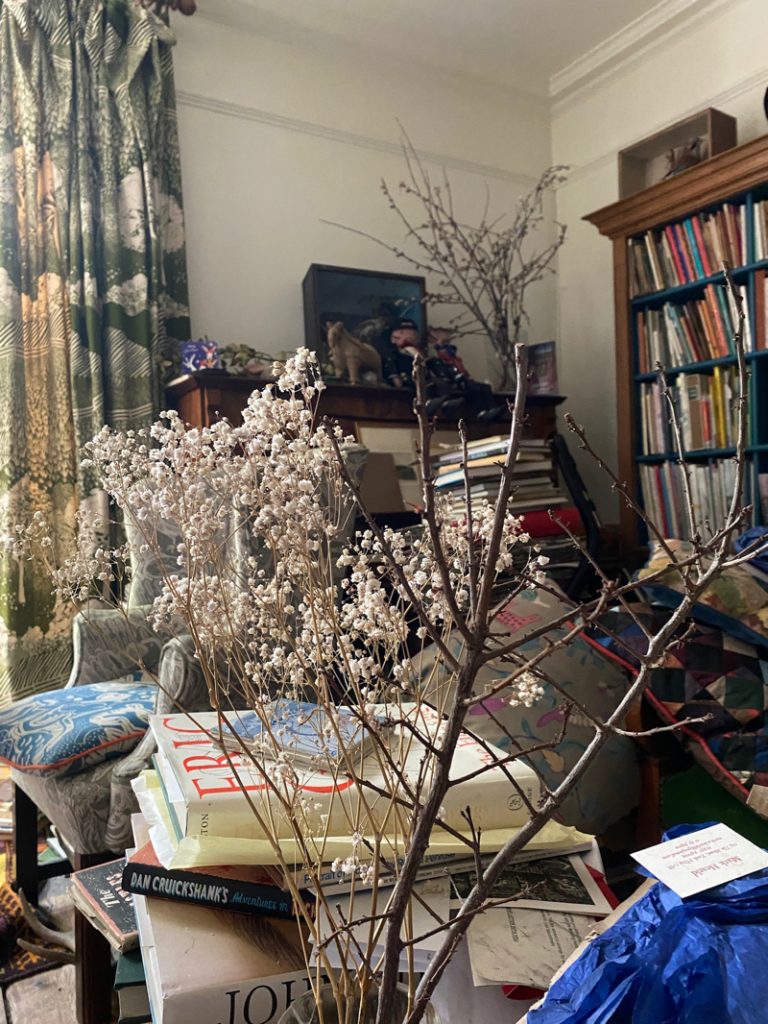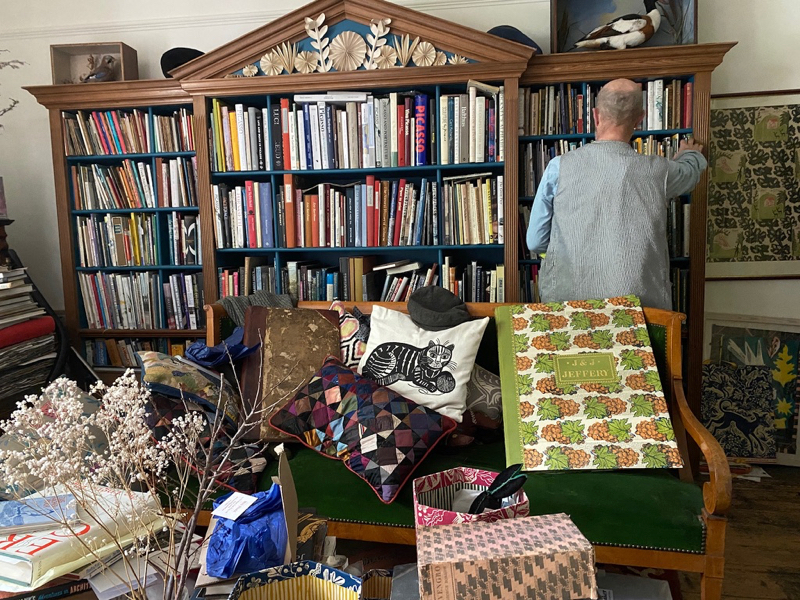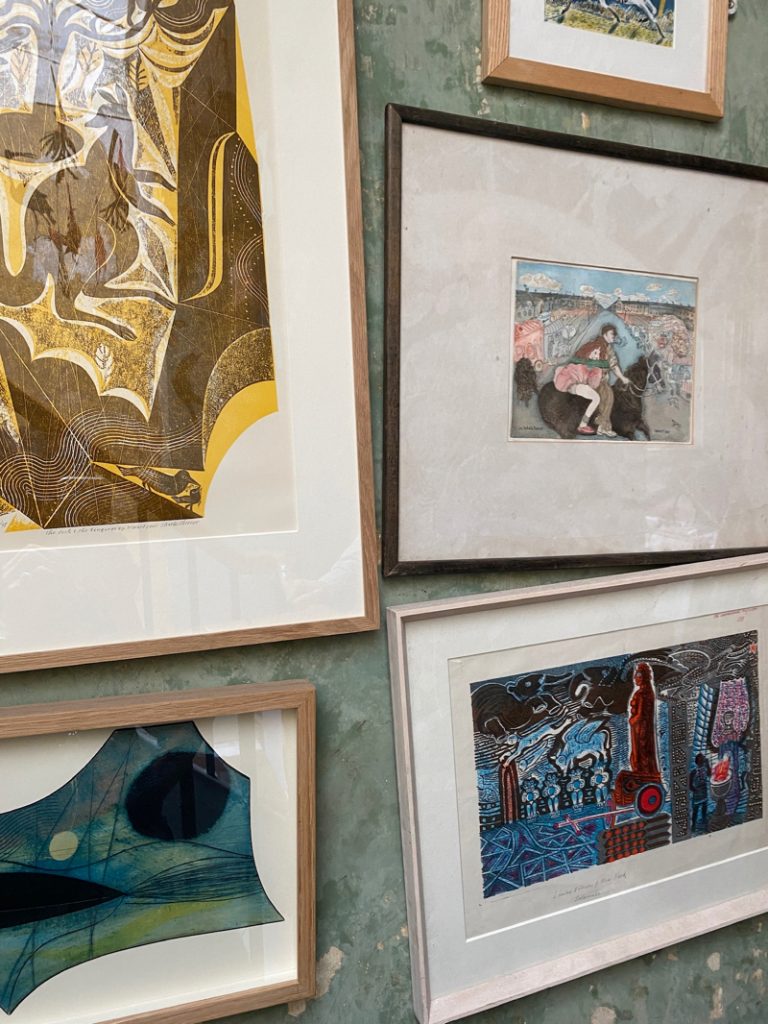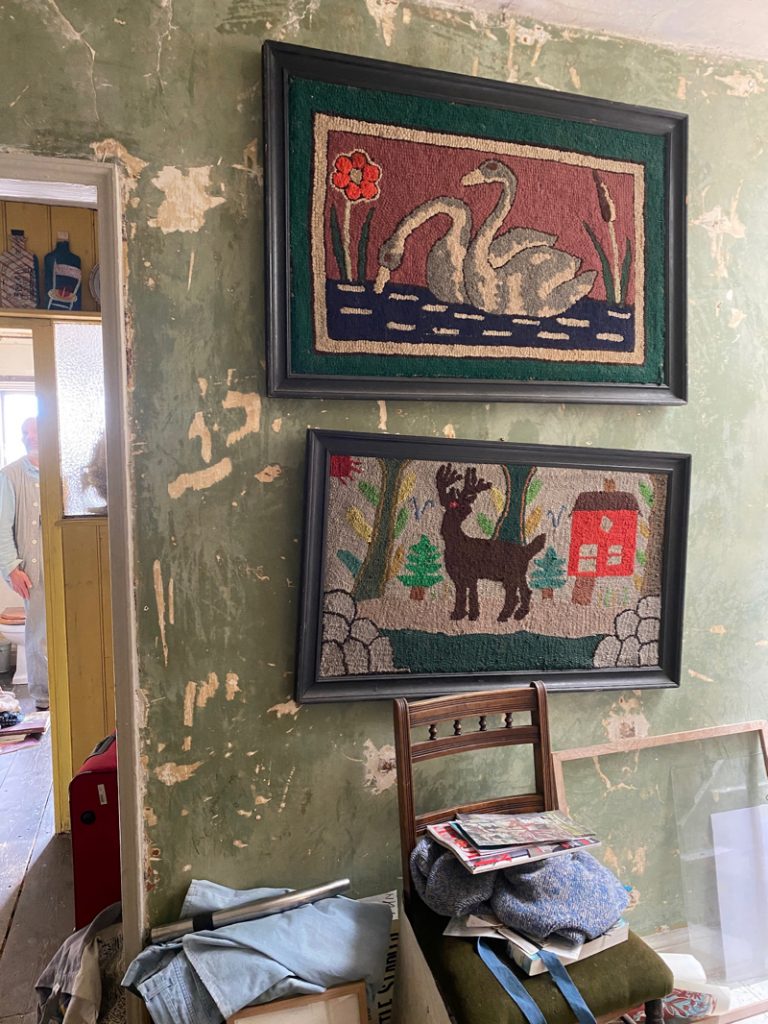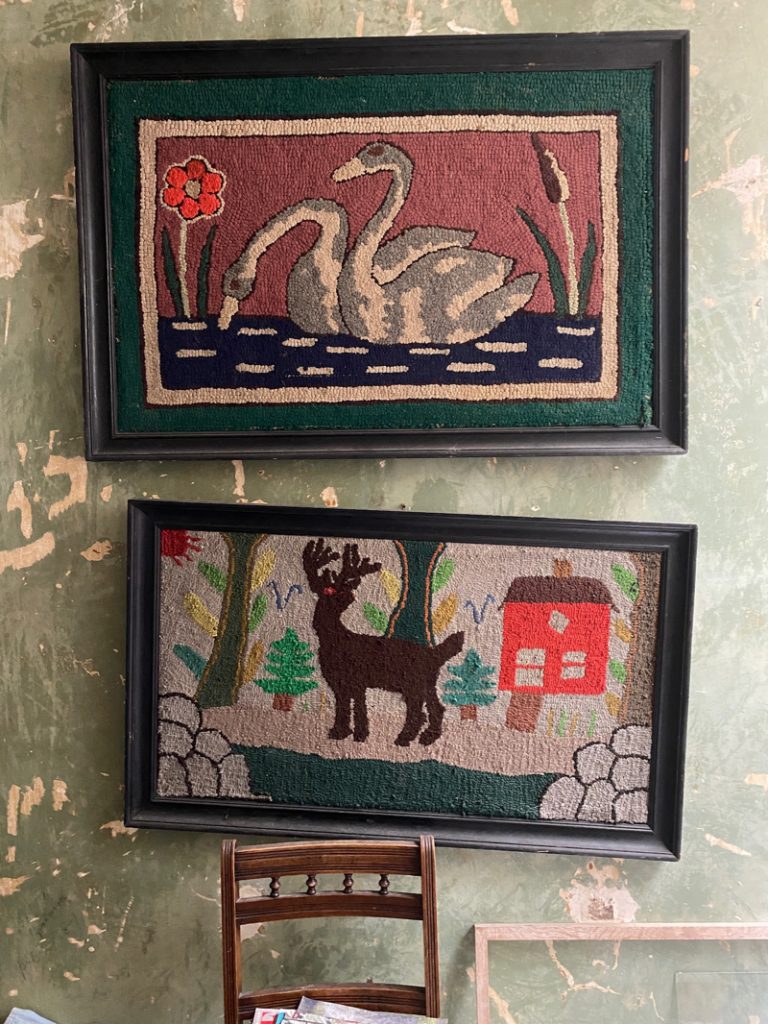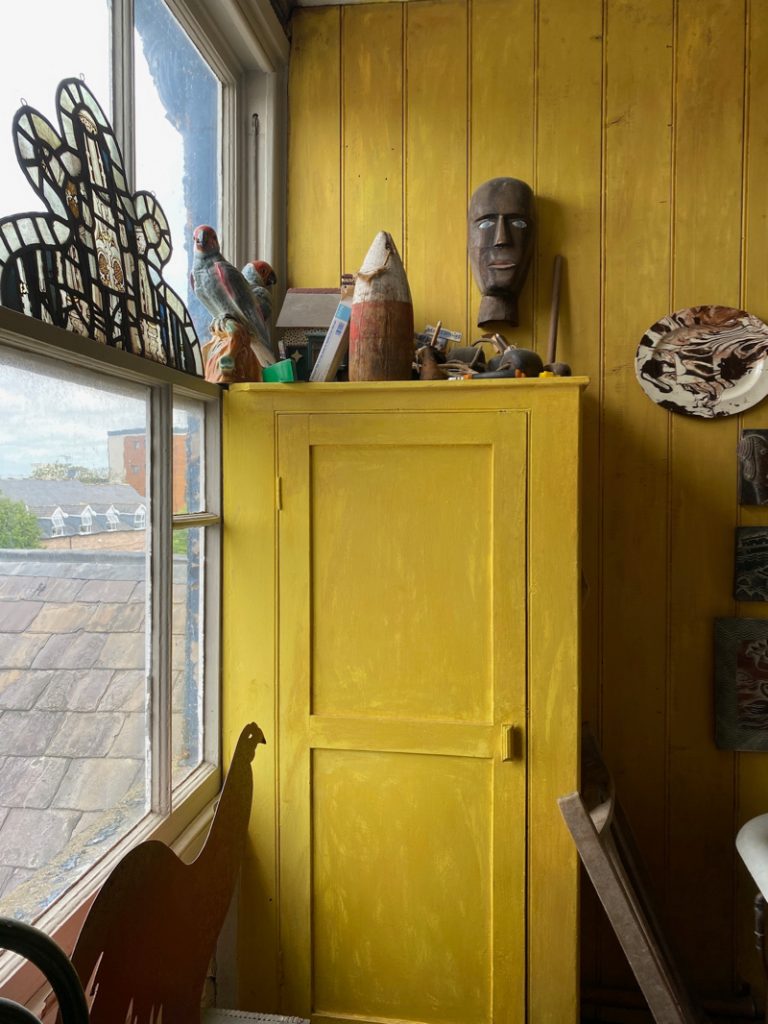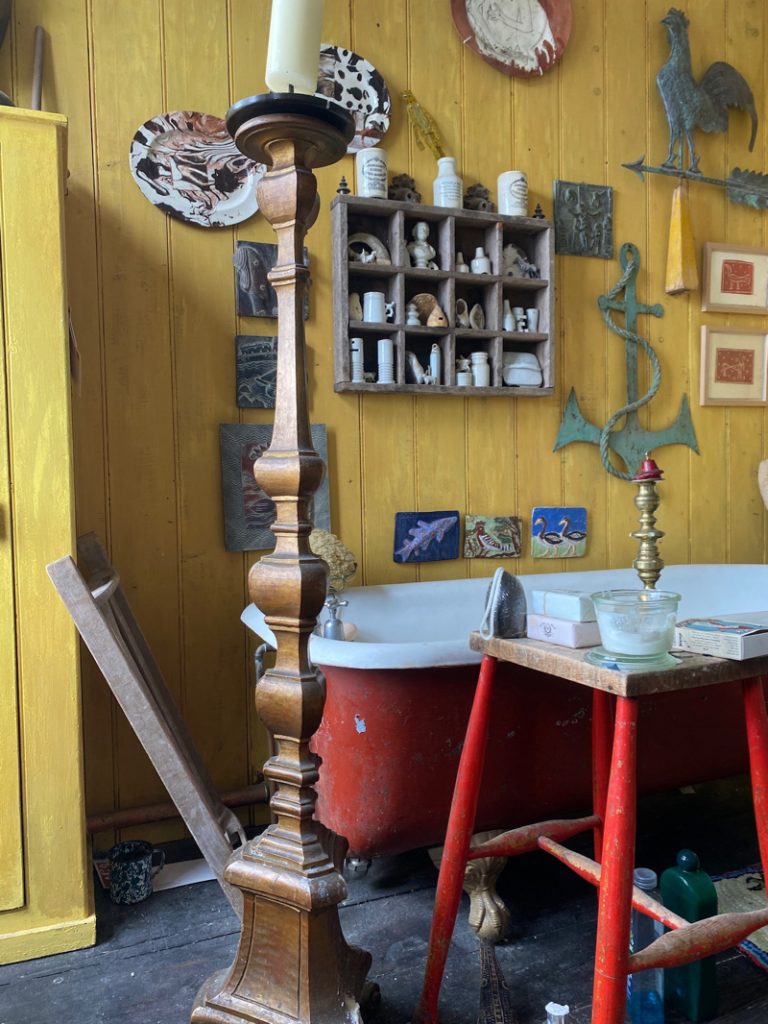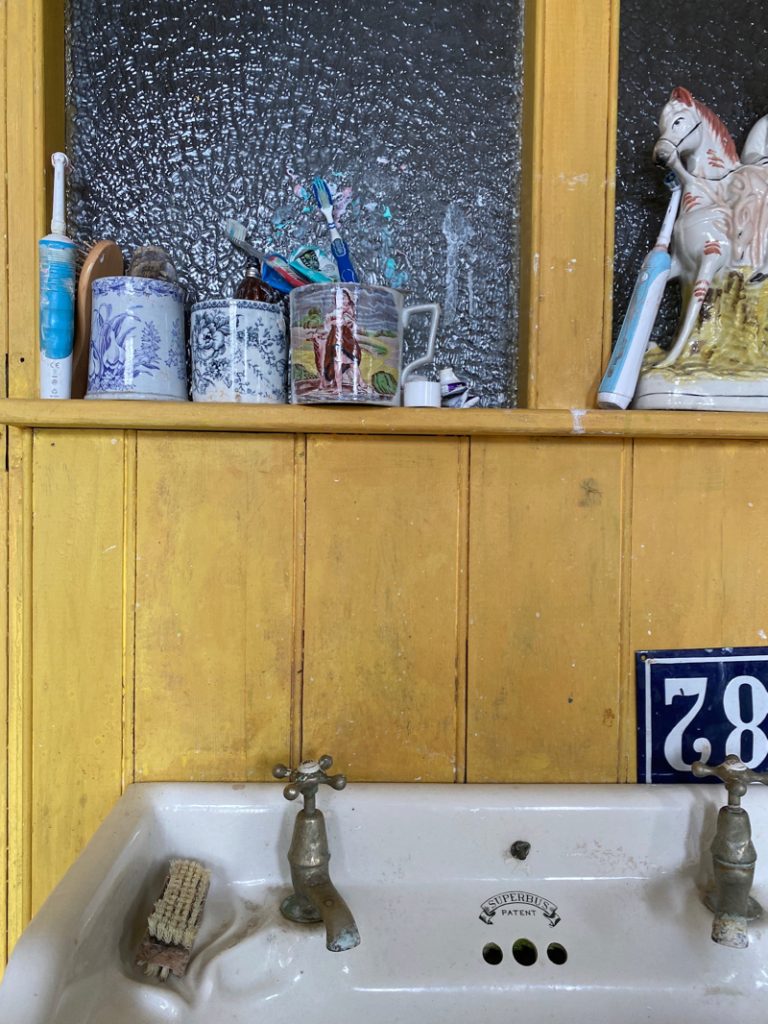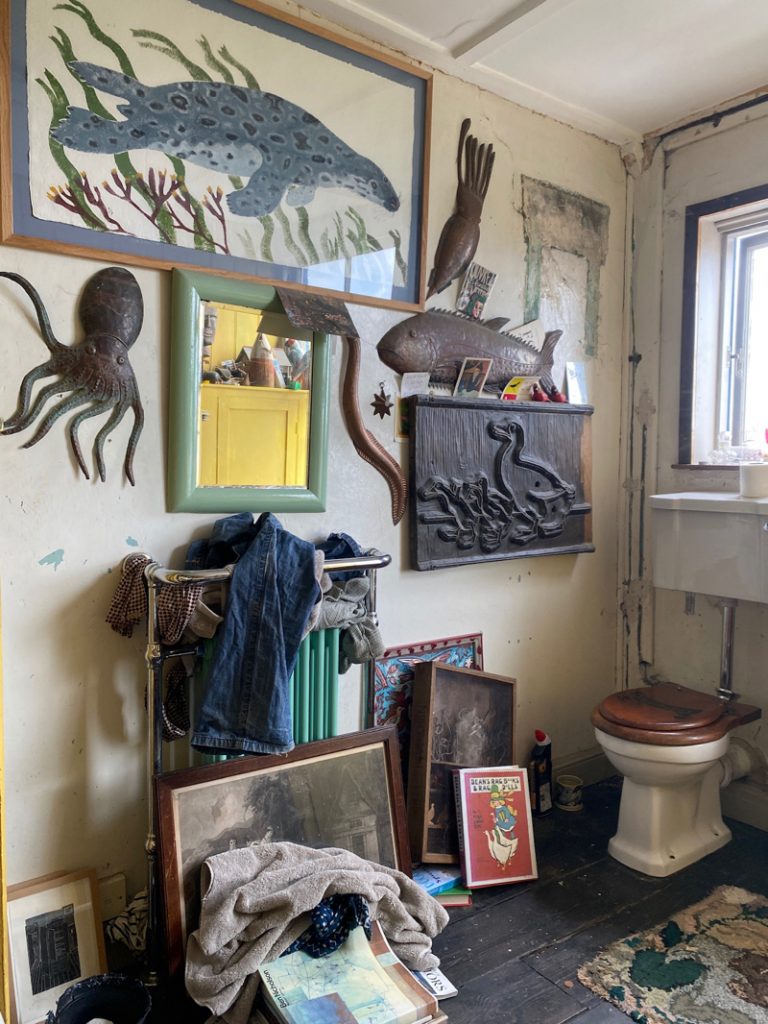 Mark Hearld's new book out later this year is Raucous Invention: The Joy of Making, published by St Jude's – you can pre-order copies here!
Very many thanks to Mark Hearld!
All photographs copyright bibleofbritishtaste. Excerpts may be used as long as clear links are supplied back to the original authors and content.