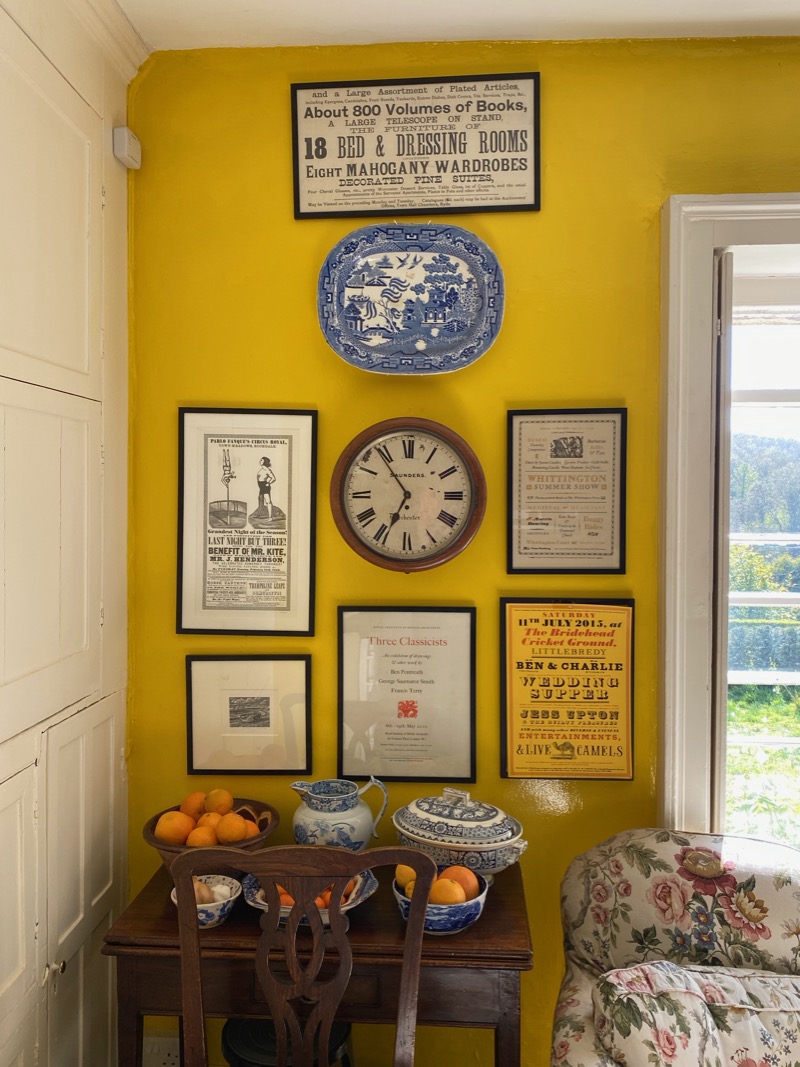 It's four weeks now since we've been here, down in Dorset. I'd say a couple of weeks ago the house got very tidy indeed. Everyone in the country, housebound and feeling helpless, went on a massive spring clean. We were no exception. It was a distraction to fear and sadness; in the world of an invisible killer it felt like a sensible defence.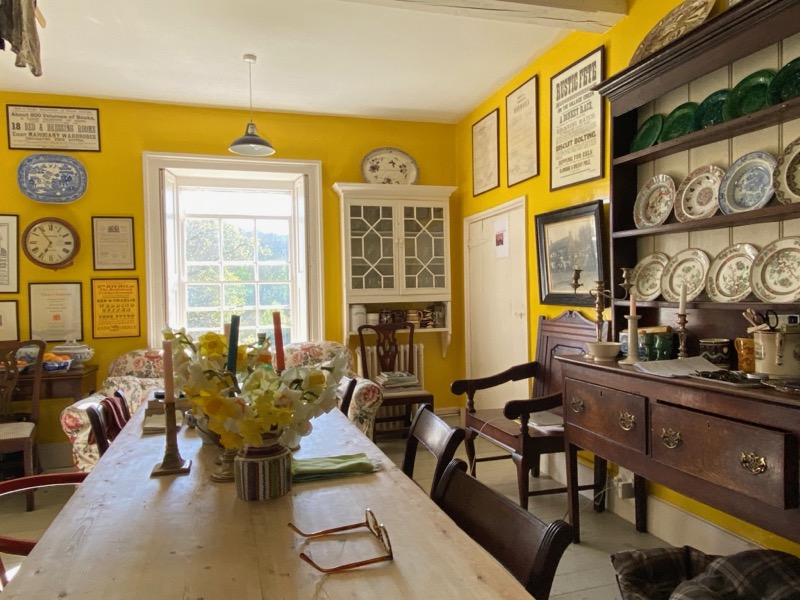 But I'm glad to say that two weeks on, we've calmed down a bit, and are realising that our cleaning lady Anne's view of dust (that if you carry on dusting the dust carries on coming back) has pretty powerful logic to it. So now the house has that nice gentle relaxed feeling to it of it being lived in for weeks and weeks in a row for the first time, literally, in nearly two decades. My predecessors at the Old Parsonage were hardly ever here except in the holidays; we're here almost every week, but in normally in London for some of that time too. A house takes on a different feel when it is permanently occupied. A couple of years ago we came down here for a month in the summer, a record that will be overtaken this week. And how strange our flat in London must feel, shut up, curtains drawn, deserted, empty; at the top of an empty building in an empty Square…
So there is something idyllic in the lockdown situation, yet which makes one feel a bit guilty too… guilty for being surrounded by wide green open spaces where we walk every day, guilty for not really being touched by the sense of chaos, or indeed, hell on earth, that we know that some people and some families are going through. Guilty at being in a tiny backwater in a quiet part of Dorset in what must feel like the most beautiful warm spring in years.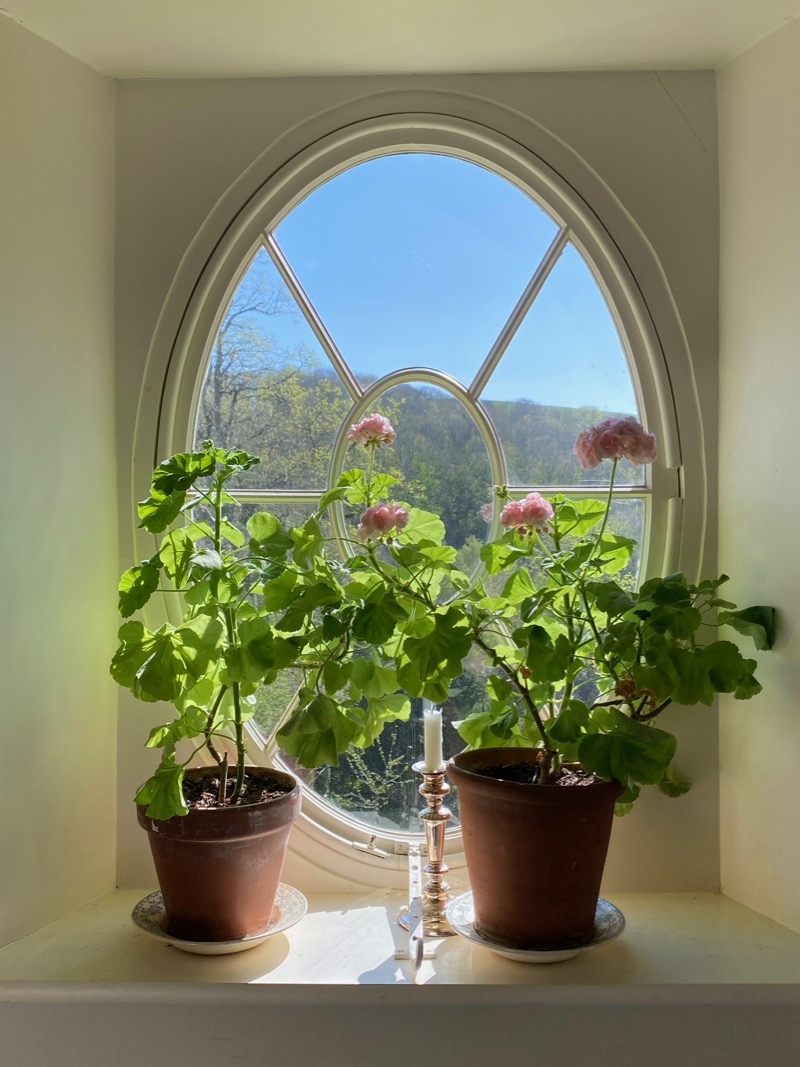 Curiously too the days have been hurtling by; we start with a long walk, early; breakfast, then I start work – a half-hour lunch and then sometimes I've been emerging at 7 or 8 in the evening, before starting again. So Easter – four days off, with nothing happening – has been strangely needed and yet almost listless, empty, senseless by comparison. Charlie has been working incredibly hard in the garden, and getting his chickens in, and incubating a dozen runner duck and chicken eggs which are due to hatch in ten days. We've been going to bed strangely early, sleeping either incredibly soundly or having fretful, fitful nights depending on the pull of the moon and night fears and worries. Either way, the dawn chorus and our early walk has been a huge restorer.
Today, I've taken a few photographs of the Parsonage on an astonishingly bright afternoon – the air is clear, the sun is brilliant, the wind is cold – to just show a few of the rooms here. I've lived here now since 2008; five years ago, Charlie and I were married, and the house became ours not mine. So much nicer that way. Twelve years is a long time in one building, in a way; long enough for walls to get faded where you haven't had pictures hanging; for rugs and furniture to bleach to paleness if they are too close to the huge south-facing windows where the sun streams in all day long. I like that.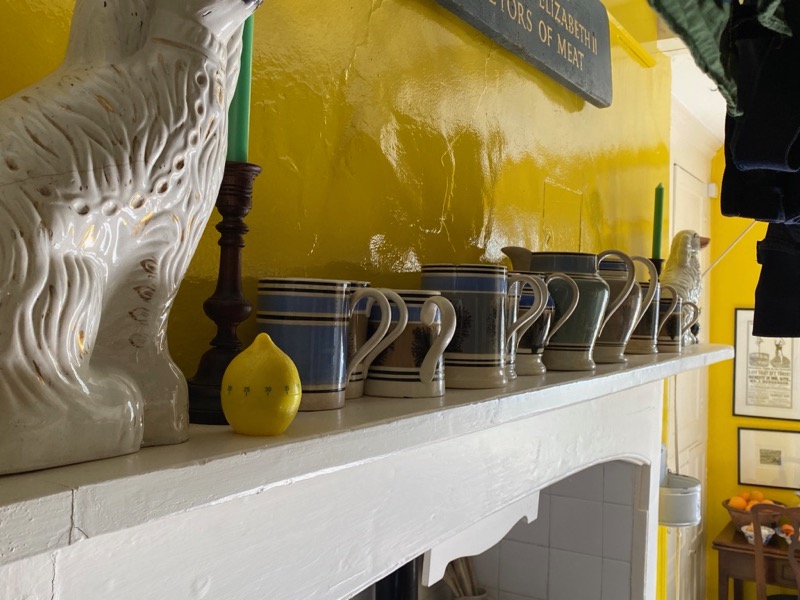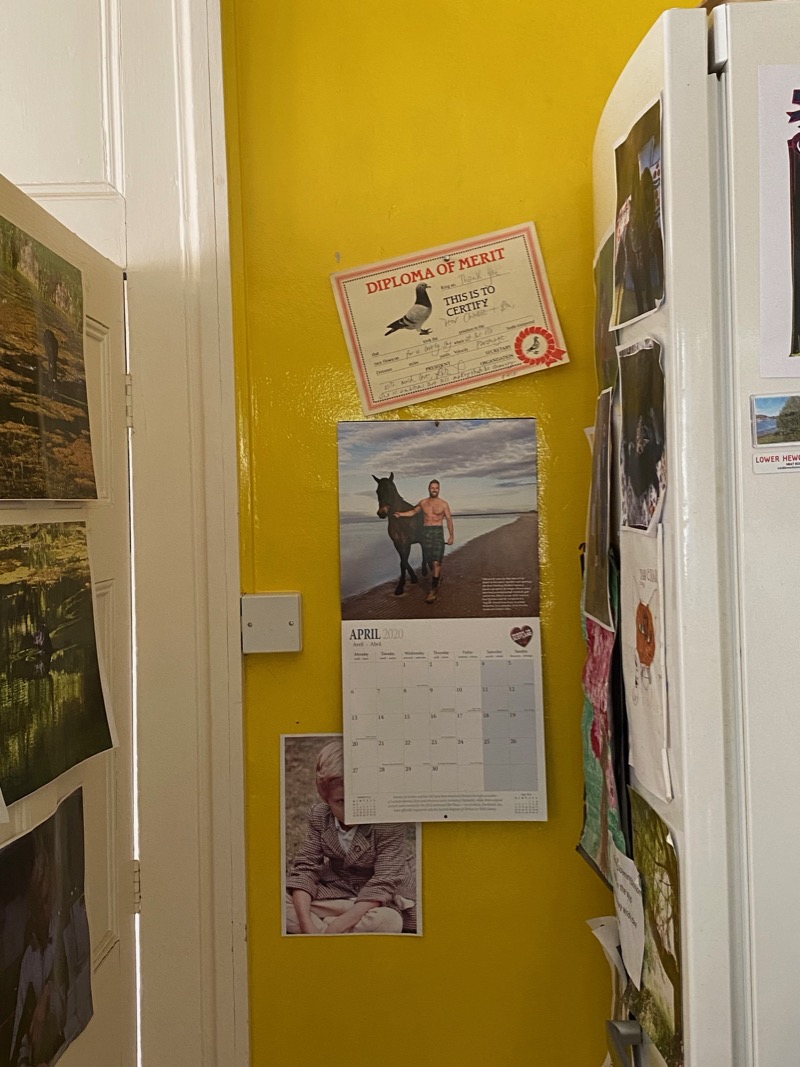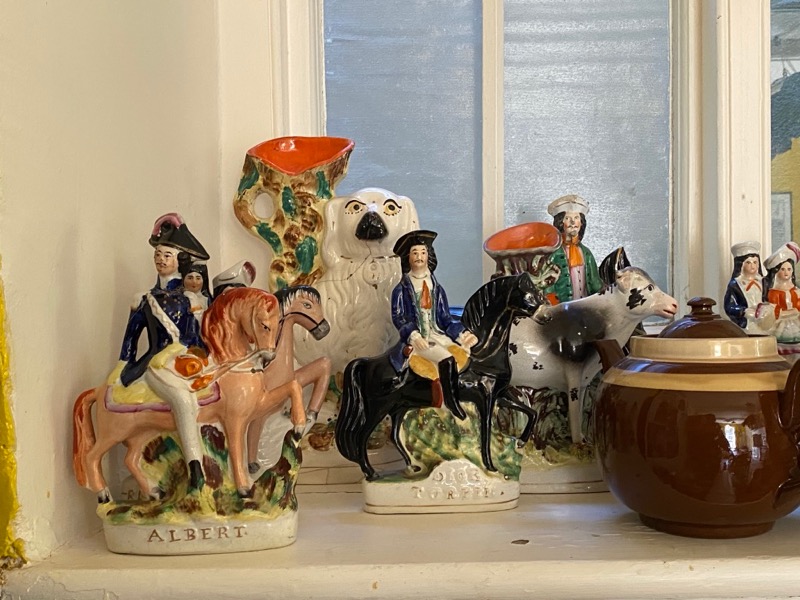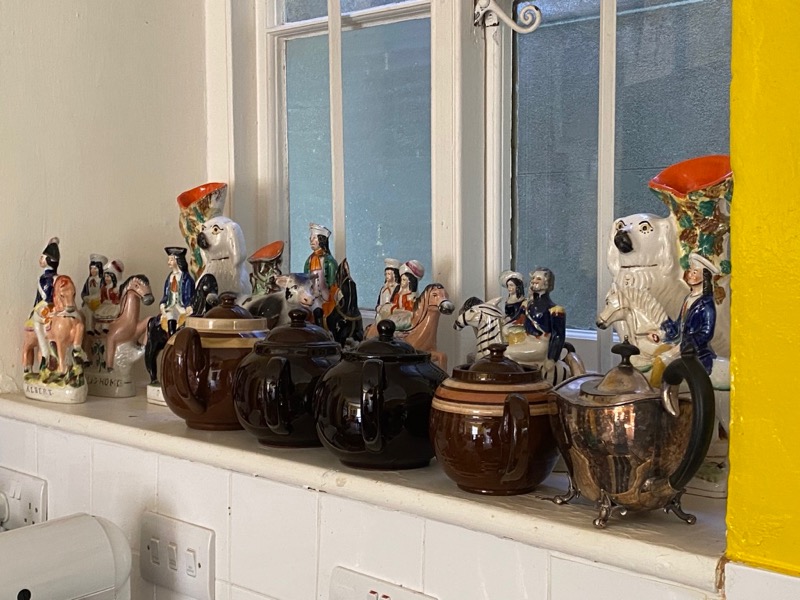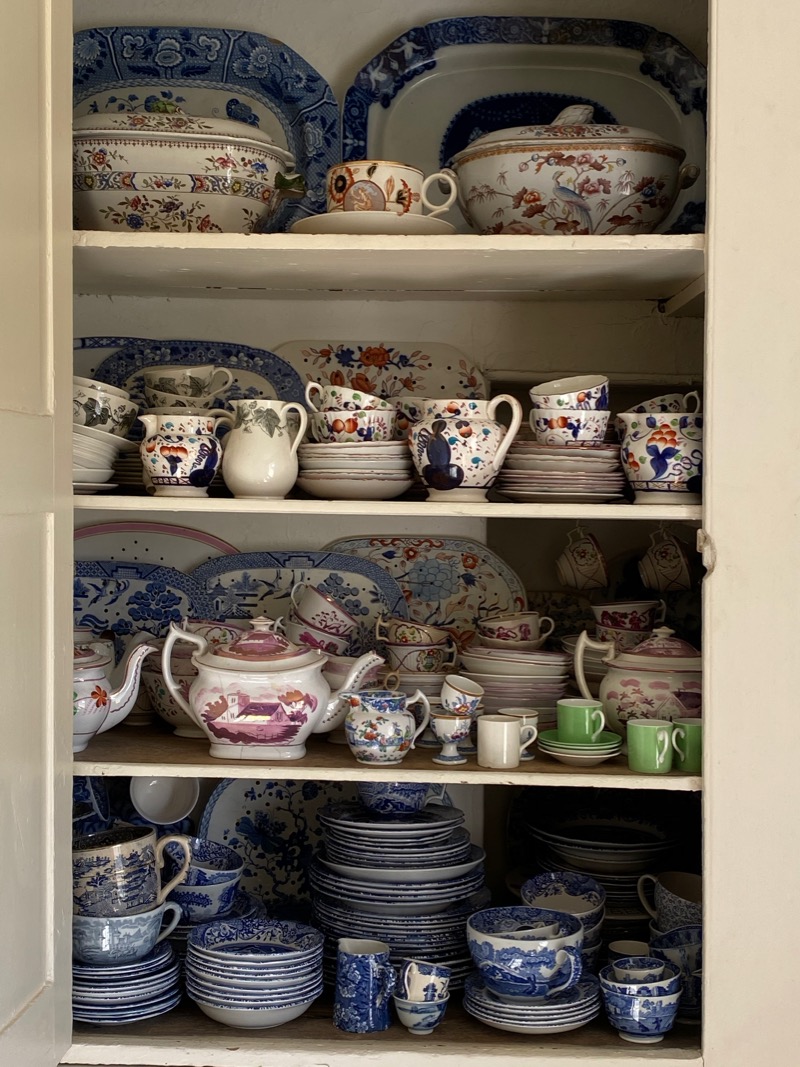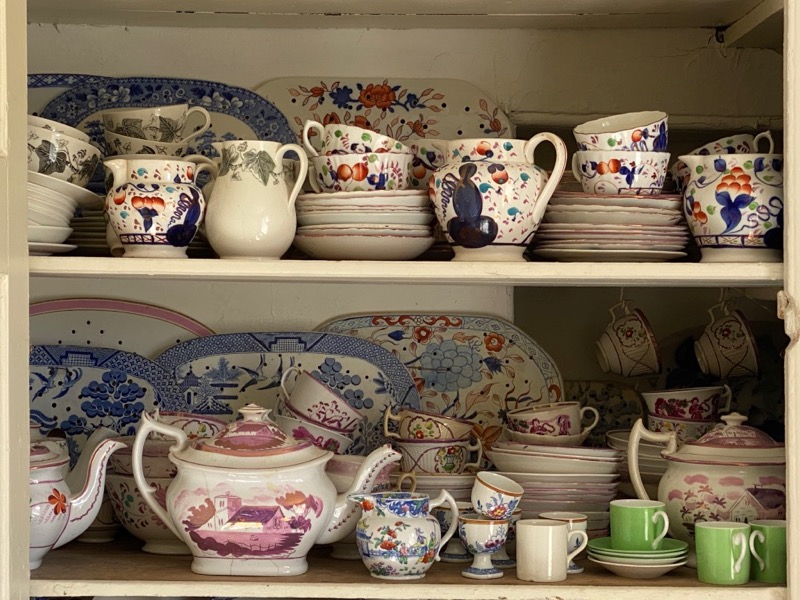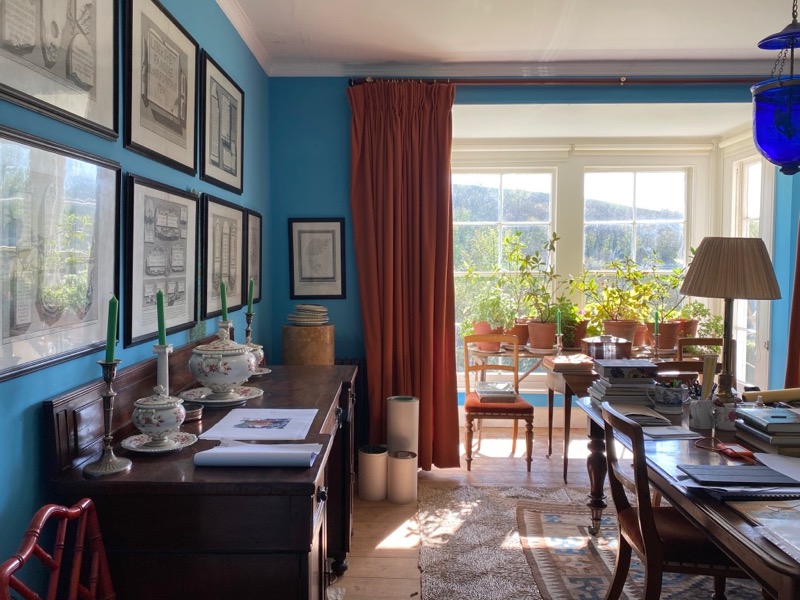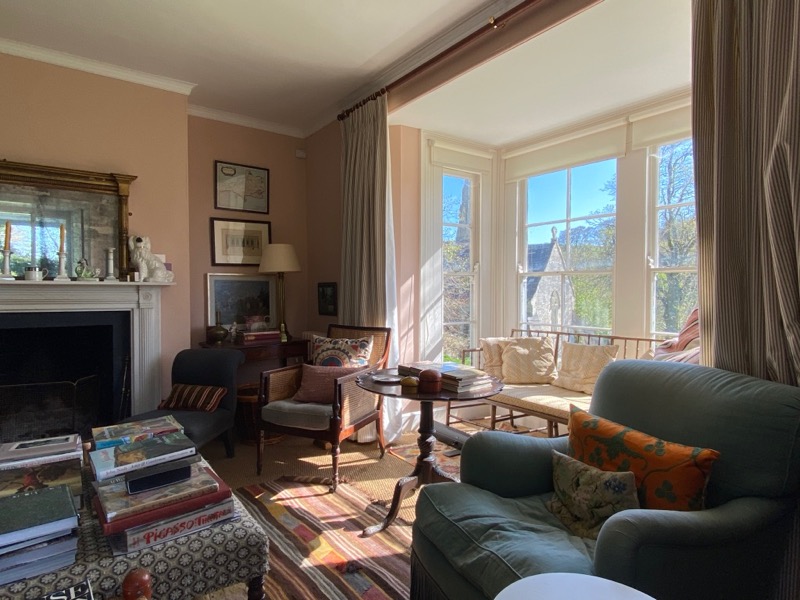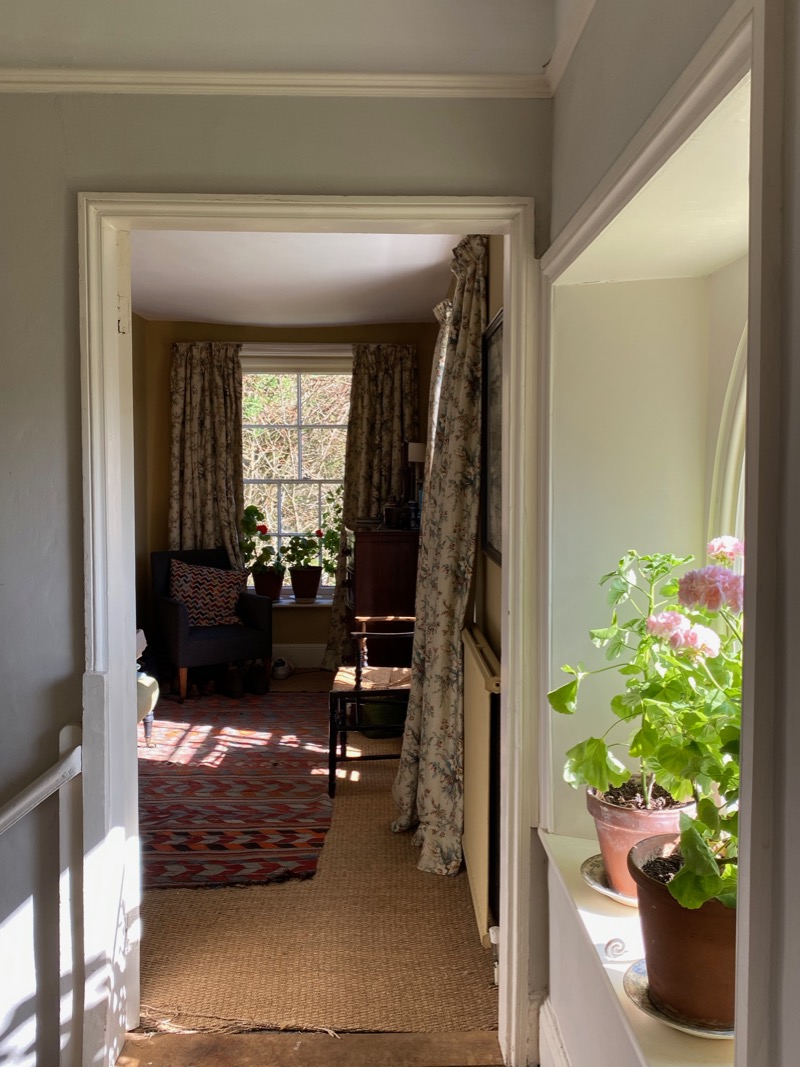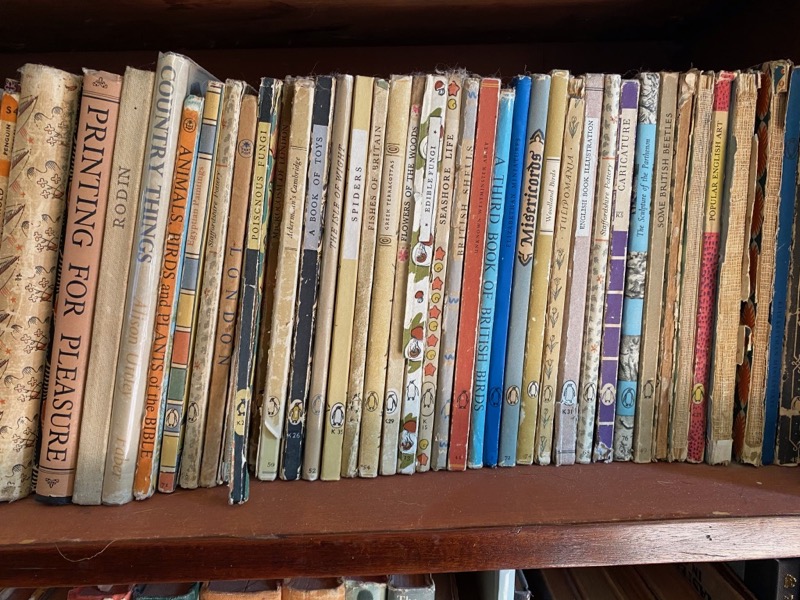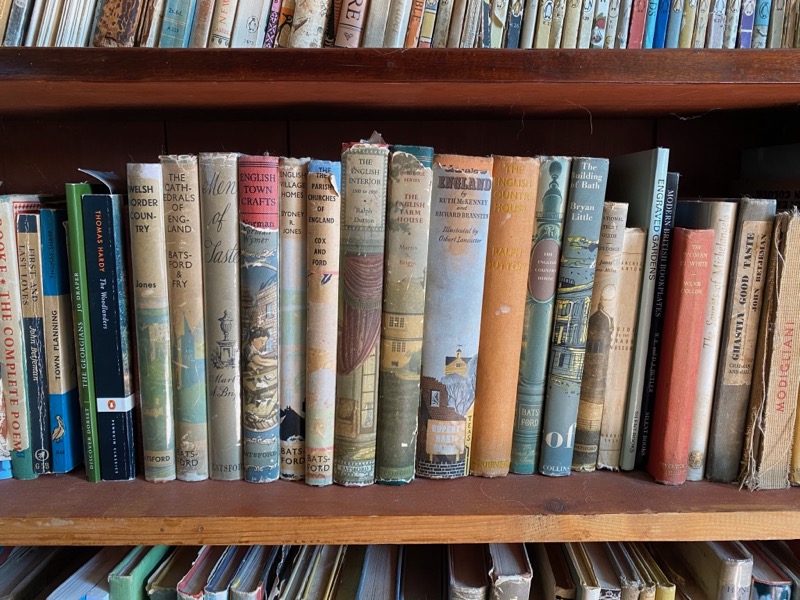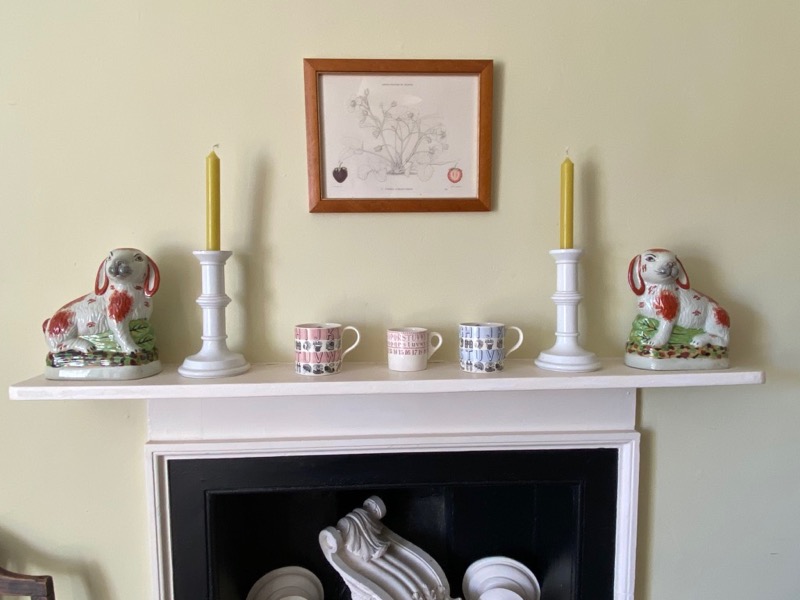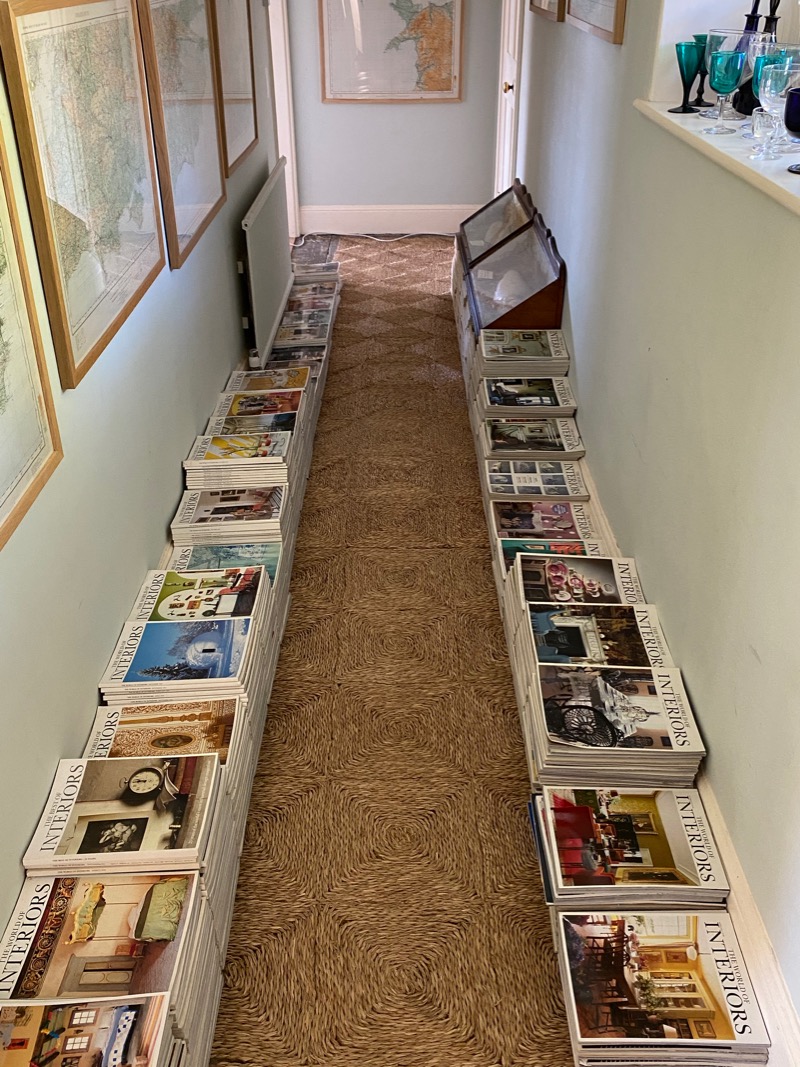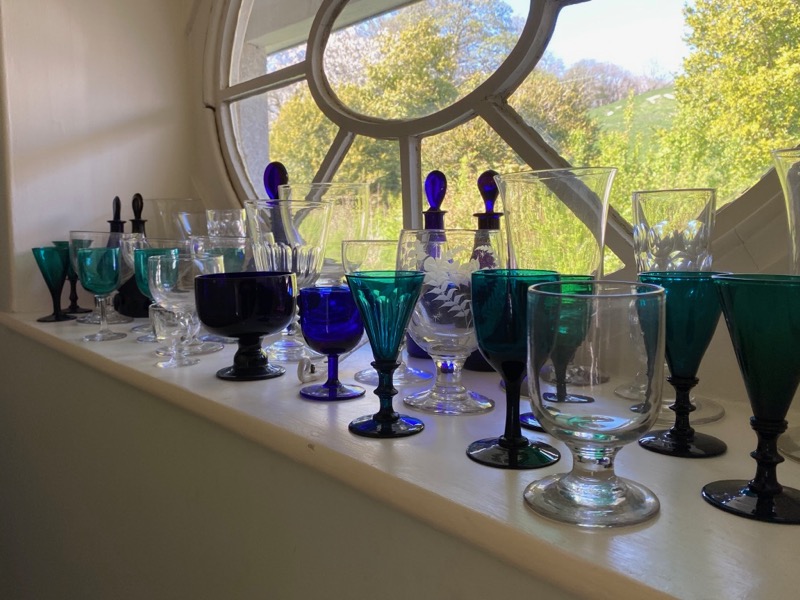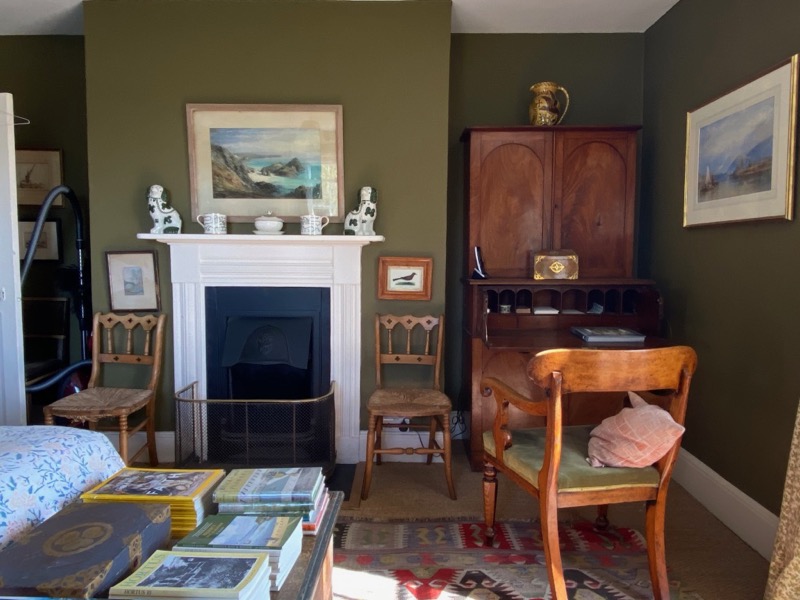 There are two paintings by my Cornish ancestor, Richard Thomas Pentreath – the one above the fireplace Charlie and I found at Portobello.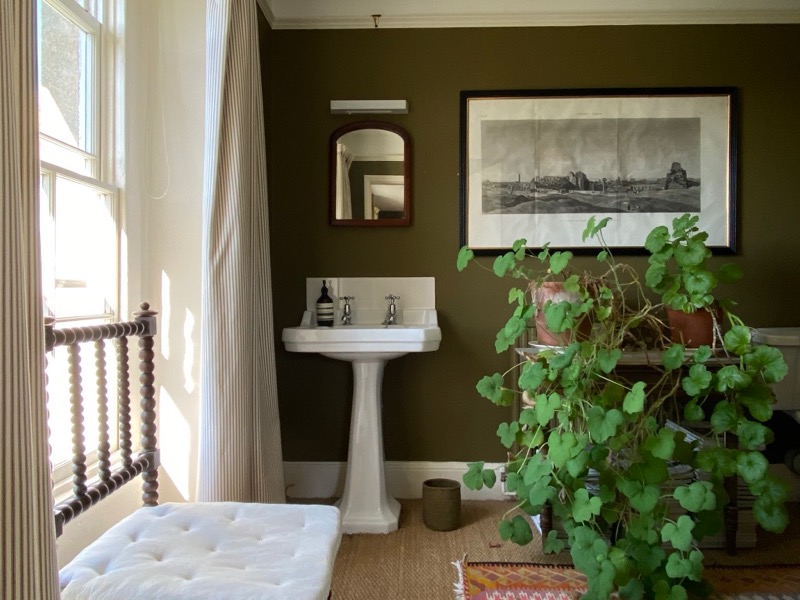 Well, I've gone a bit mad really with harvest mugs. I think we'll redecorate this bathroom soon, it needs to be a bit more fun, like the gloss yellow walls that we decided to paint the kitchen a couple of years ago.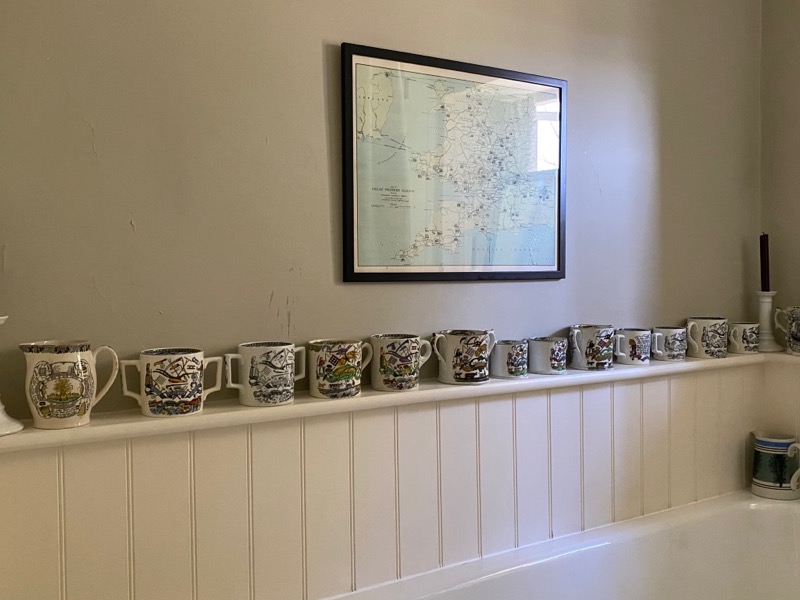 Years and years ago, when I was about 8, my best friend lived in the old Parsonage. It's a house I've literally known since the 70s. This room was his playroom. We spent hours in here. For a while I had it set up as an office. It was a beautiful room but the internet and phone line didn't work there at all so I gave it up. It became a store and then a few years ago Charlie turned it into his flower room.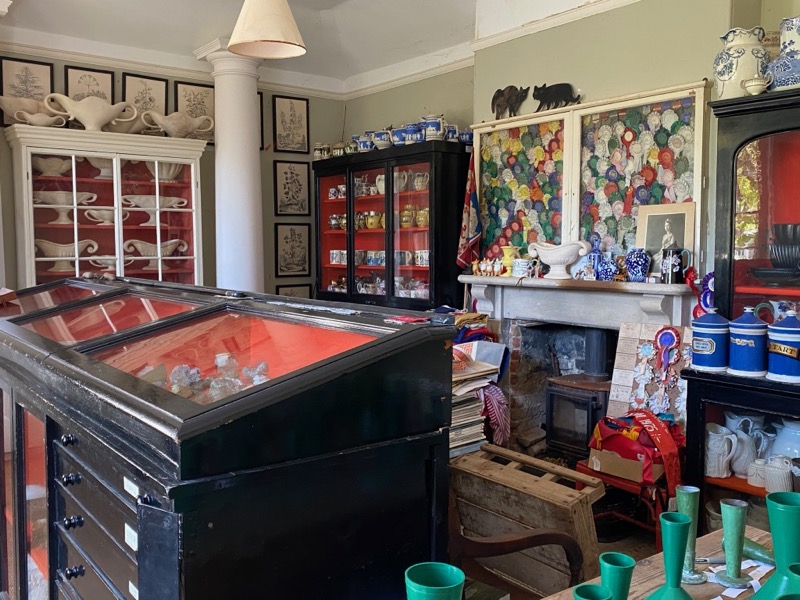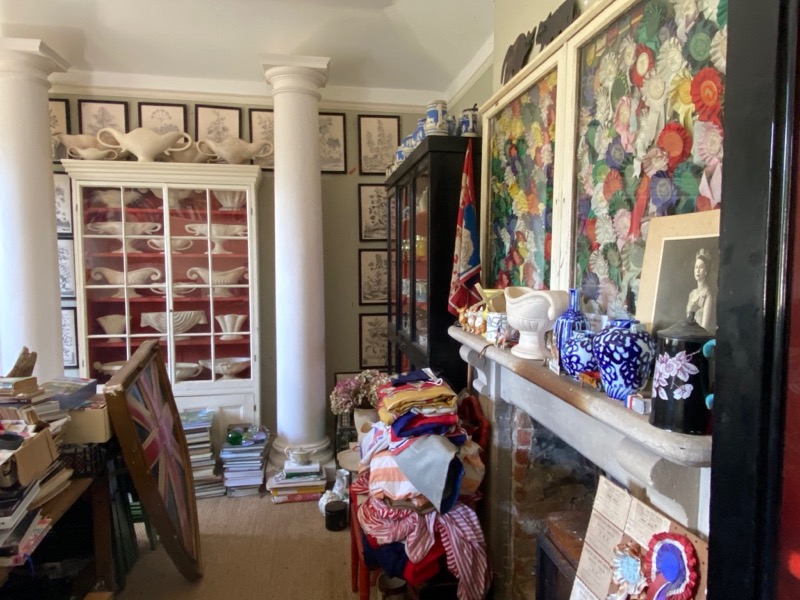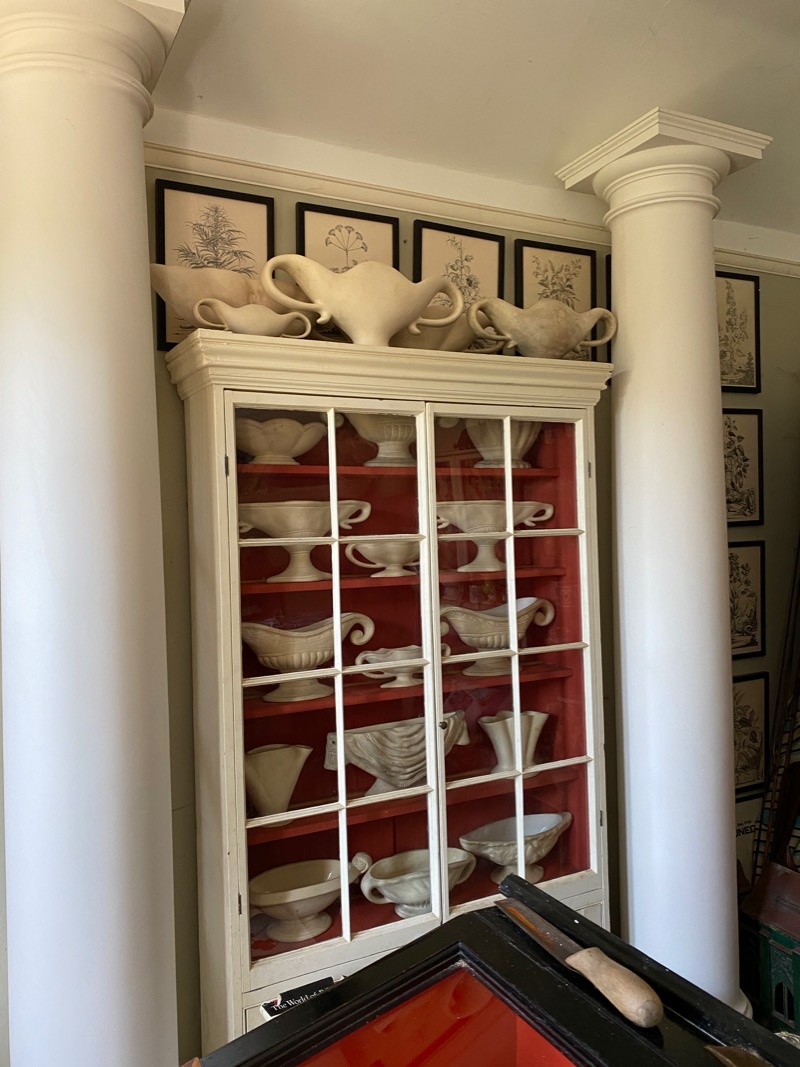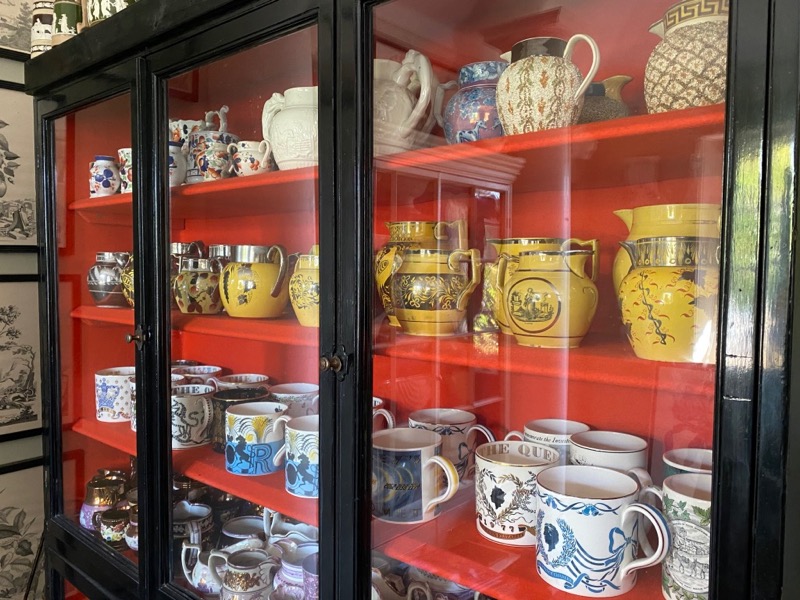 [All photographs copyright Ben Pentreath/bibleofbritishtaste. Excerpts and links may be used, provided that full and clear credit is given, with appropriate and specific direction to the original content.]