My grandmother is the one near the middle, sidesaddle on the donkey like a small, shaggy camel. The caption of the picture, if there were one, would be 'Haymaking in Bierton,' a ceremonial harvest home when the village dressed up and posed self-consciously in Sunday clothes with their farm implements. Aged about 17, her name is Kate Thorn and she is the only one bare-headed for the occasion, even the babe in arms on the right of the group wears a regulation straw hat.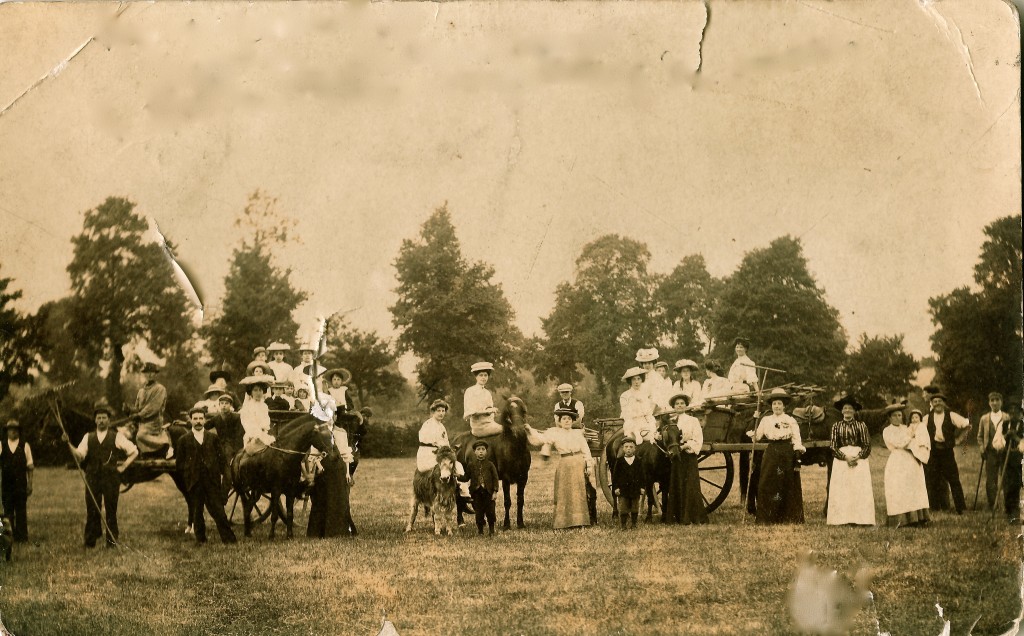 The Thorns reared Aylesbury Ducks, the large breasted birds bred for eating that were farmed all over that part of Buckinghamshire then. On market days the ducks were driven along the unmade roads, shod with a little tar applied to the bottoms of their tender webbed feet so that they could manage the walk. The entry for Bierton in John Nash's Shell Guide to Buckinghamshire ( 1936,) only says, 'very many brick and timber framed cottages of the seventeenth century.' My grandmother lived in one of them with her twelve younger siblings. When her brothers enlisted to die on the battlefields of France the family smallholding came to grief. They are remembered on the village war memorial but the duckpond on the bend of a lane outside their cottage has been dry and filled in for decades.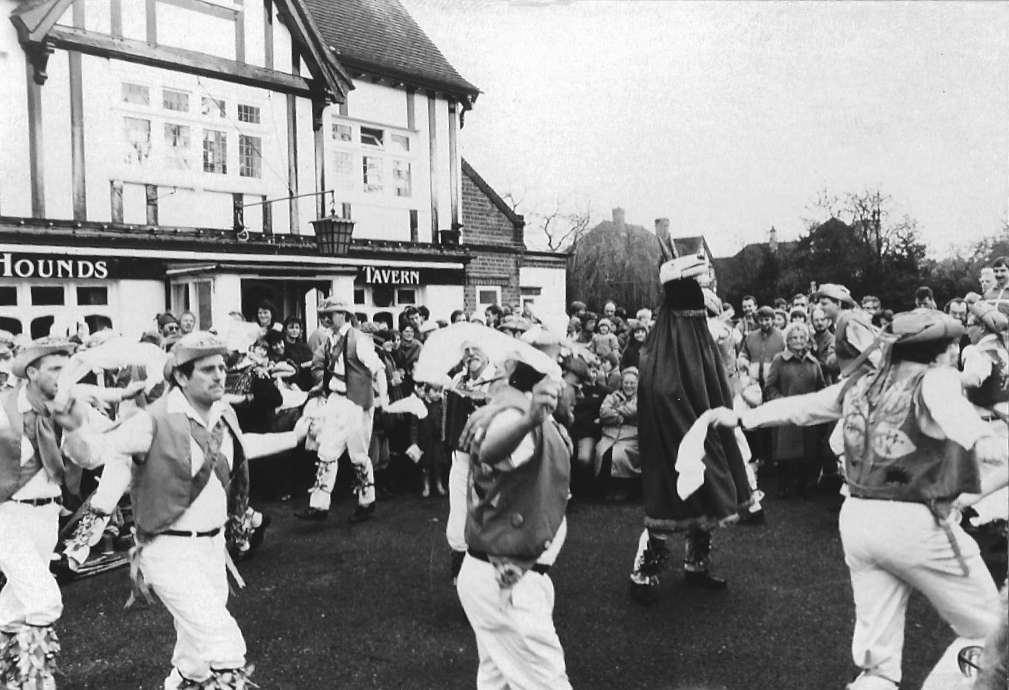 But we saluted our farming forebears each year on Boxing Day, when the Thames Valley Morris Men danced their way around the five pubs in our Surrey village. The tall, alarming Goat and the 'Obby 'Oss man would mobb and butt the audience and a modest spirit of bacchanalia prevailed, which beat Father Christmas for me.
Thames Valley Morris men https://www.tvmm.org.uk/