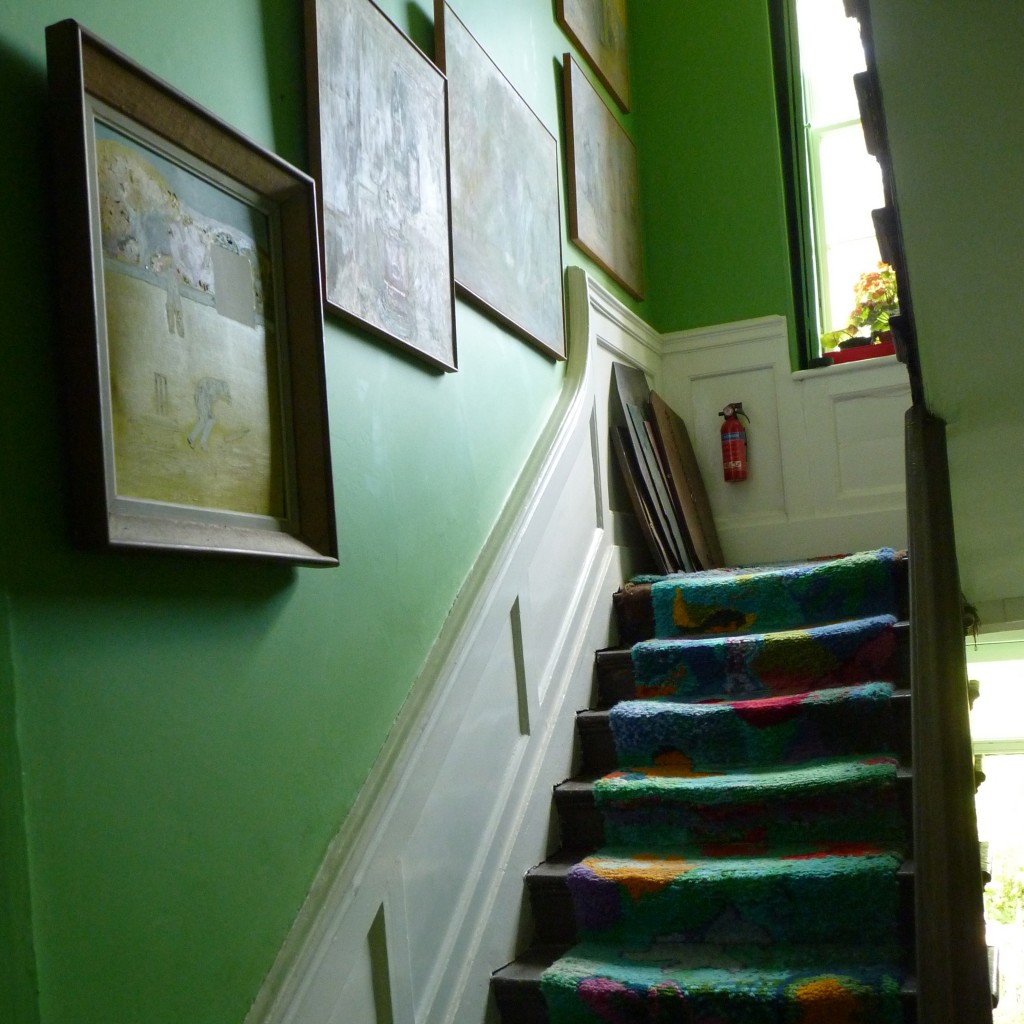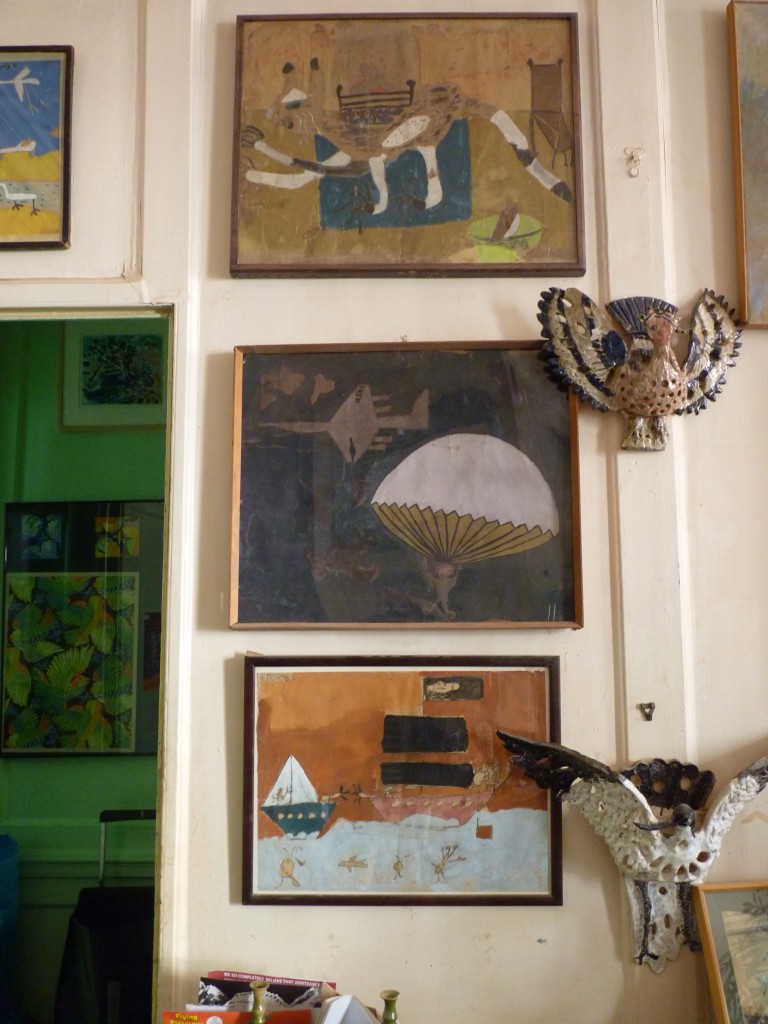 Ann Stokes (b.1922) began making these trees about half a dozen years ago, ceramic trunks which grow upwards, section by section, and branches with a bosky canopy, each leaf of which she cuts out by hand.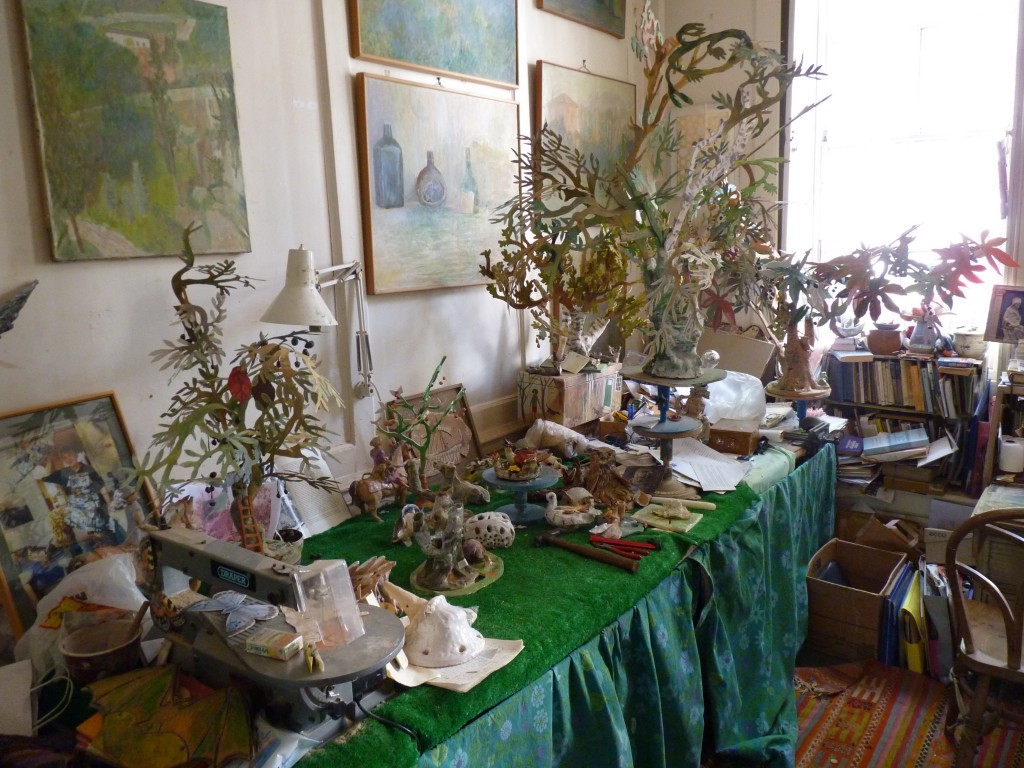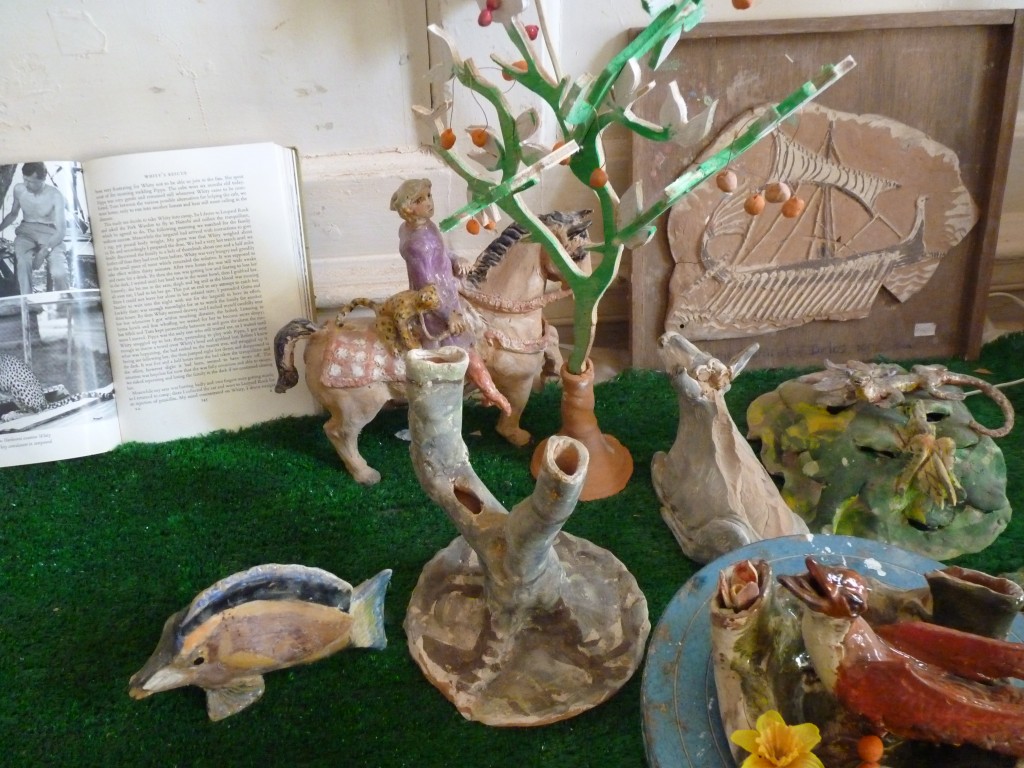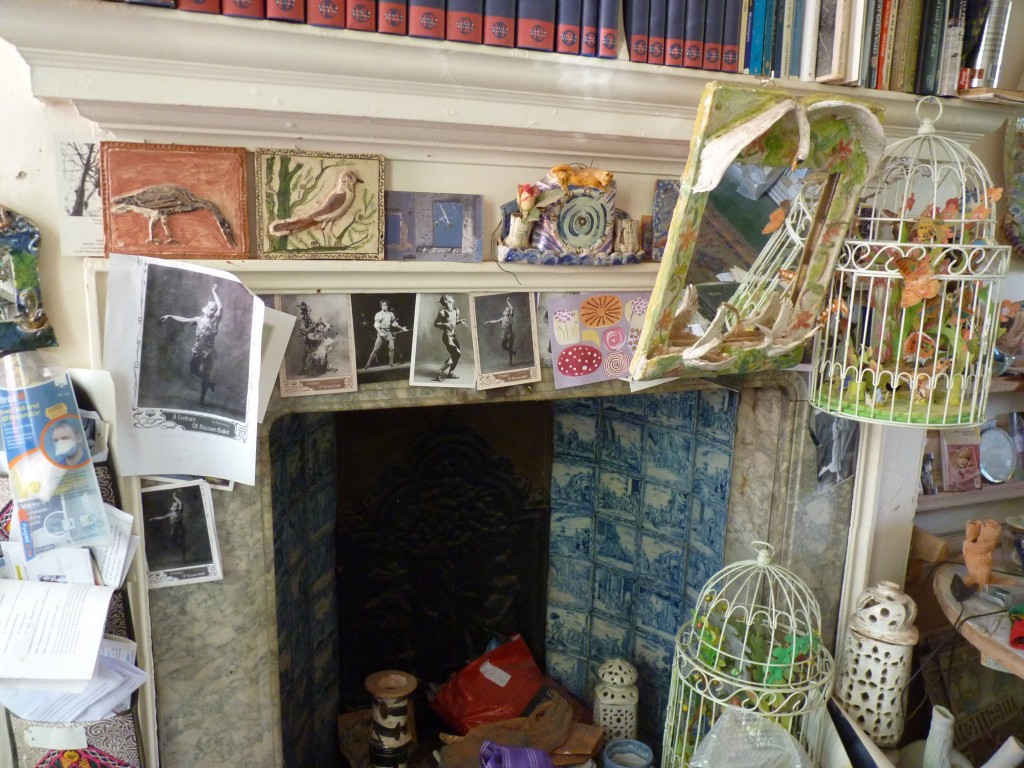 Squirrels and birds cling to their branches and sometimes call to you, because her son Philip has wired them for sound. In the front room of her house in Hampstead they stand about on table-tops matted with artificial grass. There is a paper rack of bats in flight cut with a fretsaw and pictures hung almost edge to edge, some by her children, some by her first husband, the artist and critic Adrian Stokes, and a row of postcards of Russian dancers in balletic poses stuck along the Georgian chimneypiece.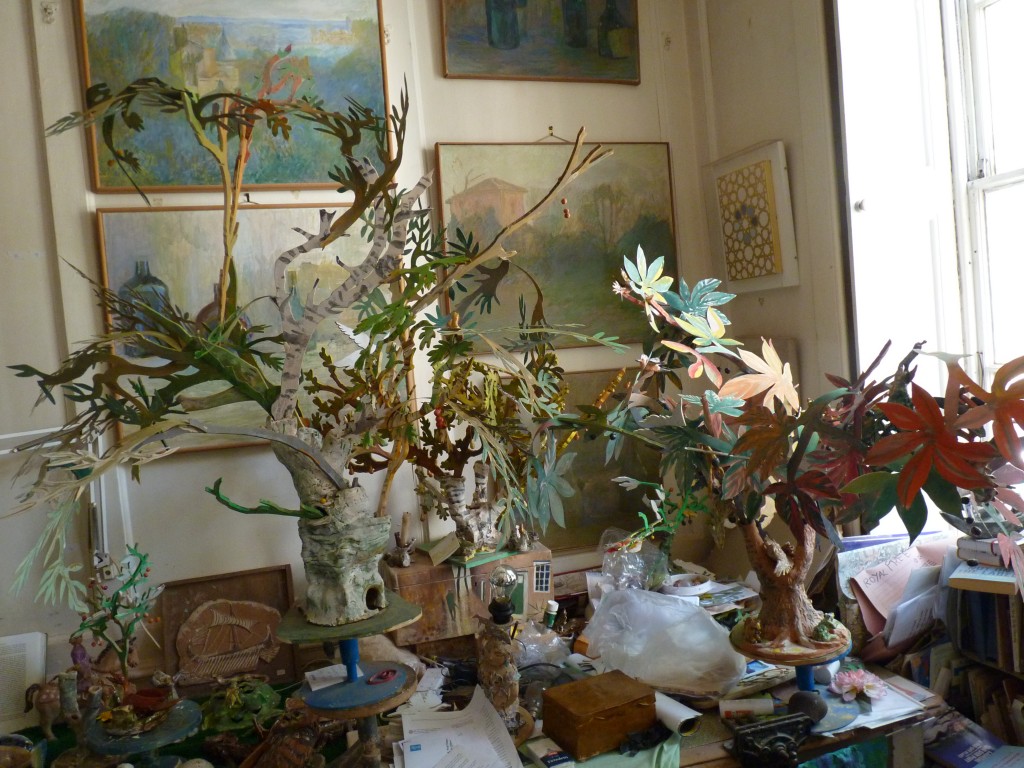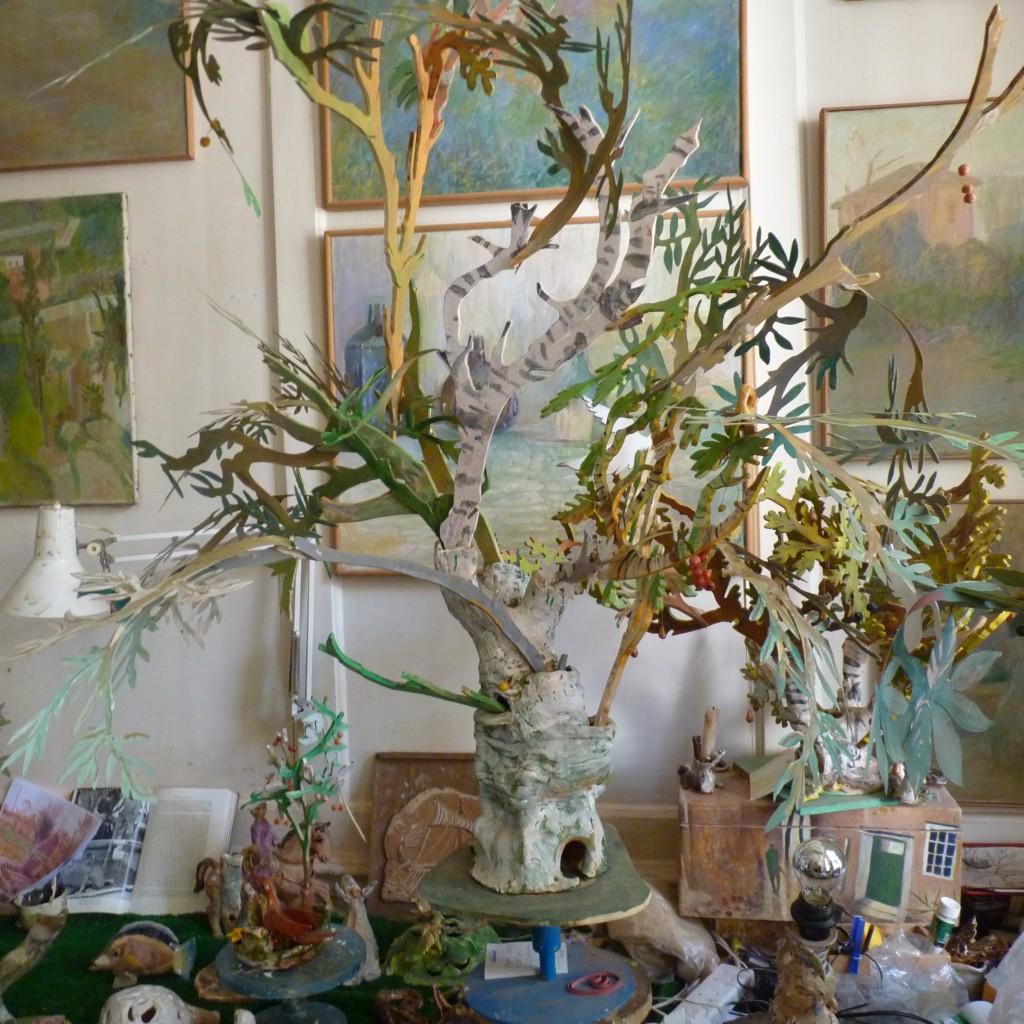 Ann trained as a ballet dancer in her late teens but set her ambitions aside when she married Adrian Stokes in 1947, who had first married her elder sister the sculptor Margaret Mellis. On leaving school at seventeen Anne joined their household at Carbis Bay in St. Ives, the place where Barbara Hepworth, Ben Nicholson and Naum Gabo had all evacuated from war-stricken London.
After a decade of marriage and two children, her first attempts at potting were made in the late 50s and quickly became an all consuming passion; by the mid 60s the decorator John Fowler was a collector, commissioning giant plant pots for the gardens of his folly, the Hunting Lodge in Hampshire. Widowed in the 1970s she began dressing more extravagantly and took tap dancing lessons as a source of consolation; a few years later she was married again to Ian Angus, scholar of George Orwell, and together they bought a farmhouse in Italy where Ann could work all through the summer while Ian farmed the land.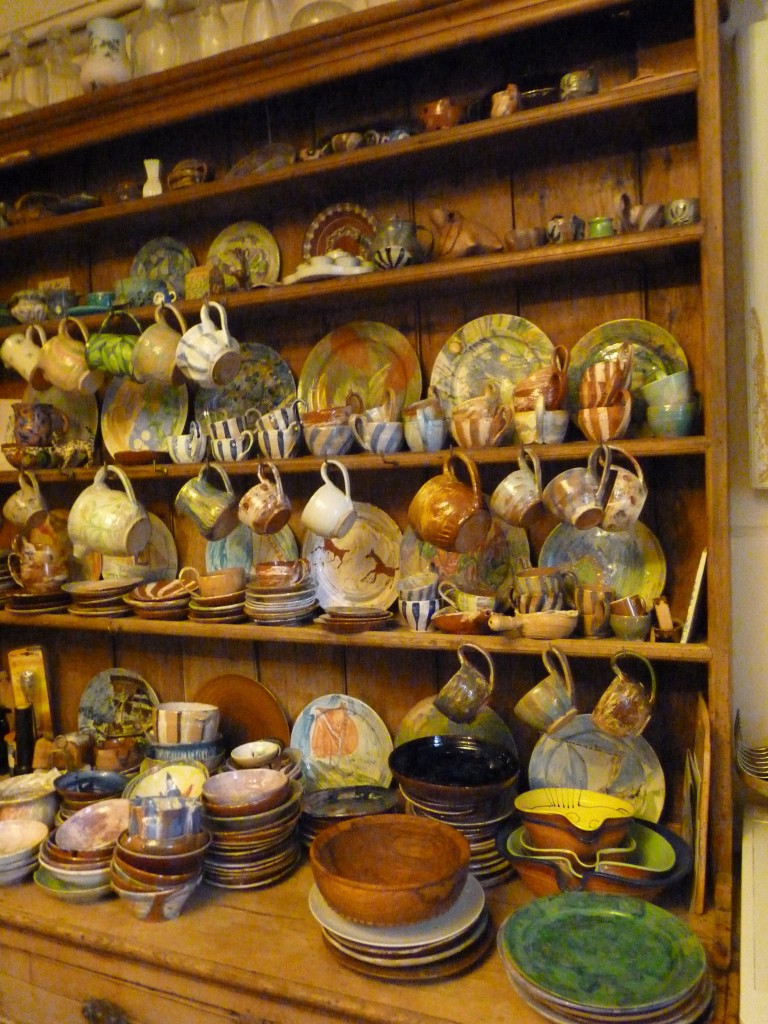 By now she was making life-sized crocodiles and zoomorphic fountains as well as looking glasses, tiles and many many vessels for eating and drinking. Her work is probably more unorthodox, more idiosyncratic and more free than that of any of her peers. Down the long garden of her Hampstead house a toad squirts a jet of water which revolves the top of a bird-encrusted basin of pale ceramic, set in a shallow pool. The dresser in her basement kitchen is stacked high with bowls and cups in teetering piles.
[All images : copyright bibleofbritishtaste.com ]