Nothing could be more Romantic than the English Folk tradition as it was revived at the start of the twentieth century. Much of the glory for this belongs to a single character, Cecil Sharp, for whom Cecil Sharp House was built as a memorial, library and archive, and a living home for the English Folk Dance and Song Society, or E.F.D.S.S .
When Sharp began collecting and transcribing regional folk songs, there were still a few bands of mummers and morris men, green men and horn dancers, performing for their local populaces in rural backwaters. He became consumed by the task of touring these country places, stopping at inns and cottages, coaxing their elderly occupants to sing and play for him and saving their words and music from oblivion. He published song books for teachers, bowdlerising lyrics that were filthy or violent so that these healthy recreations could become part of school curriculums, sweetly preserved at many a village pageant or village green, where children tripped and tangled around improvised maypoles.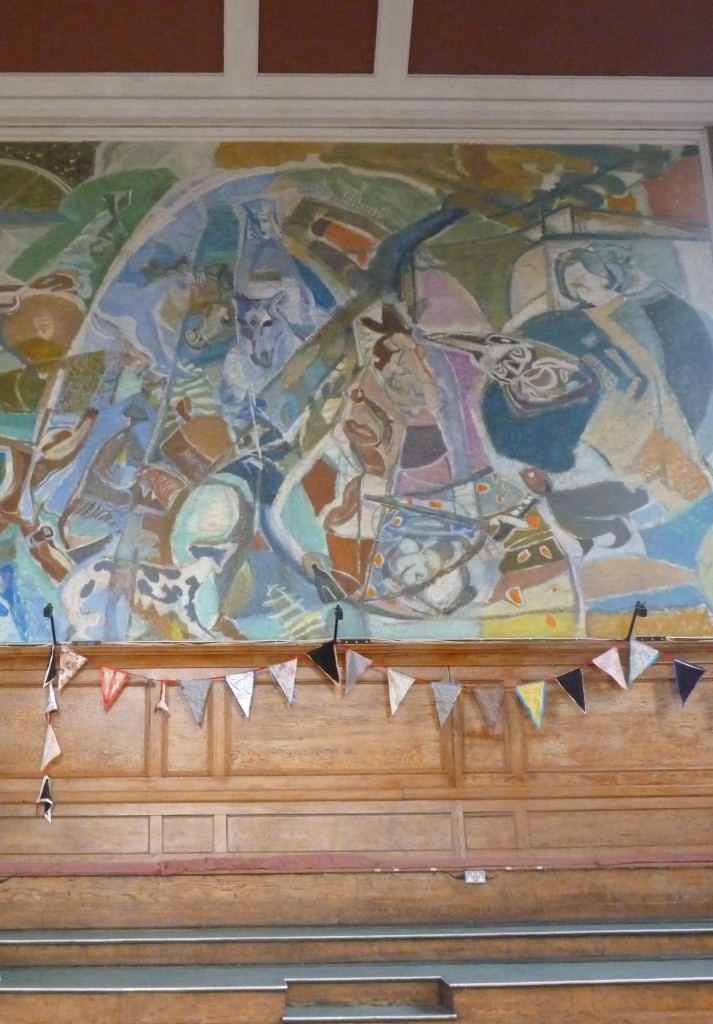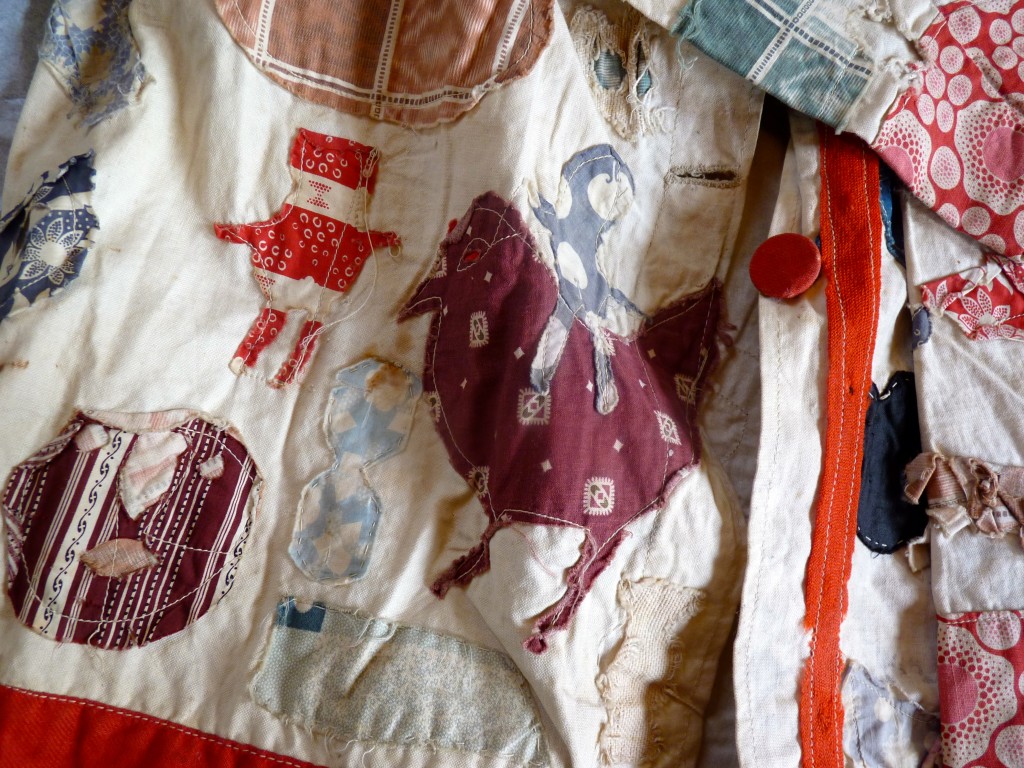 Sharp himself said,' The morris is lusty and vigorous or it is nothing!' There have been clashes between the modernisers who are making folk culture a little bit more cool and contemporary and the traditional arm of the movement. David Owen argues the case for the evolutionists more persuasively than anyone :
If I was a better guitar player I would form a 'folk Jesus and Mary chain' and incite a riot at Cherry Hinton….
Most of my work is concerned with folk music and its image. Folk music is usually portrayed, or perceived, as ancient, pastoral, vintage, frozen in time – the usual stereotypes of beards, jumpers and fingers-in-ears. But folk music is an evolving, living, contemporary vehicle for transmitting stories and ideas, lives, loves and fears – the human condition. Folk songs have evolved over decades and across generations, sometimes over centuries. Names get changed, locations get moved, modern events are incorporated, the songs grow, change shape, adapt, evolve, and mutate. When Cecil Sharp, Vaughan Williams et al travelled the country to collect and record the songs, they inadvertantly 'froze' them in their recordings and writings. They have subsequently been seen, by some, as complete, finished and definitive.
Folk songs are dead unless they continue to be sung, told, exchanged, re-worked, adapted and re-interpreted.
'Lionel Bacon's seminal 1974 A Handbook of Morris Dances lists all the Cotswold villages that had recorded Morris Dance traditions, and updates the dance notations of Cecil Sharp. This painting presents these villages in a bus journey's order, originating at the Southern most village listed in Bacon – Castleton, and stopping at every listed village on route.' Taken from the artist's website :
https://www.matthewcowan.net/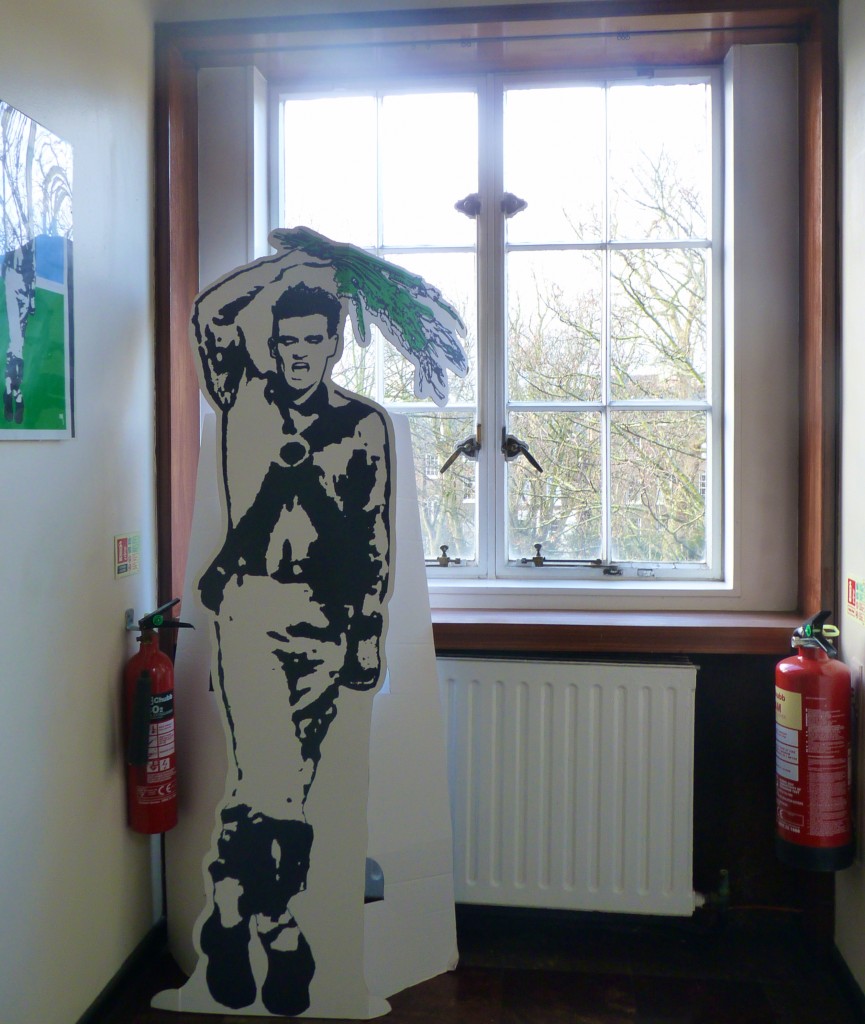 The English Dance and Folk Song Society has dances and classes and workshops and performances going on all the year round. Helen runs the excellent Cafe and Jerry is behind the wood paneled bar serving the best beer. You can hire Kennedy Hall with its grand piano, sprung dance floor and panoramic Hitchens mural for a party or the downstairs Trefusis Hall, where the Abbots Bromley horn headdresses hang on the walls. When my daughter and her friend had their Confirmation party here we garlanded them with firecracker bright dahlias tied with binder twine. (Constance Spry once did a rustic village hall wedding reception with bicycle baskets stuffed with flowers and hung along the walls at dado level).
For a very faithful rendition of The Seeds of Love, watch the 1967 film of Thomas Hardy's Far From the Madding Crowd, with Julie Christie, Alan Bates and Terence Stamp. It's probably on Youtube. May Pole dancing and morris men and folk were part of my primary school-aged life and, like the comforts of religion, I still seek them out wherever they may be found.
With many thanks to the EFDSS and its director, Katy Spicer.
[ all text and photographs copyright EFDSS / the artists / bibleofbritishtaste ]